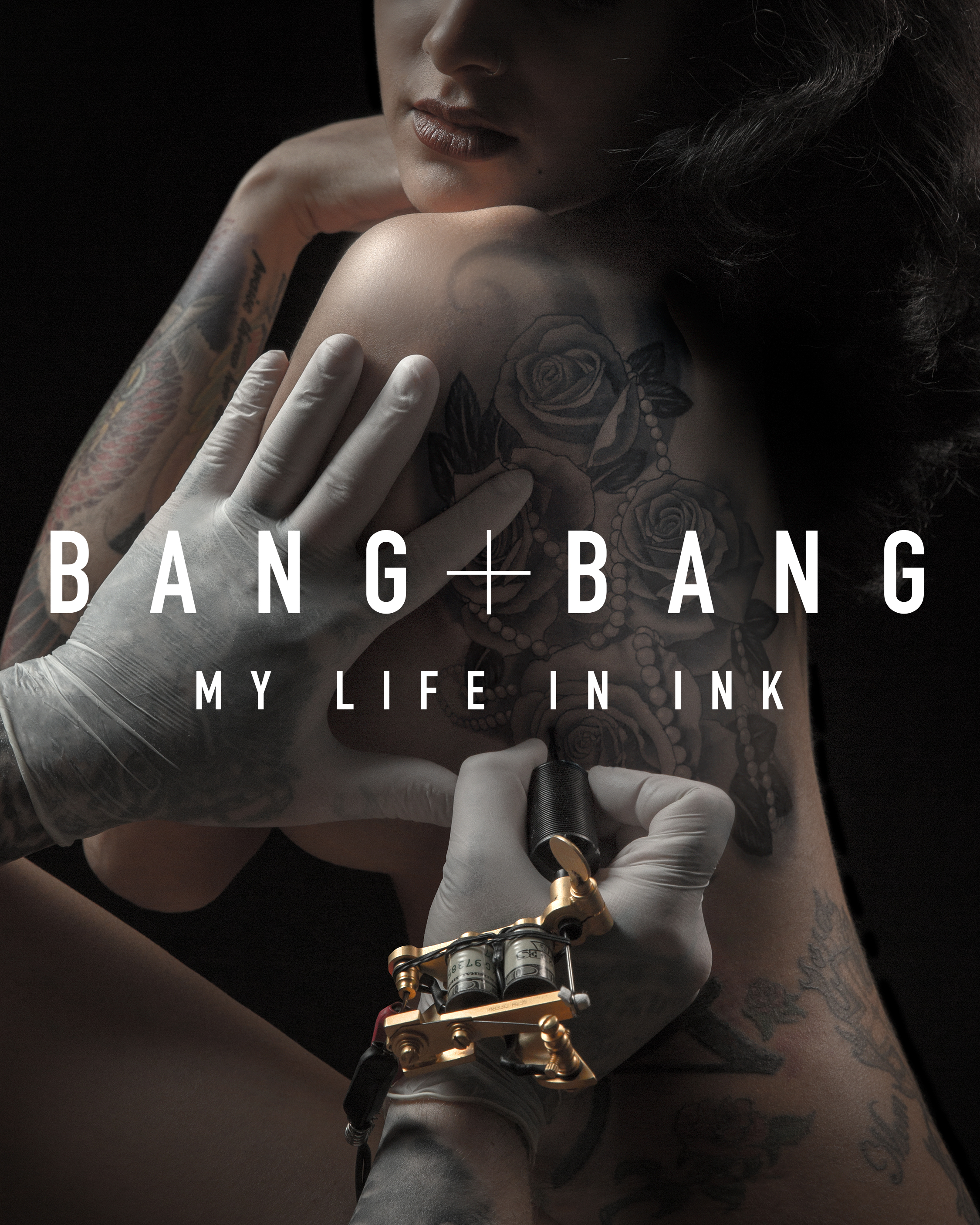 The permanence of a tattoo is something for tattoo artists to consider before putting a needle to a client's skin. Knowing that the permanent artwork will be seen by millions of people, given the societal prominence of the person being tattooed, is another factor altogether.
However, Keith "Bang Bang" McCurdy pulls this off all the time, being one of the most well-known tattoo artists in New York City, especially recognized for his work with celebrities.
Justin Bieber, Katy Perry, Rihanna, LeBron James, Cara Delevingne, Selena Gomez, Demi Lovato, Rita Ora and Chris Brown are just some names on the long list of celebrities that Bang Bang has put his brandish on.
In his new book, Bang Bang: My Life in Ink, which is available on November 17, the artist delves into many stories of tattooing celebrities. The book also focuses on his rise to fame in the tattoo industry and the mentors he has racked up along the way.
"The book covers what meant the most to my career and to me personally. It's also the things that knocked me down; it's basically the best [way] I can describe how I became Bang Bang in 200 pages," Mr. McCurdy told the Observer. "I never gave too much thought to my life story before. To be honest, I never thought of myself as successful. I always see myself just as Keith, not as someone famous or successful."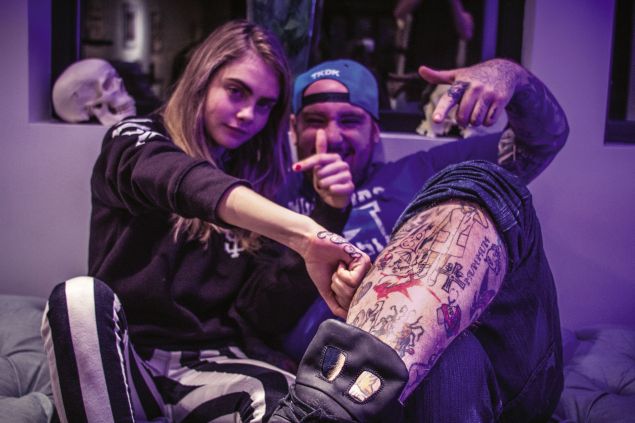 Mr. McCurdy stressed that the main perk of tattooing celebrities is the free advertising that comes with each job. "Celebrities are really just people. The thing that's different is the reach they have," he said. "Word of mouth has always been the biggest avenue to bring a new clientele." He went on to explain that the tattoos he's done for celebrities are not necessarily mind blowing, but their power lies in the doors they open up for him and his company.
When asked about his most memorable celebrity encounter, Mr. McCurdy mentioned his work with LeBron James. "Anytime I get to travel for a client or when they invite me into their homes, it's always special. I went to LeBron James's home, and it was touching to be welcomed by him and his family. I will remember that for the rest of my life."
Rihanna authored the foreword for the book, and in the note she elaborates on her admiration for the artist, beginning with an anecdote about the day she met him. "My favorite tattoo is still the first one Bang did–the Sanskrit on my hip," she writes. The singer talks about how she came to trust Bang Bang and how she values the artist's honesty. She also mentions the fact that he convinced her to change the positioning of the first tattoo he did for her. She ends the foreword affectionately, writing, "Bang is invested in his art–it's not about the money. That's really rare and very special. I love you, Bang Bang!"
As it turns out, that admiration is mutual. Mr. McCurdy explained" "I asked [Rihanna] as well as several other of my influential clients to interview for the book. When Rihanna was interviewed, she came in person and just spoke from the heart in a way that touched me," he said. "I couldn't think of another way for people to understand how helpful she's been to my career, but, more than that, I wanted her to know how helpful she's been. No one comes close to her in my mind."
When considering the book's contents, Mr. McCurdy emphasizes that he has much left on his bucket list. "I still feel like I have so much to do, and I'm not where I want to be. I don't think much of my rise because I still have more to do," he said. "I work hard now to work hard later. Anyone can become successful, but it takes a lot to maintain it."
He also admits that his success is still a bit of a shock to him. "I'm surprised when someone recognizes me. It's humbling because I'm just a kid from Delaware."
Mr. McCurdy is not taking a break following the release of Bang Bang: My Life in Ink. "If I'm standing still to look at my accomplishments, I'm not moving forward. I'm only 29, and I don't feel like I've hit my peak. There is a lot more to come."