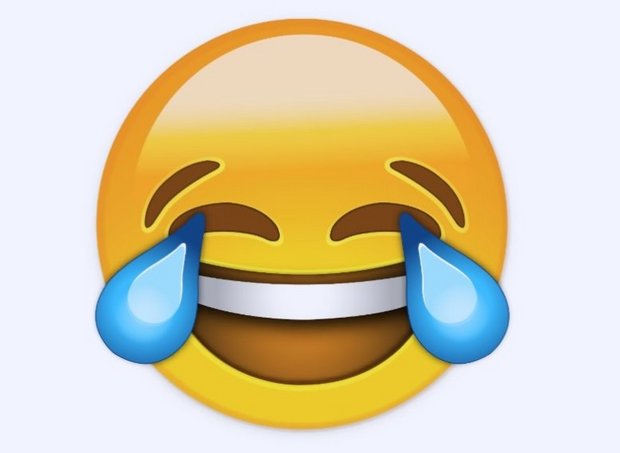 There weren't exactly tears of joy yesterday when the Oxford Dictionaries announced that the 2015 Word of the Year was the "Face with Tears of Joy" emoji. The normally buttoned-up Oxford made the unconventional choice after partnering with mobile tech firm SwiftKey to analyze emoji data—the winning icon was used by 20 percent of mobile users in the UK, and by 17 percent of US cell phone users.
Another factor in the choice was that emojis ("small digital images or icons used to express an idea or emotion in electronic communication," according to Oxford) are no longer used strictly by teenagers—even Hillary Clinton has taken advantage of them.
Aside from the winning icon, however, it's worth noting that several of the entries on the Word of the Year shortlist come from the tech world, showing that once wonky terms have now infiltrated everyday life:
ad blocker, noun: A piece of software designed to prevent advertisements from appearing on a webpage. (Edward Snowden loves them.)
Dark Web, noun: The part of the World Wide Web that is only accessible by means of special software, allowing users and website operators to remain anonymous or untraceable. (Which is not as ominous as it sounds)
The non-tech related terms on the list include:
Brexit, noun: A term for the potential or hypothetical departure of the United Kingdom from the European Union, from British + exit. (Of course, there was talk of a Grexit too.)
on fleek, adjectival phrase: Extremely good, attractive, or stylish.
lumbersexual, noun:  A young urban man who cultivates an appearance and style of dress (typified by a beard and check shirt) suggestive of a rugged outdoor lifestyle.
refugee, noun: A person who has been forced to leave their country in order to escape war, persecution or natural disaster. (The Paris terrorist attacks have renewed debate about refugees.)
they, singular pronoun: Used to refer to a person of unspecified sex
Tech terms have actually dominated the Oxford list for a while—the last two choices for Word of the Year were "vape" (2014) and "selfie" (2013).