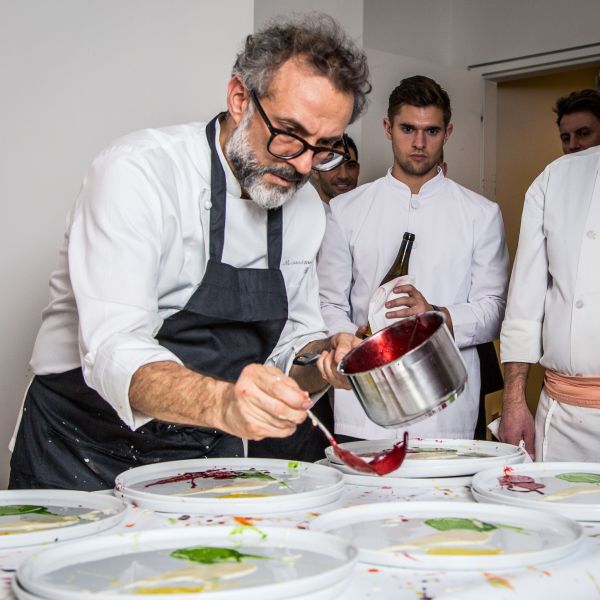 It's a certain kind of art-world dinner party when Cindy Sherman is only at Table Two.
Last weekend, Sotheby's auction house hosted about 150 artists, collectors and foodies, often some combination of all three, at its Upper East Side headquarters. The two dinners, though sophisticated and social, were business strategy: Over two nights, and in galleries hung with millions of dollars of the contemporary art slated for sale at Sotheby's tomorrow (Nov. 11) and Thursday, the company served an elaborate six-course art-themed meal by Chef Massimo Bottura.
They knew it would be an invitation that even people used to eating well would find difficult to refuse.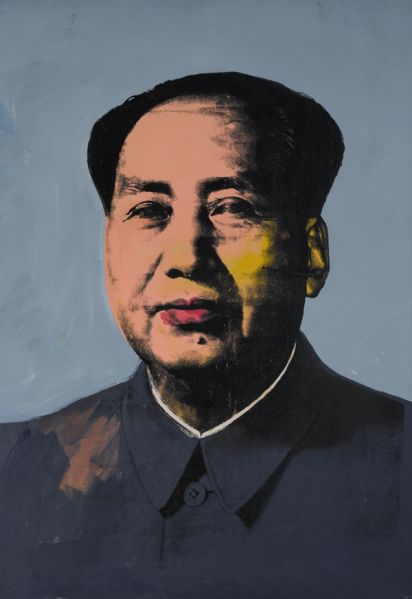 Chef Bottura is not a household name in America, but it is fair to say he inspires a cult among chefs. Mr. Bottura's small Modena, Italy eatery "Osteria Francescana" has been on the San Pellegrino 50 World's Best Restaurants list several times, rising to No. 2 last year. A long drive out of Bologna, it is not an easy place to drop by and reservations are booked months in advance. It says a lot that chef Daniel Boulud, of Daniel's, came to the dinner. (Chef Boulud is an art collector, too, sometimes spotted touring about the Art Basel Miami Beach fair.)
Also in attendance at the Sunday dinner: members of the Embiricos shipping dynasty, food critic Ruth Reichl, Chicago businessman and leading collector Michael Alper. Various hedgies and start-up titans. We heard rumors of a Murdoch but could not confirm.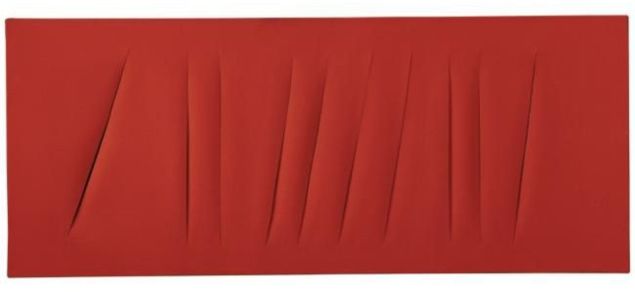 Mr. Bottura, happily drizzling thick 49-year-old Balsamic vinegar on a giant wheel of cheese at the cocktail party, said he was delighted to be there. Art informs his food, he noted later, as he spun plates of veal and poured colored sauces as the main course, mimicking a Damien Hirst spin-art painting. The Caesar salad was bright pink and dessert was a (purposely) broken lemon tart.
Sotheby's has done such dinners before, notably with chefs of the famous Copenhagen restaurant NOMA, and one Sotheby's art specialist noted they have the advantage of standing out in an auction season when collectors are courted for charity events at the Metropolitan Museum and the Guggenheim, not to mention lush dinners at rival auction houses also seeking their business.
It helped this event that Chef Bottura is a Sotheby's customer, though not a frequent one, buying a Ross Bleckner at the house about a decade ago (at a very good price, noted his wife Lara Gilmore) and more recently a work by Brooklyn artist Bosco Sodi that had gone unsold at a Sotheby's auction and thus was available for a low bid.
But what Chef Bottura really wants, he said, is the Lucio Fontana the house is selling Wednesday evening Nov. 11, Concetto Spaziale, Attese, 1965, a vivid slashed canvas in the deepest red. No bargain choice, it is estimated to sell for $15 million to $20 million.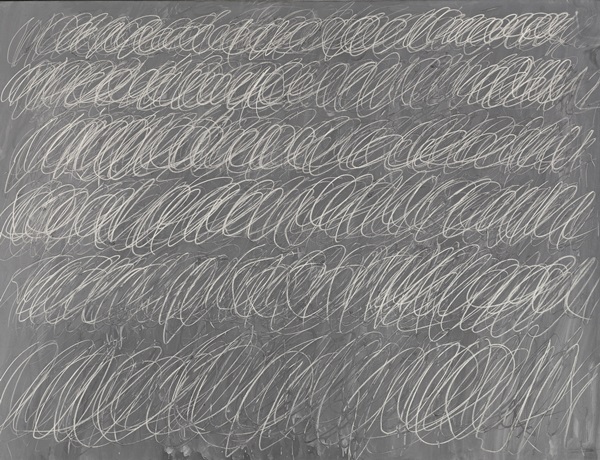 Chief among the other works in the sale is a rare blackboard painting by Cy Twombly from 1968, Untitled (New York City). The artist is an acquired taste, and, looking at this image of white scribbles on grey you either wonder if wealthy art collectors have gone nuts, or a fabulous meditative calm descends on you immediately, which is, in part, why it is worth in excess of $60 million.
There's an exquisite Jackson Pollock from 1949, exactly the period you might want one from, some lovely small Frank Stellas still under $1 million, though he's enjoying a boost in interest on the heels of his Whitney Museum of American Art retrospective, and vivid Roy Lichtensteins.
Also in the Sotheby's contemporary art evening auction is a giant Andy Warhol portrait of Chairman Mao once owned by luxury goods magnate and Christie's auction house owner Francois Pinault. It sold at Sotheby's London for $1 million, with commission, in 1996, considered a staggering price at the time. It's on the block now for an undisclosed "estimate on request," but figure about $30-million-plus.
Now that's tasty.