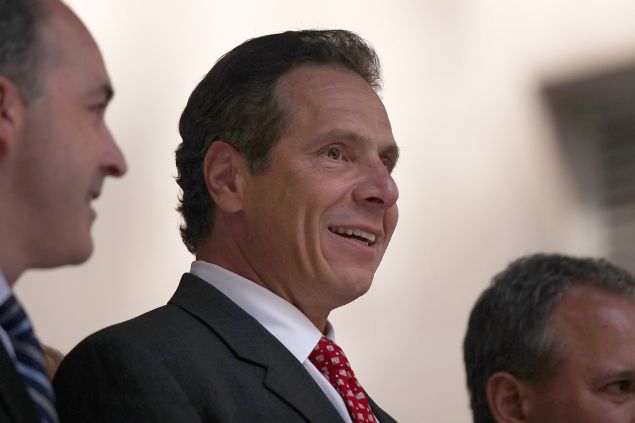 By design, the governor of New York is imbued by the State Constitution with more power than governors of most other states. Historically, the personalities that have been drawn to the job and elected by the people have often been outsized personalities—irrespective of party. Teddy Roosevelt, his cousin FDR, Nelson Rockefeller and both Cuomos—father and son—have relished the opportunity to make New York a progressive model for the nation.
One of the most consequential powers the governor has is the power to appoint judges to the state's high courts from nominees recommended by a special nominating commission. And because the State Constitution requires judges of the highest court—the confusingly named Court of Appeals—to retire at age 70, there is a fair amount of turnover on the bench.
Within the next few weeks, Gov. Cuomo is expected to name a new chief judge to replace Judge Jonathan Lippman, who turned 70 in May. Before we comment on his possible successor, it is important to recognize the first-rate character and leadership of the departing jurist.
Gov. Cuomo is about to make a choice to fill Judge Lippman's seat that is unique in modern New York history: he will have appointed every judge currently serving.
Judge Lippman was appointed to the high court in 2009 by Gov. David Patterson. Not only has he served with distinction—for the New York court has long been recognized nationwide for its excellence—but he led the fight for significant legal reforms. He has fought to reform the bail system, move prosecution of youthful offenders to family court, reduce wrongful convictions, increase pro bono legal services, and make free or affordable legal representation in civil matters available to the poor and working poor. It is a just and honorable legacy.
Gov. Cuomo is about to make a choice to fill Judge Lippman's seat that is unique in modern New York history: he will have appointed every judge currently serving. Until 1974, New York's top judges were elected. (Judges on the lower-level Supreme Court still are.) Now, the governor will appoint the chief judge to a 14-year term from a list put forth by a bipartisan commission, and the State Senate must confirm the choice.
Thirty-three people submitted applications to the Commission on Judicial Nomination and 16 were interviewed. The Commission, chaired by Judge Judith Kaye—who is Mr. Lippman's predecessor on the high court—has put forth a list of seven names. Mr. Cuomo has until December 1 to announce his choice.
We are heartened by the breadth of experience and depth of accomplishment of the nominees. They include prosecutors, jurists and practicing attorneys. The discussion in legal circles about who Gov. Cuomo might choose—and why—rivals the handicapping of the Travers Stakes Saratoga Raceway, the track appropriately close to the courthouse. We won't pretend to know the governor's mind, or presume to think that any publication can influence his choice.
But it is rare that we are in full agreement with The New York Times, and echo the Gray Lady's recommendations: former Chief Administrative Judge A. Gail Prudenti and former State Solicitor General Caitlin Halligan are the standouts in a strong field.
Gov. Cuomo has never been reticent about using his powers or the bully pulpit. But even he has taken a moment's pause before announcing this most consequential appointment. We commend him for that and tip our hat to outgoing Chief Judge Jonathan Lippman.