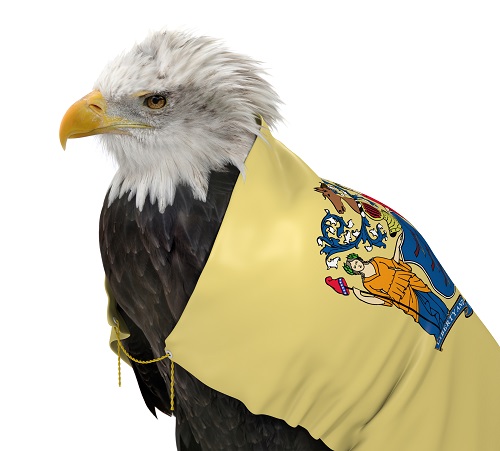 Last night in New Jersey, roughly 3,000 veterans went to sleep on the streets or in a shelter, including about 45 in Jersey City.
The problem of veterans' homelessness is no one person's fault – and, yet, it is everyone's responsibility.
Our country – and our military – have a way of taking care of our service members when they are on base or deployed. I remember being in Iraq, not long after the invasion in 2003. It was Passover and the closest Seder was being held a couple (somewhat dangerous) miles away from where I was stationed with the Marines.
When I asked to go, the Marines sent me there, protecting me the whole way with a full convoy.
I remember returning home, after Iraq, and being welcomed by Jersey City, first and foremost the Mayor – and Marine, himself – Glenn Cunningham. He encouraged me to become part of the community.
On the front lines and on base, no other nation goes to such lengths to protect those who protect it. And even when we get home, some of us – like me – come back to wonderful support systems.
But that isn't true for everyone. Some veterans come home without the support system they need.
This isn't the only cause of veteran homelessness. The causes are many and complex. No doubt about that. But the solution – at least the beginning of a solution – is fairly simple: When you are on the battlefield, you know your fellow soldiers have your back because they see you as family. If we want to truly care for our veterans, then we must see them, no matter the extent of their plight, as family as well.
I was reminded of this last year, in June, when I traveled down to Washington DC and joined First Lady Michelle Obama and joined roughly 80 other mayors in an initiative to end veteran's homelessness once and for all. I was reminded that we must, as a larger society, remain committed to what they told us in the Marines: We leave no one behind.
That's why, this morning, flanked by fellow veterans and workmen, hammers in our hands, I will help gut a blighted property on Jersey City's Ocean Avenue. The building isn't much now – just plywood and loose insulation – but soon, with our work, it will be something far more: eight new homes for homeless veterans. This effort comes on the heels came of other local efforts end veteran homelessness: On Monday, a 21-unit housing complex was announced with apartments for homeless vets.
Of course, it's always nice to thank our veterans for their service on November 11th; to hold a parade. (Jersey City, by the way, held the first Veterans Day parade in our history this year). But this Veterans Day, perhaps as community members we should tack on a promise to every thanks we give for service.
The promise should be this: If you have ever slept in a barracks or in a tent or under the open sky in a foreign land, you deserve your own roof over your head when you return home.
What they taught us in the Marines, should apply everywhere: We leave no one behind.
Steven Fulup in the Mayor of Jersey City.