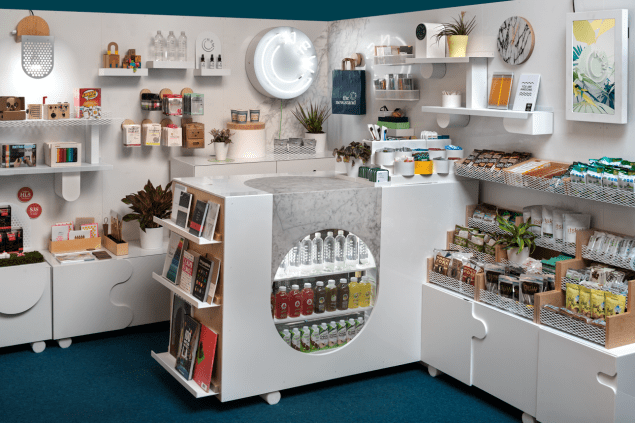 If riding the subway is your nightmare, this innovative underground retailer just made it into a dream. Venture below ground to visit The New Stand, a chic subway addition that's nothing like the basic magazine and gum stand at every city station. If you've ever taken the L train (otherwise known as the Hell train) during rush hour, you've ridden with New York's huddled masses yearning to be free. Now, they can celebrate said freedom with a retail experience that's redefining antiquated newsstands.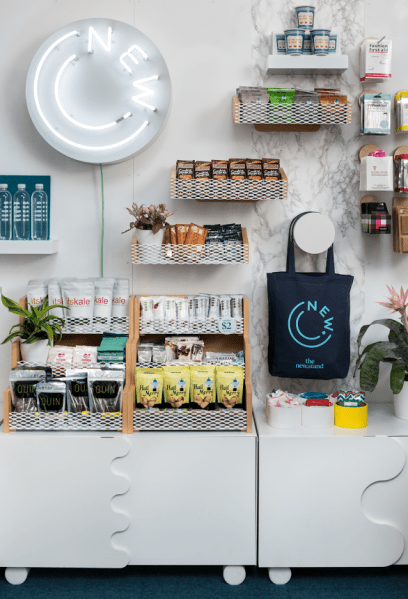 The team is made up of CEO Andrew Deitchman (founder of ad agency Mother New York), co-founders George Alan (founder of Output) and Lex Kendall (Creative Director of Evolve Electric Motorcycles). The CMO is co-founder, David Carson, who was also the founder of Heavy.com.
A free app works with The New Stand to allow customers to receive daily deals and purchase items, and it also provides subway reads from sites like Broadly and Eater. The space also sells a slew of compact toiletries like Health Remedies kits alongside kitschier products, such as a collapsable from Colsca. Inventory will be rotated based on seasons, so make sure to stop by at least four times a year to peruse the diverse selection.
The New Stand is offering treats as well, and ones that will make you rethink your aversion to eating in the subterranean world, despite the unsanitary factor of nibbling a snack while underground. As the stand is located closest to the L train, the snacks are especially on brand for Brooklynites. There are kale chips and watermelon water, which are vast improvements from the usual Twix and Coke options. The only way to make it fully Williamsburg approved would be the addition of man bun mixologists and picklebacks.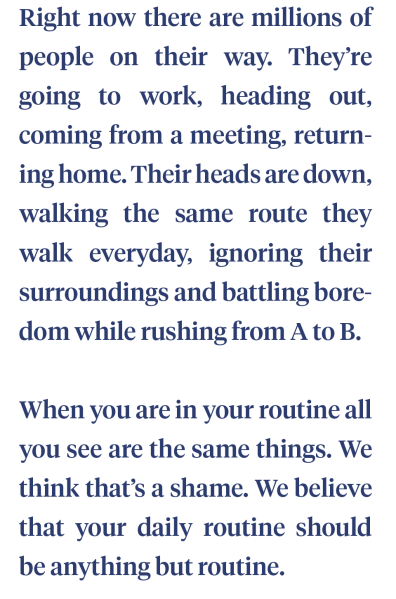 The New Stand plans to launch additional locations, starting with Brookfield Place on November 27, followed by the 57th Street and Lexington Avenue subway stop.