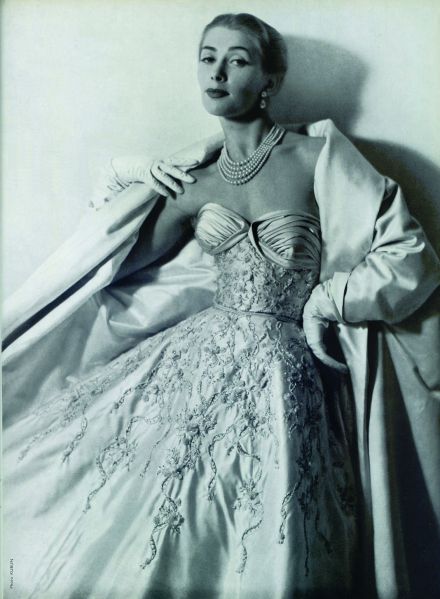 Ever since Julia Roberts rocked the Oscars in a vintage Valentino gown back in 2001, dated couture dresses have become red carpet regulars. No one knows more about this than William Banks-Blaney, who has spent the last six years sourcing exquisite and rare pieces of fashion history for his London store WilliamVintage, all the while dressing A-listers including Kate Upton, Tilda Swinton and Rihanna.
Mr. Banks-Blaney was in New York recently to discuss his new book Iconic Dresses (Quadrille, $35). He measured out the ingredients for what makes a vintage dress ultra-special, exclusively for the Observer.
"It's about the dress and it's about the woman," a dapper Mr. Banks-Blaney said. "I think it's normally a kind of trinity moment for an iconic dress. [A piece] by a fantastic designer at the height of their game, from one of their best collections—and with a huge amount of relevance."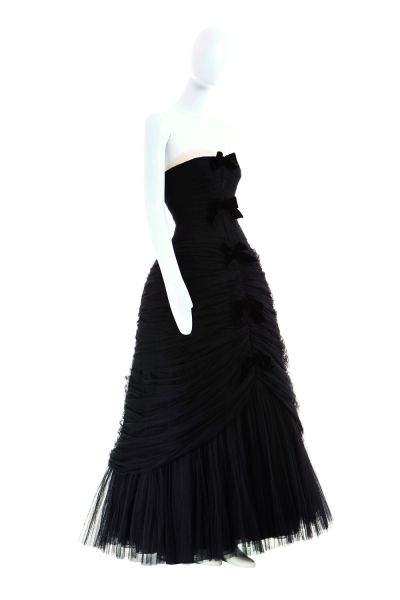 He referred to a piece by Chanel in his book to demonstrate the point. Often spoken of as the world's first Little Black Dress, Chanel's 1924 "Ribbon Dress" ticks all the boxes: it was made in the atelier on Rue Cambon when, as Mr. Banks-Blaney noted, "the company had 400 employees rather than 40,000," and is a prime example of its time, the flapper age. Moreover, he added, "It's by the woman, Gabrielle Chanel."
Before the inception of WilliamVintage, Mr. Banks-Blaney, who splits his time between London and the Sussex countryside, was an interior designer. Having always had an eye for vintage and, following a trip to Paris that ended with a disastrous attempt to shop for old couture, he figured he'd take a stab at his own pop-up sale. A roaring success among his friends, he tried it again, and by the fourth one he realized he'd started a business.
Nowadays, the WilliamVintage by-appointment shop occupies a townhouse on London's Marylebone Street, complete with luxe furniture and silk rugs. Champagne and chocolate is on offer for shoppers. "Our youngest client is 17 and our oldest is 74," Mr. Banks-Blaney said of the women who buy his dresses—loyal customers include Gillian Anderson and Victoria Beckham. "If I like a dress, I'll buy a dress; I don't give two hoots about what size it is." Speaking to that sentiment, pieces range anywhere from 200 to 50,000 pounds sterling. "We call them the drunk dresses," he said wryly, referring to the lower price points. "You know, they might not have a label, and if you fall into a swimming pool it's not the end of the world."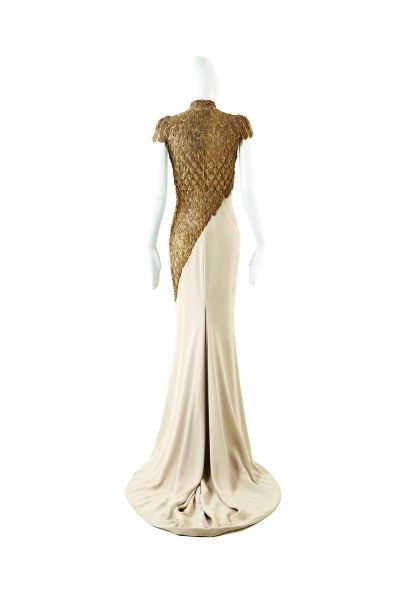 For Mr. Banks-Blaney, an iconic dress must not only look fabulous, but also serve as a piece of history. Items that punctuate his book, like a 1970s sequined Halston suit or a crepe and chain mail gown by Alexander McQueen for Givenchy, he calls "the bones of 21st-century fashion."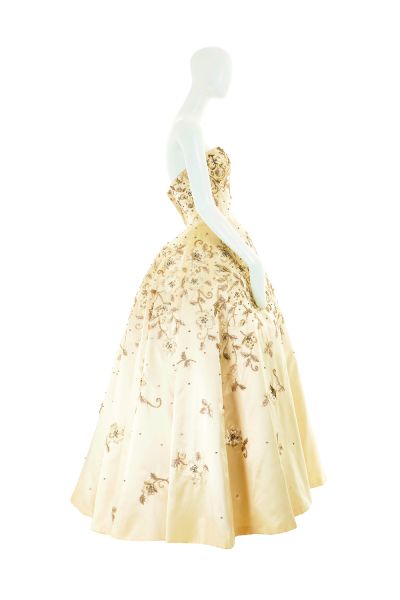 So where does Mr. Banks-Blaney find such gems? According to him, "dresses travel." On one occasion, the vintage aficionado stumbled across a Balmain ball gown in a 14th-century cellar in Paris. Another time,  a 1967 Courrèges dress was discovered hanging in a 15-foot vinyl wardrobe belonging to a woman in Devon, England. It was one of 17 pristine pieces, all from the same collection. "You can kind of tailor your treasure hunt according to what it is you're finding," he said. "If you want great '30s [for example], go to New York and Chicago, because they were cities that had growth periods in [that decade]."
In terms of where to have the most fun though, he said, it has to be Palm Beach.
"Go there for a fantastic weekend and you will probably spend a little bit too much for a piece of vintage," he warned. "But because it's been a very old wealth center for eons, and it had such a moment in the '60s and '70s, you get these crazy super-luxe looks. The  'Mrs. Robinson on a dirty weekend'  kind of look."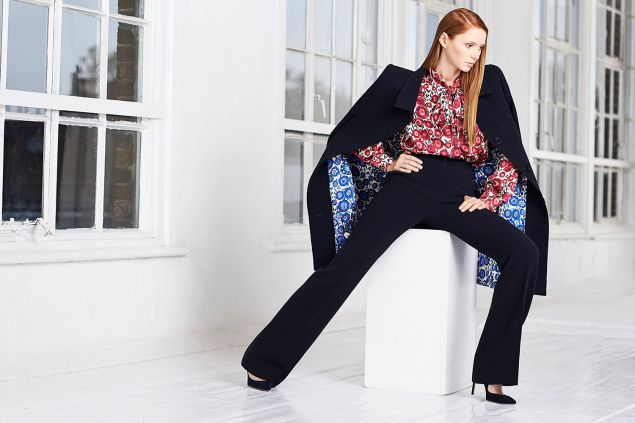 Mr. Banks-Blaney described the 1960s as an era of drastic change, joining cultural luminaries far and wide in this belief. The period has served as the inspiration for his collection William for Liberty, designed for the Tudor-style wood-framed store off London's Regent Street, Liberty London. Comprised of nine different pieces in four different colors (cocktail dresses, coats and capes are among the designs) each piece is lined with a classic silk Liberty print. All designs are based on the late-'60s silhouette.
"The late '60s, to me, were generally very cool. It was when couture had to actually start following what was happening on the streets, because it was the first time style changed direction," he elaborated. "It was [clothing] for a modern woman."
Looking to the future, Mr. Banks-Blaney is already eyeing the designers he thinks have the potential to stand the test of time, to become the "next bones of fashion." He mentions Erdem Moralioglu for florals and printing techniques, Christopher Kane for layered dresses and Mary Katrantzou's graphic prints.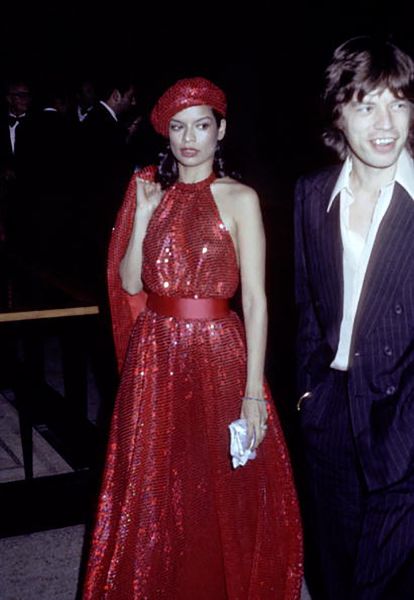 When it comes to pinpointing an iconic dress owned by a woman in his own life, however, Mr. Banks-Blaney explained:
"I don't think there was one look, because I can think of two of my mom's best girlfriends. Every look they nailed because of who they were," he said. "I can't picture them without a stiff drink in their hand, a cigarette on the go and absolutely not taking any nonsense. They were really great women."