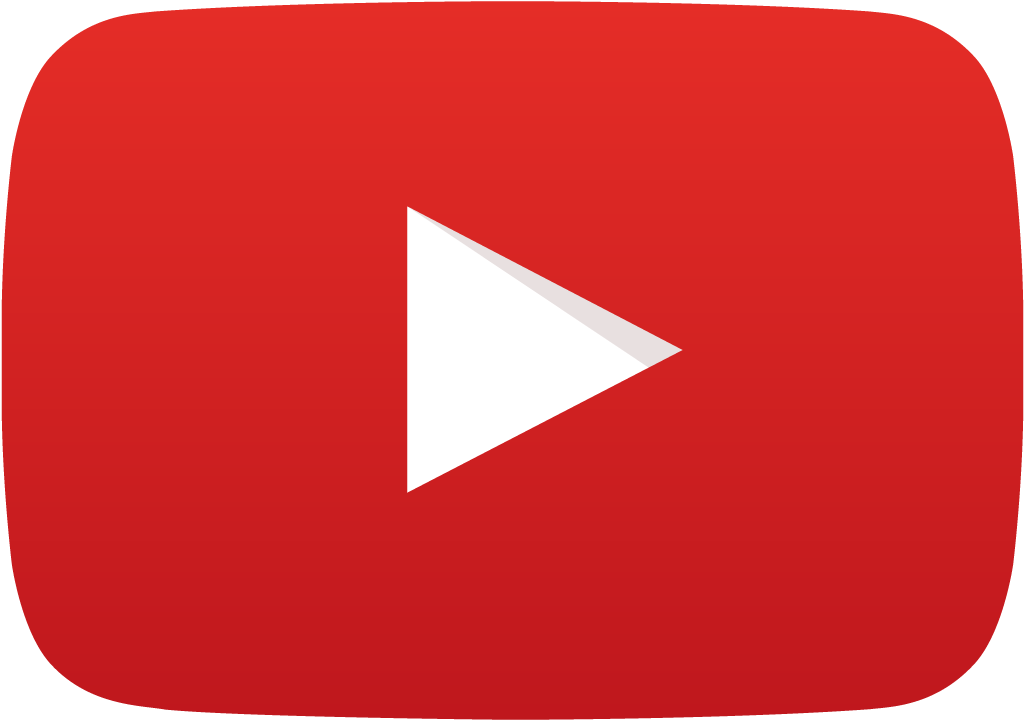 On October 28, YouTube launched its long-discussed subscription service, YouTube Red. Priced at $9.99—the same monthly price as Netflix—the service features ad-free videos from a few of YouTube's biggest stars including Lilly Singh, Toby Turner, the Fine Bros, and especially PewDiePie (who has now delivered over 10 billion views, and reportedly earned $12 million last year). The launch offering will include a combination of around a dozen series and a few long-form pieces.
To put this in perspective: YouTube now receives 300 hours of uploads every minute. That's 18,000 full days of video added every day. Once an American pastime, YouTube has become a global powerhouse, localized in over 60 countries and over 60 languages.
YouTube is ubiquitous, but it's always been free—more a free utility than  a pay video network. Getting people to subscribe to another service is always a brutal task—so Red has a big mountain to climb. What should they do to prepare for it?
They should study the last great era of broadcasting, and a team that faced many of the same problems—and won.
NBC, 1990: " Number Four in a Three-way Race"
In 1990, Warren Littlefield stared down the barrel of a gun. He had landed the job he had always wanted: he was President of NBC Entertainment. But he had gotten the job in a very mean season.
NBC's glory days were ending. Former hits Cosby, L.A. Law and Golden Girls had all faded. As Littlefield told me in an interview this summer:
We were sitting there and it's probably realistic to say, well, L.A. Law and Hill Street Blues had a nice run…but maybe those best years are behind us, and maybe network television is not quite what it used to be.
Littlefield still had one great hitter in the lineup: ratings powerhouse Cheers.  Then he got a call from series star Ted Danson: "This is my last season on Cheers. I'm not coming back." So Littlefield took over the #1 network of the 80s with almost no cards in his hand.
"My timing sucked," he later reminisced. But he and his team went on to create one of the greatest triumphs in the history of media: the NBC Must See TV Thursday night. They did it under the cost-cutting regime of General Electric, in an uncertain future, as cable was preparing to conquer broadcast. The strategies they developed are an incredible case study for media execs, or anyone—like YouTube Red—looking to build a premium brand.
Seinfeld: Trust Your People, But Know Your Audience
The new NBC began in 1989, with a show about nothing. It began with "a process as unlikely as any of us could have possibly imagined," said Littlefield.
Throughout the '80s, Jerry Seinfeld had been a successful stand-up. But he'd never had a TV series. Seinfeld quipped:
Imagine you have this kid who's been on The Tonight Show 30 times and on the Letterman show 30 times. He's on your network all the time. Presentable fellow. Seems to do well. No one ever thought, "Why don't we talk to this young man?"
Eventually they did, and Seinfeld met with NBC exec Rick Ludwin. What kind of show would he want to do? Jerry wasn't sure, but fate intervened: three days later, he met Larry David for the first time. Jerry and Larry went for a walk to discuss the show…suddenly David burst out: "This should be the show: two guys talking!"
Seinfeld and David wrote a pilot. It was unlike anything else on TV. Littlefield says,
It was just taking a shot on a voice, and when we read the material, we just said, "It's just funny," right? I guess that's what a comedy should be and so it was kind of like, "Fuck it. Let's roll the dice."
The pilot was shot and sent to audience testing. It bombed. Audiences thought that George was a loser, and that Jerry was too indecisive for a lead. The official conclusion was "PILOT PERFORMANCE: WEAK." "The research came in and it was just absolutely disastrous—it scared the piss out of everyone," says Littlefield.
To make matters worse, there was no budget left for the show. Littlefield got creative: he canceled a Bob Hope special, and diverted the money to fund four episodes of Seinfeld. Jason Alexander later mocked them as "The Confidence Four."
Littlefield called Jerry Seinfeld:
"I have great news. We're making four." Jerry asked me: "In the history of television, has that ever worked?" And I said, "I don't know. I don't know. But I hope we can do this. And that was it. We worked it out.
Littlefield largely left Seinfeld and David alone, trusting them to find their rhythm, order in the chaos of their new kind of sitcom:
At that point I realized that Jerry and Larry, they listened to the voices in their heads, they weren't going to listen to a lot of voices from the network, so my feeling was you don't overwhelm them with a lot of stuff. And let them do the show. It's four episodes.
As for the bad test scores, Littlefield decided to roll the dice. He gave them one big note, however:
I said, "You gotta add a girl. You gotta add a girl. I mean, we have to have some reason why [people] other than men would watch it." And that was it. And then we also particularly liked Julia.
Imagine Seinfeld without Elaine Benes. Without Littlefield, she would not have existed.
By 1989, Preston Beckman had been at NBC research for a decade, then was elevated by Littlefield to Senior Scheduler. In those pre-DVR days, this was the power of life and death: Beckman decided what shows aired at each day and time – whether after the Super Bowl, or in TV Siberia.
Most schedulers started in research…you get a call from [a Network Head] asking "What happened? Why did it happen?" So you always sound like you know what you're talking about…And then, at some point, they look at you and they go, "Okay, big mouth. You think you know what you're talking about. Why don't you do it?" That's the way a lot of us became schedulers.
Some executives complained that the show was "too New York, too Jewish" to succeed. But Beckman loved the pilot, so he found data to prove otherwise:
Back then, we would actually run pilots on the air to burn them off and to make some money. And we ran the Seinfeld pilot. So I just sent…the ratings in all the markets. I just said, "This did well all over the country." I just basically said it wasn't just like a New York show or a New York and L.A. show. Because I loved it, I really loved the original pilot. It was more adult. It was smarter.
Both Littlefield and Beckman believed in Seinfeld, and moved it to the best berth in primetime: the coveted Thursday night slot right after Cheers. According to Beckman:
When things are onerous, sometimes you have to rebuild a big night, and you've got to circle the wagons. I remember my sales pals in in New York calling me up and saying, "You just destroyed the show. It's never going to be big. It's a little show.
It was a smart decision. The quirky little show would shock the industry by becoming the No. 1 show in America. For Littlefield,
"[Our] crazy kids in their candy store were coming up with something that was unlike anything anyone else was doing. It was ultimately it was the launch of a new beginning for us at NBC. It was in the face of that disaster [of losing Cheers]. Now we really had to declare, "Who are we? What did we believe in?" And the future was Seinfeld.
Work with great people and get out of the way…but know your audience. A network – whether on TV or online – needs a management team with a point of view. NBC had found one. YouTube doesn't have one, but YouTube Red will need one.
Friends: Building a Brand for a New Constituency
The new NBC team knew that the key to their success was re-inventing the brand. Littlefield decided to do it by replacing its workplace comedies (Cheers, Wings) and family comedies (Cosby and Family Ties) with adult comedies. These would be shows that a young adult demo would want – shows that would bring TV from the ancient family hour to something more relevant. It would give Littlefield a chance to build a new audience.
Seinfeld proved he was on to something. Mad About You reinforced this. Frasier extended it, making NBC the returning king. But two more shows would bring this success to a completely new level.
Littlefield wondered why TV had never told the story of young adults setting out into the world. According to him, it was…
…a target that we had been looking for. Young people living together. Trying to figure it out away from mom and dad, on their own. That moment in time. Strangely ignored by network television, it seemed like that was just right up our alley. I'd look at all the overnight markets. In all of these markets, young people are having the same experience. How do we capture it?
Then David Crane and Marta Kauffmann from Dream On came in to see him, with a pitch called Friends.
Both NBC and FOX wanted the show. Warner Bros, the studio that owned it, told each network there was a $250,000 kill fee: if they bought the show but didn't air it, they would have to pay Warner a $250,000 penalty.
Put off by the penalty, FOX passed on Friends. Littlefield didn't blink. NBC won.
Casting began, and became a brutal process. According to a senior Warner Bros executive:
In each one of those six roles you had the network, the studio and the producer all having to compromise on each actor for each one of those roles. And if any one of them had not been the one they picked, the show wouldn't have been as successful…all the pieces came together at that one point in time—when NBC really needed it.
Co-creator Marta Kauffman said:
The first day we went to a run-through and the six of them were together for the first time, onstage in the coffee shop, I remember the atmosphere being electric. A chill ran down my spine. I knew we had something special.
Star David Schwimmer said:
I felt that it was something special immediately in the first rehearsals. Even the first read-through, I thought, "Oh." You could feel it. The energy. There was something really special about the six different voices and the energy of the six of us…six pieces of a puzzle that happen to click just right.
Littlefield made another critical contribution: he brought in James Burrows, the most successful sitcom director of all time. Burrows had directed over 50 successful series, from Mary Tyler Moore to Taxi to Cheers. Everyone in network television is in awe of Jimmy Burrows.
According to co-creator David Crane,
We had absolutely no idea what this show was going to be. For us, it was just another pilot. We were thinking we'd never work again, so we were scrambling. Friends…was just another pilot until Jimmy Burrows wants to direct it.
Burrows had done enough pilots to know a breakout when he'd made one. He flew the six stars to Vegas on the Warner Bros jet, to dinner at Caesars.  "Look around," he told them—your lives are about to change: you will never be unrecognized in a restaurant again.
He was right. Littlefield knew it, too. Though test audiences said the show was limited, by mid-season, Friends was sitting behind Seinfeld in the most coveted slot on television.
The $250,000 risk he took turned out to be worth billions. Friends captured the imagination of the country, solidifying NBC's place as the network of the decade. Together, Seinfeld and Friends (with Frasier and E.R.) would make NBC's Thursday night more profitable than the entire week at every other network. That lineup would become known as Must See TV.
As the network era was ending, NBC did something remarkable: it created one of the two greatest lineups in the history of television, and the last great stand of broadcast television.
YouTube Red and Must See TV
20 years ago, NBC faced a generational transition. What had worked in the past was not enough for the future. They needed to invent a new model, a new brand for a new era.
One decade old, YouTube is now the most powerful platform on Earth. Online content is growing by double digits, while the linear TV business is flat. But the world has changed massively in YouTube's first 10 years. Competition in video is rampant—and YouTube will need to change too.
How do you build a brand people are willing to pay for? How do you drive traffic to new shows you believe in? In a sea of billions of videos, what do YouTube execs stand for?
All content strategies come down to choices. Networks have a limited number of dollars and hours. When they fail, they're lost. When they win, they win big. Witness the change in perception for Netflix from Orange Is the New Black, or for Amazon Studios after Transparent.
YouTube had none of these problems, until now. YouTube carries everything—so it stands for nothing.
No one knows what YouTube believes in, so no one cares what YouTube believes in. And you don't pay for something when you don't know what it means.
YouTube can learn a lot from  Warren Littlefield's team.
*****
Next week, we'll look "Attention Television", E.R. and Homicide, and the current programming on YouTube Red.
Two-time Emmy award winner Seth Shapiro is a leading consultant and speaker in innovation, media and technology. His first book, Television, will be published this spring. He teaches at USC School of Cinematic Arts and can be reached at info@sethshapiro.com.