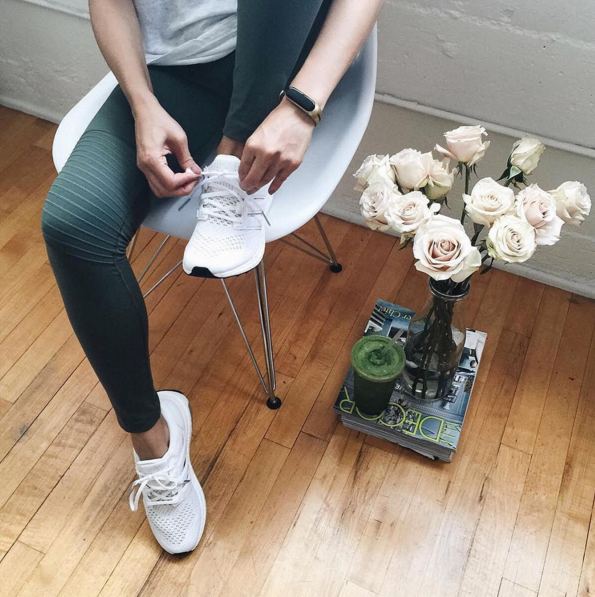 With winter gifting quickly approaching, finding the perfect present can lead to stressful situations. Lululemon is lovely, but sometimes you're on the lookout for workout gear that stands out from your entire Pilates class. And it's no secret that holiday indulgences, both sweet and savory, makes it much harder to keep those New Year's resolutions. Whether you want to treat yourself, or can't figure out what to buy for the fitness obsessed friend who has every gear and gadget, these ultra-chic options are redefining wellness as we know it.
1. Mira Bundle, $248: It's easy to find wearable tech that's useful, but harder to find fitness trackers that are stylish and feminine. While brands brainstorm ways to disguise FitBits, you're left wearing a bulky plastic band that isn't always desirable for the fashion forward. If you're tired of a bracelet that distracts from a personal aesthetic, you'll find solace in the Mira. The device is a simple, personalized band that uses the data it gathers (including steps, calories, distance and elevation) to tell you when you have the most energy and when you should go to bed. Your gifted friend is like having a nutritionist and personal trainer quite literally on hand.
2. Tag Heuer Connected, $1,500: If you're shopping for a gentleman who's equally passionate about wellness and fashion, Tag Heuer offers a watch so simple no one will know it's tracking your every move and developing a personalized wellness plan. It's a Swiss-made watch with an unassuming leather strap, but don't let its elegance undermine its powers. It monitors your fitness, looks at the weather and downloads apps.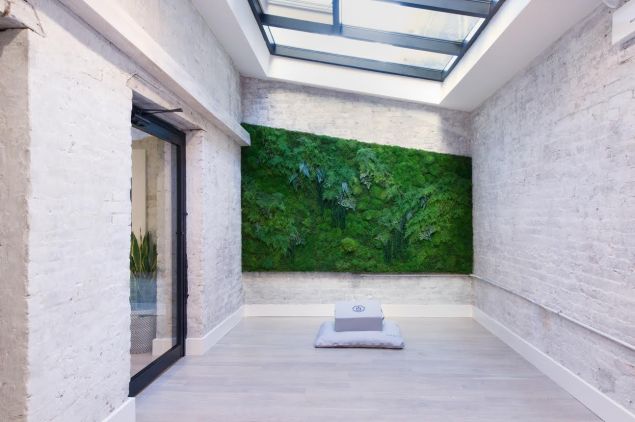 3. MNDFL Meditation, $250: Gift friends that could use a little chill time with space to breathe. This kit from MNDFL includes their very own meditation cushion set, a copy of Sit Like a Buddha: A Pocket Guide to Meditation by MNDFL Chief Spiritual Officer Lodro Rinzler, a mug and a T-shirt to de-stress in. For all the anxious New Yorkers on your shopping list, it also includes a pack of five 30-minute meditation classes.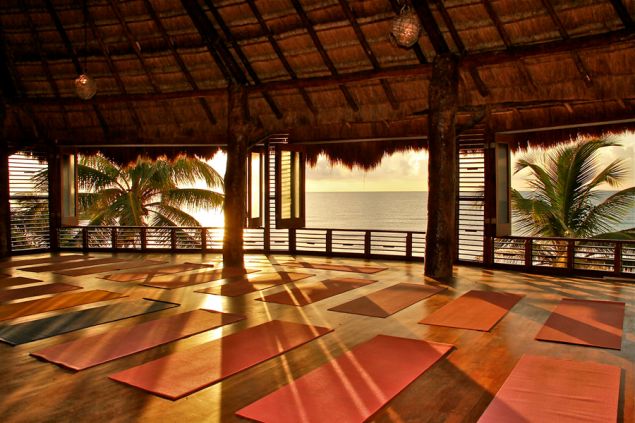 4. Tulum Yoga Retreat, $3950: For friends who dream of joining their hipster brethren in Tulum (otherwise known as the Williamsburg of Mexico) these retreat offerings are necessary. AMANSALA Eco-Chic Resort + Retreat, a "vacation with a purpose," has a detox option, bikini bootcamp and beach 'n' bliss yoga, so there's an activity for every go-to grind. It helps that retreats involve excursions to the Mayan ruins, spa services and a Mayan clay treatment to combine both. It's a flawless way to detox after a winter spent huddling under a Canada Goose jacket.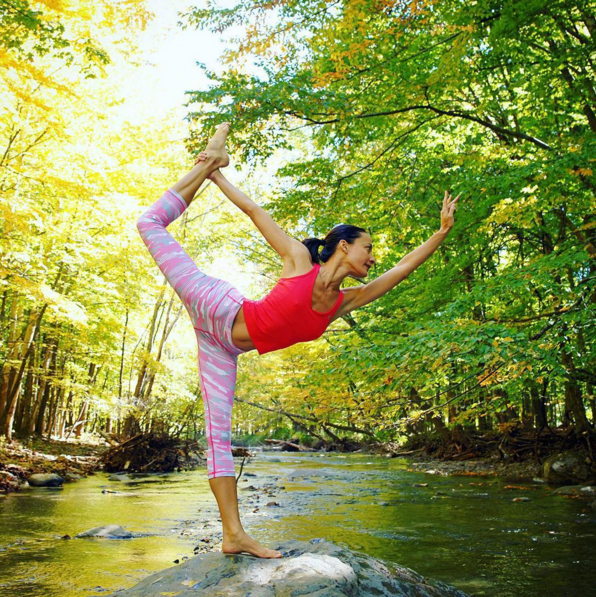 ​5. VIMMIA X Leggings, $180: These leggings use state of the art technology to transform your body heat into energy and improve the skin's appearance by enhancing blood microcirculation. That's a lot of scientific terms to describe leggings that you'll want to live in, whether or not you plan on actually exercising. Feel free to buy matching ones for you and your yoga class.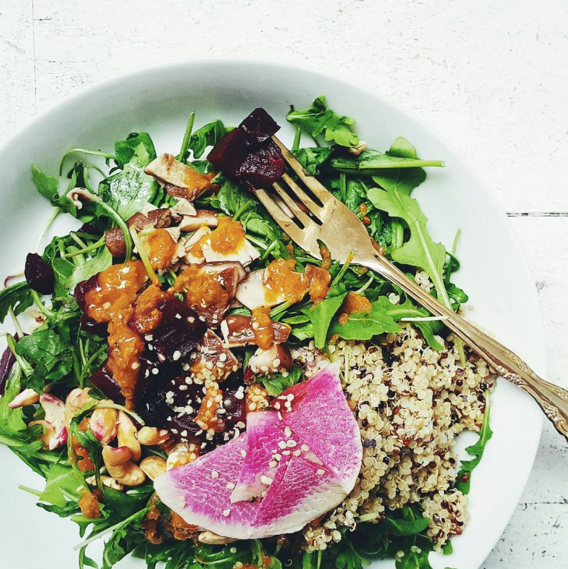 6. Sakara Life Subscription, $990: For that friend who has everything, except for a love of cooking and fully stocked pantry, Sakara prepares healthy, fresh meals. Think less Blue Apron and more cleanse with a twist. It's so organic you'll feel like you've suddenly decamped for L.A. It's far superior to Seamlessing, because you know everything will be fresh and antioxidant packed, so there's no Chinese takeout guilt necessary. One peek at the sample menu might lead to gifting this to everyone you know, including yourself.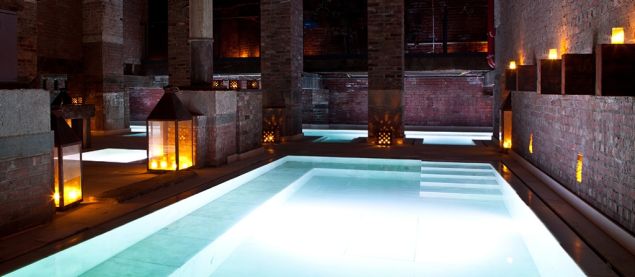 7. Yoga and Bath Experience, $165. The ultimate wellness journey leaves you rejuvenated and not-so-sweaty. At Aire Ancient Baths New York, a former textile factory in TriBeCa, they offer yoga, along with a massage and a dip into their private salt tub. There are couples options, which is the perfect excuse to accompany your gift-ee.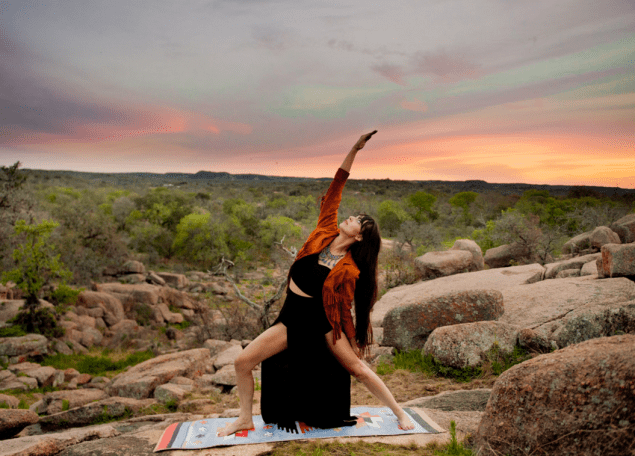 8. Magic Carpet Mat Good Vibes Gift Set, $115: Invite a friend on a magic carpet ride that updates traditional textile. They'll be transported to a whole new world, no matter where their practice is. The set contains a magic carpet mat, cleaner, a hand-letter pressed card and most importantly, sparkles.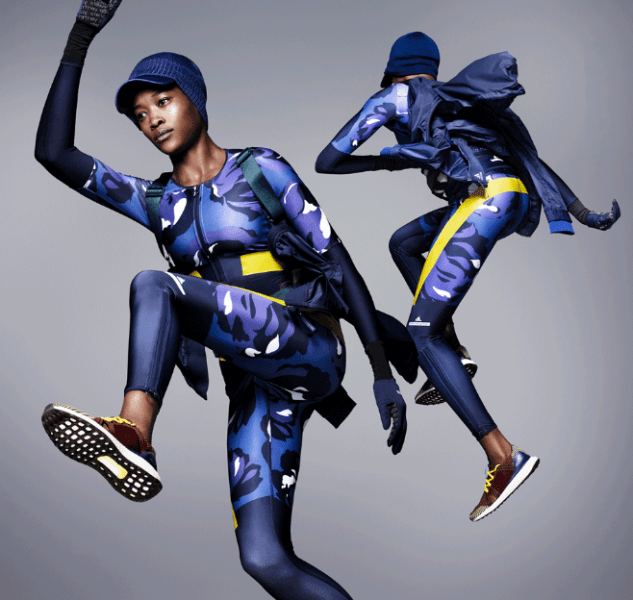 9. Adidas by Stella McCartney Techfit T-Shirt, $150. It can be difficult to buy a friend jewelry or clothes when your styles are so different, but workout wear is a much simpler endeavor. After all, as long as they like inventive spandex and are growing tired of basic black, they're likely on the hunt for leggings and a t-shirt infused with personality.