While your checked bags may be getting tossed around by terminal staff, and you're at your gate taking full advantage of the free airport Wi-Fi, there's a ballet unfolding to provide an in-flight meal for your transatlantic journey. "Airplane food" has long been the butt of many jokes, but the army of suppliers behind Virgin Atlantic's in-flight and lounge meals is striving to break that mold. Aiming to offer an almost private jet-like dining experience the airline, started by billionaire Sir Richard Branson, operates over 20,000 flights every year, though each meal component has earned the stamp of approval from the world-renowned serial entrepreneur. You might be dining publicly in your top level cabin but the food, the company is hoping, will excel to more exclusive standards. 
While it can be a huge chance to grow for a company like Tom's Pies, which has just two employees and is the newest vendor to join the Virgin Atlantic meal service, there is a practical play for the nearly $3 billion corporation to strike a deal with a small business. "The important thing we look for when working with smaller, local brands is that they can create bespoke items for us, and that they have the ability to adapt and meet our needs," Mark Nunn, Virgin's Food & Beverage Manager of Inflight Services, said during a visit to the airline's base near Gatwick Airport. "Smaller companies are more flexible when it comes to the criteria and briefings that we give them for a food and beverage offerings. For example, if you want to use a fair-trade chocolate from a certain farm, they will then go and work with the farmer to produce the exact chocolate I want."  
Take Joe & Seph's for example. The gourmet popcorn brand manufactured in the U.K. joined the family of brands onboard last year, and ultimately had to rejigger their product to cater to the cleaning and technical crews. "We learned that aircraft engineering teams are not the biggest fans of popcorn on airplanes as they have historically caused rather a lot of mess and damaged the seat mechanisms," Adam Sopher, Co-Founder of Joe & Seph's said. "So we set about creating a popcorn that would have as close to zero unpopped kernels as possible and also much larger, caramelized pieces to make it perfectly suited for aircraft." The popcorn now finds its way onto every Virgin Atlantic flight in the plane's "Wander Wall" station for passengers feeling, as the Brits say, "a bit peckish."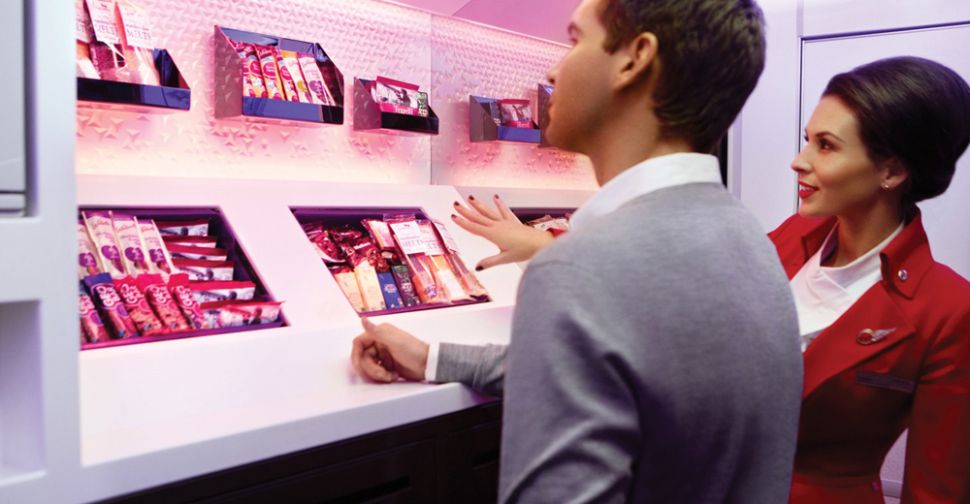 The same goes for wine, though the adaptation caters much more to taste. "This debate rolls on, and after 10 years of supplying wines to Virgin Atlantic, we have found that if that wine is well balanced at ground level, then it still is in the air," Robert Manners, Head of Wholesale at Berry Brothers & Rudd Wine & Spirits said. "If there are any imbalances in the wine, for example too much tannin or acidity on the ground, then these imperfections are amplified with altitude." This acts as an added roadblock to providing a varied range of wines to pair with the food on offer.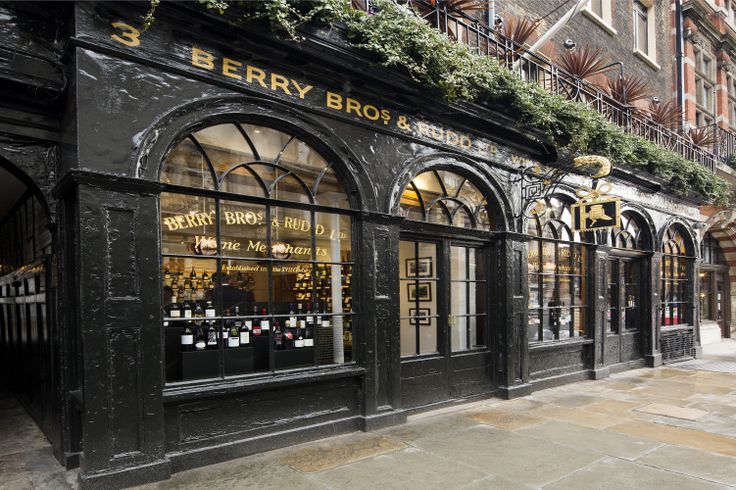 From Joe & Sephs popcorn, founded in 2010, to Berry Brothers & Rudd, founded in 1698, the full suite of brands onboard clearly range from staid English favorites (Berry Brothers & Rudd even provides Queen Elizabeth with her wine) to newcomers who have earned their chance to shine at 30,000 feet. Cheesemongers Harvey & Brockless have been offered since the airline's first flight in 1984, eventually expanding to offer all cheese accoutrements like crackers and chutney in a wise stab at horizontal integration. In many ways, the flights serve as an incubator for growth. "Virgin acts as a launching platform for the brands to get into the public arena, so it works extremely well for both parties involved," Mr. Nunn said. "We can help build their brand with them, and if something is not working with a product, we can then adapt it until it does."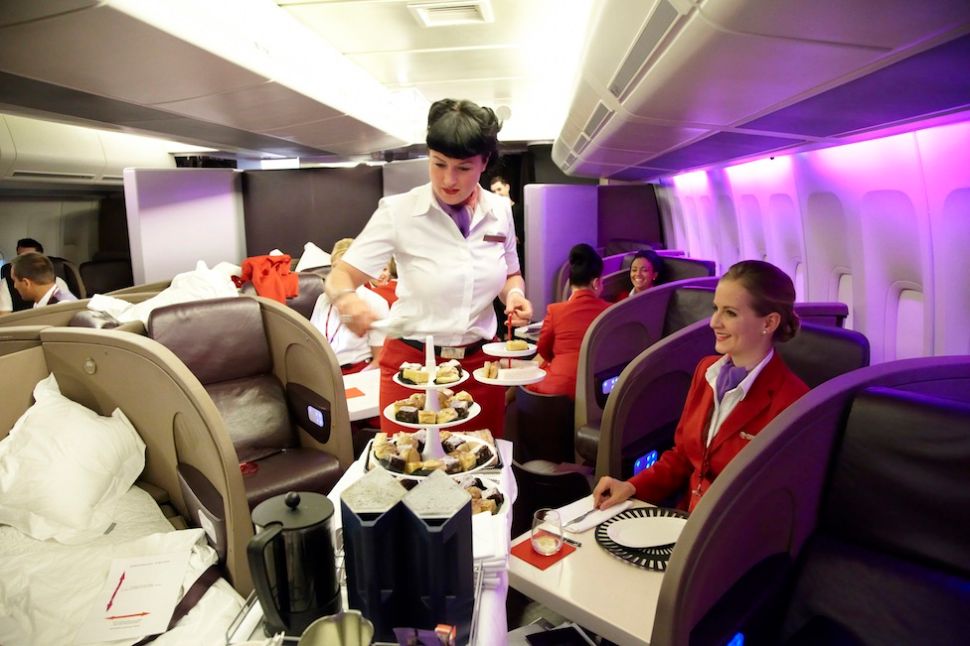 Salcombe Dairy, responsible for ice cream, got their chance for rapid growth aboard a lucky meeting on a flight with Sir Branson himself. "In October 1996, whilst on a flight to Majorca, the co-owners of the business, Ginny & Nick Boscawen met Richard Branson," Salcombe Dairy's Managing Director Dan Bly explained. "The conversation continued on the bus to the terminal, and we agreed to drop samples to his London house, which we duly did. Ginny tells me that she had to jump over model planes arranged for a presentation on the floor of the home! Unfortunately, at that stage, we were just too small a business to be able to supply Virgin, but as we grew we came back and re-knocked on the doors of customers who had shown interest whilst we were smaller. This all culminated with us starting supply to Virgin in July this year." The deal has been a welcome change for the usually seasonal product. The rolling bulk orders quickly leveled out Salcombe Dairy's revenue, stretching demand beyond the summer months. 
"The U.K. is living through a golden age of entrepreneurship and British foodie start-ups and small business are at the heart of it," Sir Branson told us when reached via e-mail. "At Virgin Atlantic we identify with the entrepreneurial spirit of our onboard vendors, and enjoy using our business to help others take off."