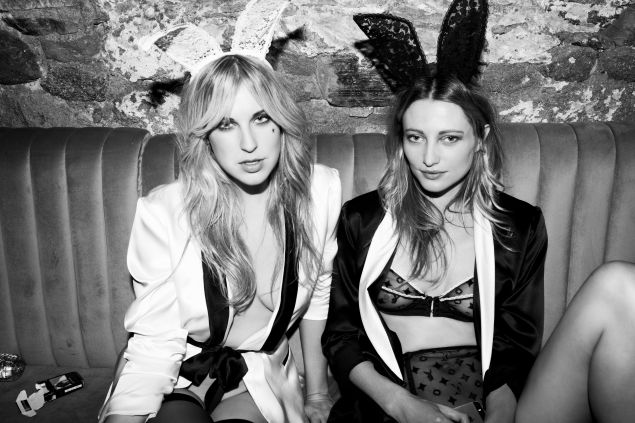 When Playboy announced their intention to abandon their original plight of featuring images of nearly nude models, there were roars of outrage across social media channels. Longtime fans of the brand pined for days of yore, when the iconic glossy's covers (and centerfolds) were seen as provocative, yet obviously celebrated for their lack of censorship.
Those who are particularly nostalgic for the magazine as it was in the '60s and '70s will find solace in Fleur du Mal's latest collection. The lingerie brand teamed up with the 62-year-old magazine to create lacy underpinnings and sexy loungewear, with a cheeky nod to all things Playboy stands for. Or at least what they used to stand for.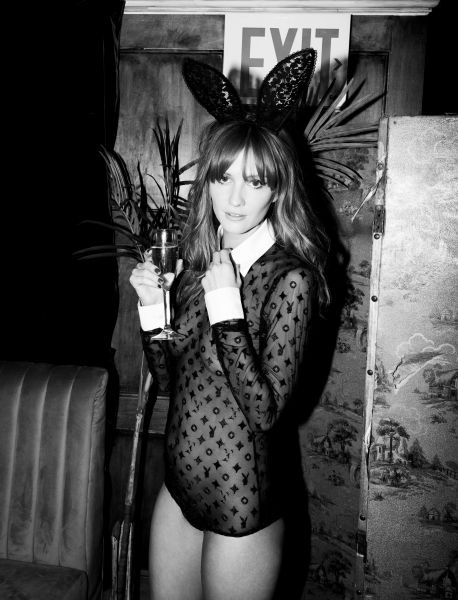 So yes, there are obviously bunny ears and poofy bunny tails, but these iterations aren't just silly or corny costumes; they've got a high fashion touch. The ears are encrusted with Swarovski crystals and cost $325, while the tails are expertly fashioned out of Italian tulle. Hugh Hefner will certainly appreciate the silk robes, the designs of which can be traced back to his signature smoking jacket. We have a feeling that he would also appreciate the body suit with straps that look like bunny ears, as it's a throwback to August 1968, when Aino Korva covered the magazine.
"This collection is a tribute to the culture Playboy created in their heyday, supporting incredible writers including everyone from Margaret Atwood to Jack Kerouac, featuring photographers such as Helmut Newton and Annie Leibovitz, as well as artists like Keith Haring and Salvador Dali," Fleur du Mal's Jennifer Zuccarini told the Observer via email. "They created a platform that fought against censorship, was a great read, and could still be playful. Artists appreciated having an outlet to express another side of their work. Similar ideas inspired me to create Fleur du Mal, I wanted to create a new vision for how women approach lingerie and build a culture around that."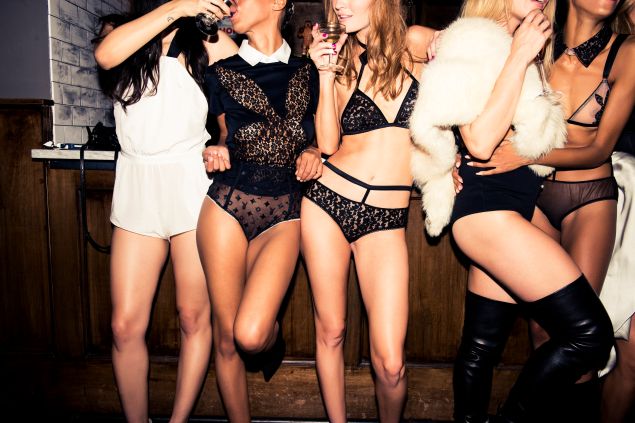 Even the images that coincide with the collection reference the grimy glamour of those times, with a crew of sultry models slinking around a smoked-filled bar. Ms. Zuccarini–who also co-founded cult-favorite lingerie brand Kiki de Montparnasse–tapped actual Playboy Playmate Dominique Jane for the shoot. She was joined by the standout lineup of Alix Brown, Brandee Brown, Chelsea Leyland, Noot Seear and Scout Willis.
With a crew of accomplished, strong women modeling these sultry designs, Ms. Zuccarini goes to prove that something sexy and nostalgic can still be smart. After all, this is easily a collection that can be worn under a suit, or whatever updated uniform that the modern working girl wears to the office in the 21st century.