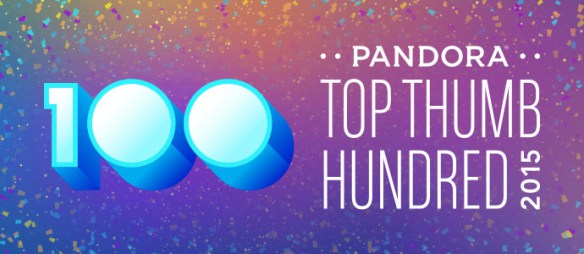 2015 isn't over yet, but Pandora is already celebrating another year of music.
The service recently launched Pandora Top Thumb Hundred, a streaming station that plays the 100 songs that were thumbed-up the most on Pandora this year.
While the list is mostly comprised of songs released in 2015, there are a few exceptions. Classic throwbacks like Journey's "Don't Stop Believin'" and  Lynyrd Skynrd's "Sweet Home Alabama" made the list as well.
Here is the full list, which you can listen to now on Pandora:
1. Earned It – The Weeknd
2. See You Again – Wiz Khalifa (Feat. Charlie Puth)
3. Uptown Funk – Mark Ronson (Feat. Bruno Mars)
4. Thinking Out Loud – Ed Sheeran
5. Only – Nicki Minaj (Feat. Drake, Lil Wayne and Chris Brown)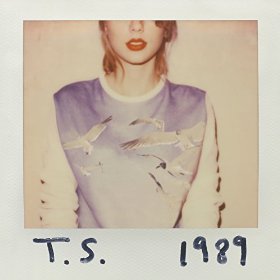 6. Blank Space – Taylor Swift
7. Trap Queen – Fetty Wap
8. The Hills – The Weeknd
9. I Don't F*uck With You – Big Sean ( Feat. E-40)
10. Love Me Like You Do – Ellie Goulding
11. Post To Be – Omarion (Feat. Chris Brown and Jhene Alko)
12. Sugar – Maroon 5
13. B*tch Better Have My Money – Rihanna
14. Slow Motion – Trey Songz
15. Stay With Me – Sam Smith
16. Tuesday – I LOVE MAKONNE (Feat. Drake)
17. Truffle Butter – Nicki Minaj (Feat. Drake and Lil Wayne)
18. My Way – Fetty Wap (Feat. Monty)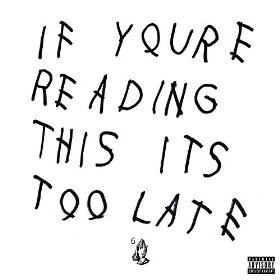 19. Energy – Drake
20. Throw Sum Mo – Rae Sremmurd (Feat. Nicki Minaj and Young Thug)
21. Take Me To Church – Hozier
22. Watch Me (Whip/Nae Nae) – Silento
23. Somebody – Natalie La Rose (Feat. Jeremih)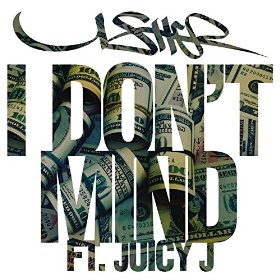 24. I Don't Mind – Usher (Feat. Juicy J)
25. 679 – Fetty Wap (Feat. Remy Boyz)
26. Blessings – Big Sean (Feat. Drake)
27. Shake It Off – Taylor Swift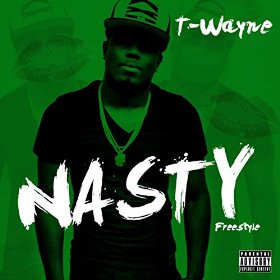 28. Nasty Freestyle – T-WAYNE
29. Bad Blood – Taylor Swift
30. Feeling Myself – Nicki Minaj (Feat. Beyonce)
31. Ayo – Chris Brown and Tyga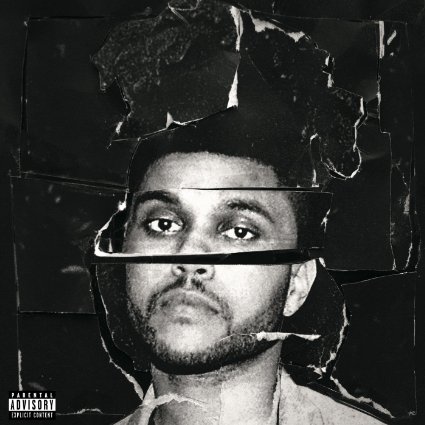 32. Can't Feel My Face – The Weeknd
33. Flex (Ooh, Ooh, Ooh) – Rich Homie Queen
34. Style – Taylor Swift
35. GDFR – Flo Rida (Feat. Sage The Gemini and Lockas)
36. 0 to 100/The Catch Up – Drake
37. Don't Tell 'Em – Jeremih (Feat. YG)
38. Or Nah (Remix) – Ty Dolla $ign (Feat. The Weeknd, Wiz Khalifa and DJ Mustard)
39. Worth It – Fifth Harmony (Feat. Kid Ink)
40. Time Of Our Lives – Pitbull (Feat. Ne-Yo)
41. I'm Not the Only One – Sam Smith
42. Lips Are Movin – Meghan Trainor
43. All About That Bass – Meghan Trainor
44. Lean On – Major Lazer (Feat. MO and DJ Snake)
45. Centuries – Fall Out Boy
46. Chains – Nick Jonas
47. 7/11 – Beyonce
48. Jealous – Nick Jonas
49. Shut Up And Dance – Walk The Moon
50. Cheerleader (Felix Jaehn Remix Radio Edit) – Omi
52. Where Are You Now – Skrillex and Diplo (Feat. Justin Bieber)
53. No Role Modelz – J. Cole
54. Be Real – Kid Ink (Feat. Dej Loaf)
55. All of Me – John Legend
56. No Type – Rae Sremmurd
57. All Eyes On You – Meek Mill (Feat. Chris Brown and Nicki Minaj)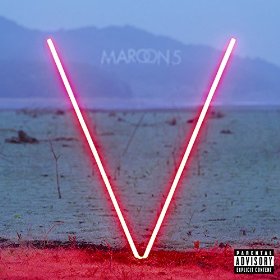 58. Animals – Maroon 5
59. FourFiveSeconds – Rihanna, Kanye West and Paul McCartney
60. CoCo – O.T. Genasis
61. 10 Bands – Drake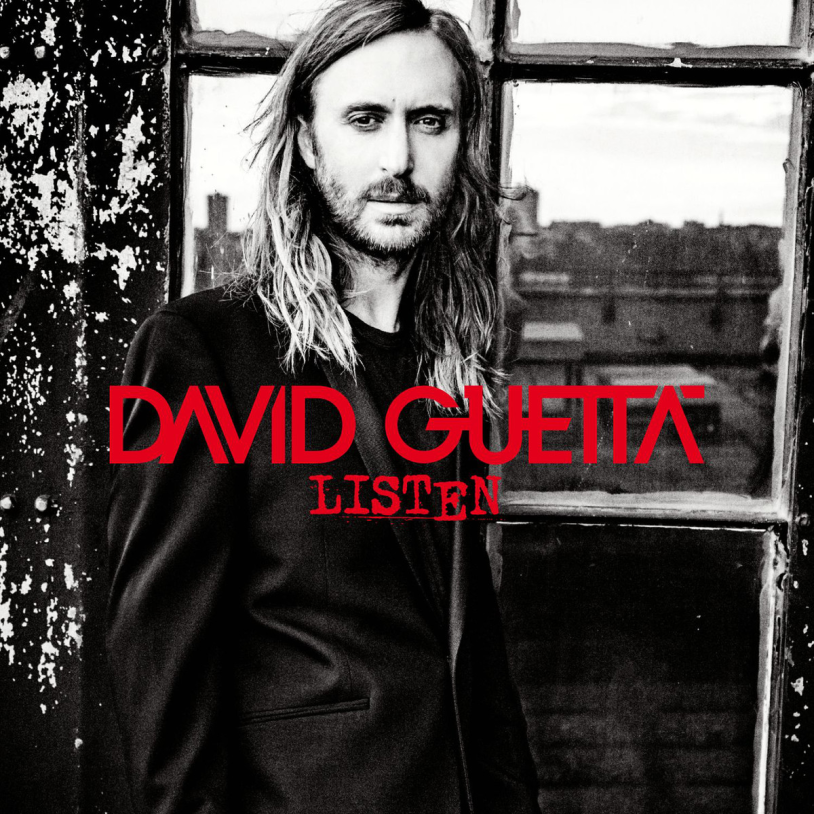 62. Hey Mama – David Guetta (Feat. Nicki Minaj and Afrojack)
63. Riptide – Vance Joy
64. Honey, I'm Good – Andy Grammer
65. New Flame – Chris Brown (Feat. Usher and Rick Ross)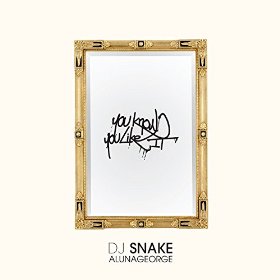 66. You Know You Like It – DJ Snake and AlunaGeorge
67. F*ck Up Some Commas – Future
68. Planes – Jeremih (Feat. J. Cole)
69. Fancy – Iggy Azalea (Feat. Charli XCX)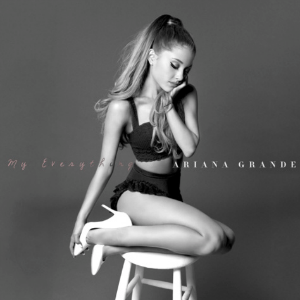 70. Problem – Arianna Grande (Feat. Iggy Azalea)
71. Know Yourself – Drake
72. Lifestyle – Rich Gang (Feat. Young Thug)
73. 2 On – Tinashe (Feat. ScHoolboy Q)
74. Back To Back – Drake
75. Sweet Home Alabama – Lynyrd Skynrd
76. Let Her Go – Passenger
77. Fight Song – Rachel Platten
78. Dark Horse – Katy Perry
79. The Hanging Tree – James Newton Howard (Feat. Jennifer Lawrence)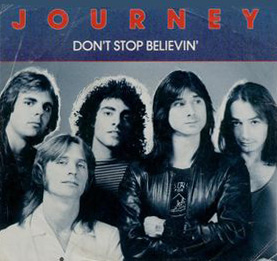 80. Don't Stop Believin' – Journey
81. Often – The Weeknd
82. Let Me Love You – Mario
83. Believe Me – Lil Wayne (Feat. Drake)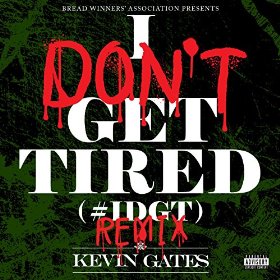 84. I Don't Get Tired (#IDGT) – Kevin Gates (Feat. August Alsina)
85. I'm Yours  – Jason Mraz
86. Want To Want Me – Jason Derulo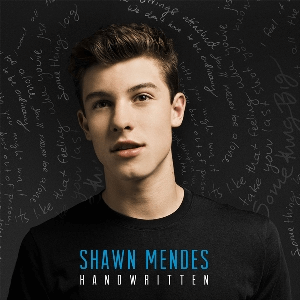 87. Stitches – Shawn Mendes
88. Hotline Bling – Drake
89. One Last Time – Ariana Grande
90. Love Me Harder – Ariana Grande (Feat. The Weeknd)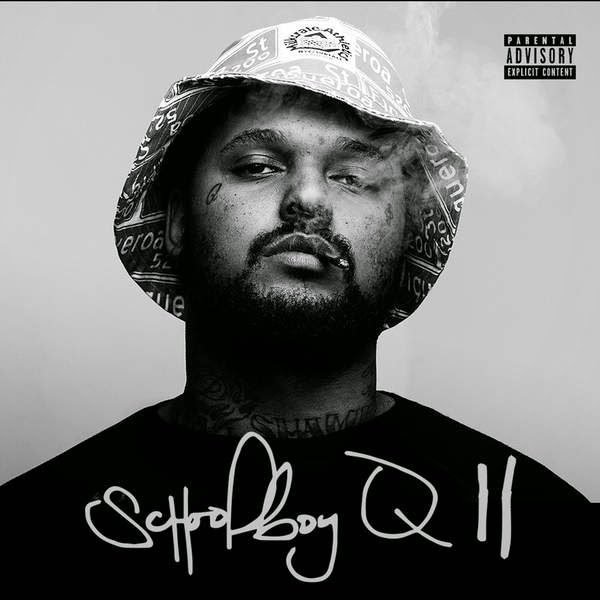 91. Studio – ScHoolboy Q
92. Good For You – Selena Gomez (Feat. A$AP Rocky)
93. Stand By Me – Ben E. King
94. Again – Fetty Wap
95. Ride – SoMo
96. Hold You Down – DJ Khaled (Feat, Chris Brown, August Alsina, Future and Jeremih)
97. Trap Queen (Gucci Mane and Quavo Remix) – Fetty Wap
98. Royals – Lorde
99. How About Now – Lorde
100. A Thousand Years – Christina Perri