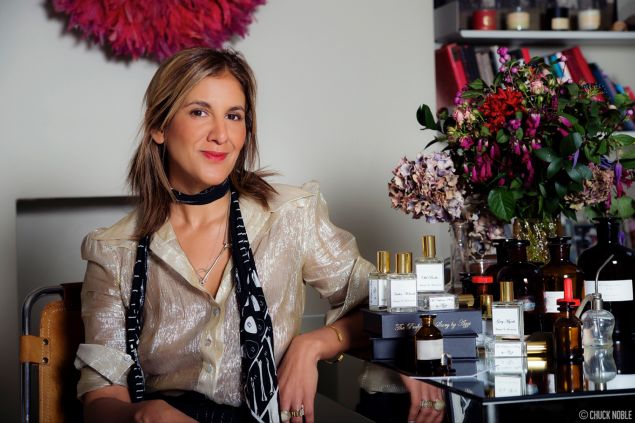 She's been close enough to Orlando Bloom, Jude Law, Johnny Depp and Helena Bonham Carter to smell their skin and hair. But she's just as intimate with what you might describe as the essence of their personalities. Azzi Glasser is a British perfume designer who says she is able to virtually "recreate DNA through smell."
"The way I work is quite different from most perfumers," the six-time FiFi Award winner said in a call from her perfume studio in London. "It's fragrance styling. My work is not about fragrance based on a new raw material or some trendy ingredient. It's about fragrance that matches peoples' style and character."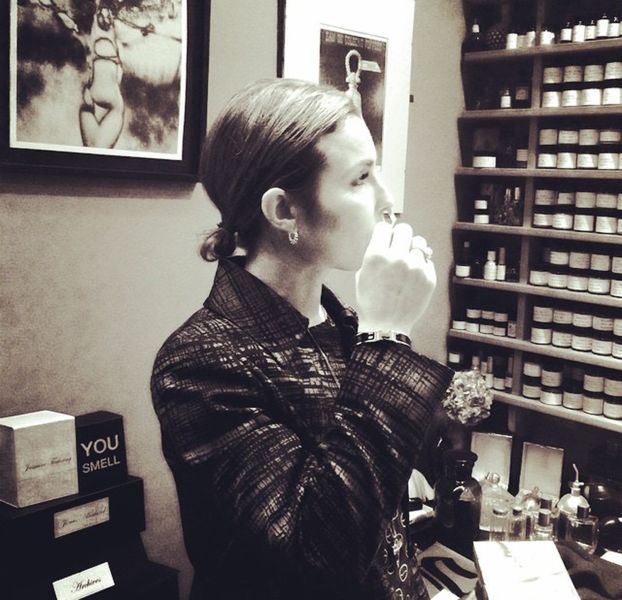 The perfumer, who is the originator and co-founder of the award-winning Agent Provocateur Parfums and has also created fragrances for fashion designers and houses including Alexander McQueen and Bella Freud, is in the spotlight with her bespoke atelier and 11 distinctive fragrances called "The Perfumer's Story by Azzi," which debuted at exclusive British store Harvey Nichols last month. Her eccentric library of scents, with names like Mr. Vetivert, Twisted Iris and Fever 54, come in a book fastened by a grosgrain ribbon and red sealing wax and are based on what she called archetypes of imaginary characters. "They are characters waiting to be fallen in love with," she added.
Celebrities have already fallen in love with her "Story."
There's Ditch, the result of a collaboration with Swedish director Jonas Akerlund, who said, "My life now has purpose and my world has a scent, it's all like a dream," (this one smells like damp, woodsy, freshly turned earth), and Old Books, adored by actors Benedict Cumberbatch, and Stephen Fry, who described it: "I am in a library, I am happy, excited and filled with the double sense of calm and adventure that libraries and old books promise."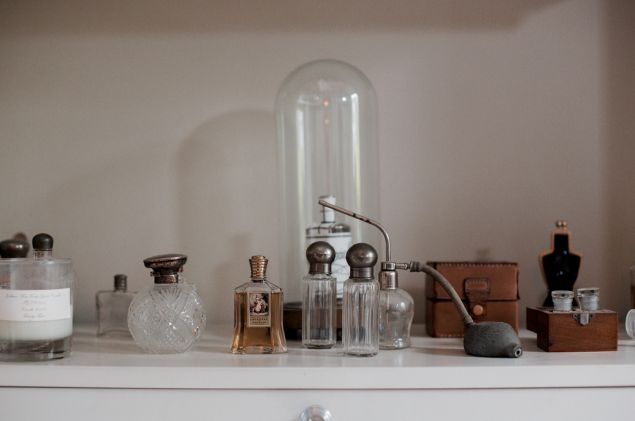 Kate Moss loves C, an exuberant perfume said to have the fresh, energetic rush of poivre, and neroli, a magnetic heart of blonde precious woods enhanced with a rich accord of vetiver, cistus, guaiac and white musks that causes a "vibrating effect on the skin."
Many of Ms. Glasser's bespoke clients are A-list movie stars. They come to her, looking not so much to design their signature scent, but rather to have her interpret their identities, to capture their emotional aesthetic, their esprit, their je ne sais quoi.
"You look at their psychology. You look at the soul, the spirituality of them, it's all interlinked," she said of her clients.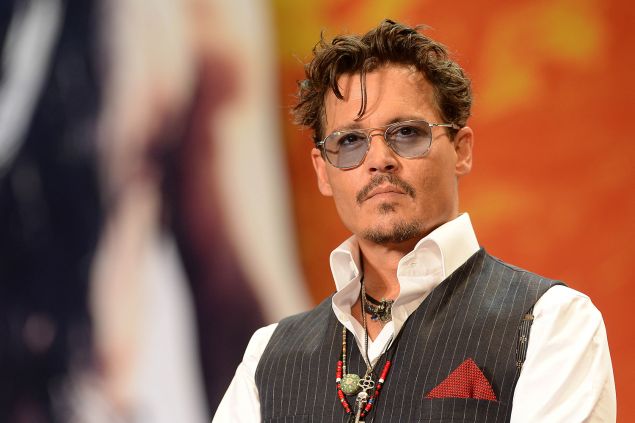 Several of her bespoke clients have been the face of designer fragrances—Jude Law for Dior Homme and Dior Homme Sport; Orlando Bloom for Hugo Boss' Boss Orange; and Johnny Depp for Sauvage, the dark, musky remake of Christian Dior's Eau Sauvage, the macho evil twin of the original citrusy scent created in 1966 by nose Edmond Roudnitska. All three scents came with commercials that felt more like art films. (Jean-Baptiste Mondino and Guy Ritchie directed two of them.)
Ms. Glasser has never smelled the commercial fragrances for which these bespoke clients have mugged, preened, flexed their muscles, strummed a guitar and emoted. The perfumers who created the scents didn't make them with these movie stars in mind, and most certainly never considered souls or spirituality. (If Ms. Glasser had films made for her perfumes, she'd want them all directed by Tim Burton.)
Her process is intimate and she has spent time with her clients everywhere, from trailers on movie sets to her home. "They all just trust me in getting them perfectly right through their character, personality and their style. Maybe I was born with that instinct to understand people… It's not something that you really learn through the industry," she said. "It's being able to create something that people are going to adore and that they'll become loyal to, a bit like a relationship…once you find the love of your life, you don't really search for another." 
It was singer Kylie Minogue who started the bespoke perfume ball rolling when she swooned over Ms. Glasser's Agent Provocateur signature perfume and engaged Ms. Glasser to create bespoke scents for her London apartment. Soon after, Helena Bonham Carter became a fan of Ms. Glasser's olfactory magic. Ms. Carter calls Ms. Glasser "The White Witch" and credits her for getting it "right every time." The goth goddess of Sweeney Todd has even texted Ms. Glasser from a cab with the news that her driver loved her perfume, a lush narcotic floral she has called a "portal to make-believe land."
It took Coco Chanel's perfumer five tries before he got "it," that largely synthetic, scintillating, dazzling No5. But Ms. Glasser says she nails it on the first try. How does she do it? When Johnny Depp fell under the spell of Ms. Carter's scent and commissioned his own, Ms. Glasser had it ready in two weeks (she'd envisioned elements of it even before meeting him); Jude Law's was ready in a month.
"I just hang out with them and kind of get to know what their hair smells like, what their neck smells like… Their characters and everything comes out as they're talking…as they're moving." And they don't necessarily talk perfume. (Her chats with Mr. Burton's Mad Hatter, for example, have ranged from fairy cakes and icing to his musings on a "great whiskey/bourbon drink that was around in the 1920s.") "I take all of those things into consideration," said Ms. Glasser. "They don't even realize."
Although fragrance is invisible, it's important branding for an artist's aura. 
Mr. Bloom said, "A scent can magically transport one back to memorable moments in time; moments that define us. The uniquely crafted scents by Azzi are precious time capsules that can make every moment memorable."
"I'm not a fan of splashing a scent all over. There's nothing worse than meeting people, giving them a hug and smelling like they do afterwards," said Mr. Law in a GQ interview three years ago when he shaved his mustache to appear in Christian Dior Homme Sport's campaign. "But there's an enjoyable ritual about looking after yourself and putting a little bit of something on. I'm lucky—I've got this relationship with Dior, who are so stylish, this fantastic house. Prior to my relationship with them, I didn't use many products."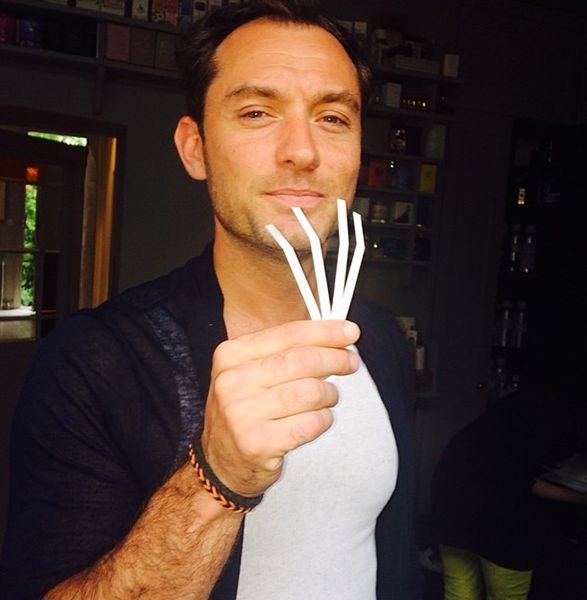 Dior may have opened Mr. Law's awareness to fragrance but it was meeting Ms. Glasser and getting a whiff of her unique world of bespoke perfume that inspired him to find his essence expressed in a flacon (crystal Baccarat) of Ms. Glasser's making. "Having spent time together, through her own extraordinary intuition and sensory skills, she made me a scent I…feel like I've always had," said Mr. Law. "It is me, I just never had it in a bottle before!"
Debonair Mr. Bloom, who's played romantic roles, from elf prince to genteel swashbuckler to Romeo, once quipped that the scent for which he lent his "face," Boss Orange, is "so easygoing you can go mountain biking in it if you want." (Something difficult to imagine him doing.)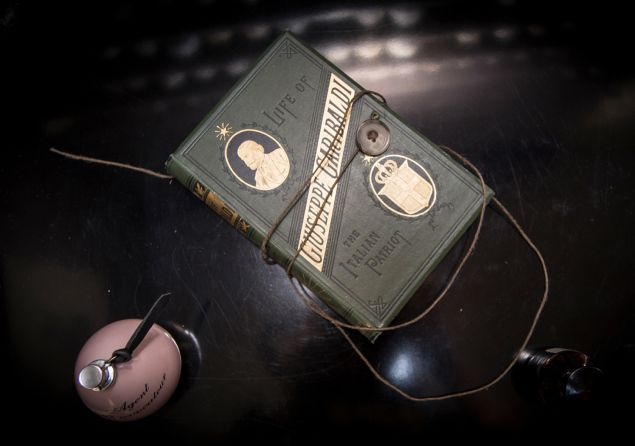 There is nothing remotely commercial, overtly sporty or even familiar about these actors' bespoke creations. Ms. Glasser has even given beauty editors tester strips of her celebrity bespoke perfumes at a special U.K. event called Jasmine Training Day and from the resulting press, the scents were so spot on it was easy for them to guess whose was whose. One editor was particularly enamored with what she sniffed for Johnny Depp. She writes: "It wasn't too tricky to guess Johnny Depp's," noting that she observed a deep hit of tobacco and leather. "It's exactly how we would expect (or shall we say, would want) him to smell, a scent that you just want to snuggle into late at night." 
Mr. Depp, who affectionately calls Ms. Glasser the "queen bee," said that she "possesses a certain sorcery, in that she is capable of capturing the perfect essence of a character in scent." His creation is dark, smoky, mysterious, laced with patchouli and something resinous, and is both sensuous and holy. "There's definitely an element of melancholy in Johnny's scent for sure," said Ms. Glasser, "because he's got that deepness, darkness, richness, there's a quirkiness, and it's super-sophisticated as well and charismatic and extremely sexy. "
Jude Law's bespoke elixir conveys his dapper, chiseled, artistic, suave spirit with handsome ingredients worthy of his Bosie character in the movie Wilde, yet tweedy enough for his Dr. Watson. Ms. Glasser describes it as "decadent, with a clean and classy accord of sexy vetivert and rich mosses."
Mr. Bloom's creation was influenced by what Ms. Glasser described as his "charming turn-of-the-century style and aura" right down to his "tousled hair." She described the formulation as "sexy, in a very skin-like way," and added, "It's not overpowering; there's a softness to it which is very addictive. The girls love it, apparently." And indeed, long whiffs of the scent evoke an old drawing room with fragrant paisley shawls and cognac in crystal decanters, civet, resins—we may have even detected old-fashioned flowers—such as ylang-ylang.
Helena Bonham Carter's transportive bespoke perfume is a bewitching floral with powdery notes and champaca flower (that rare blossom in Jean Patou's Joy), hints of jasmine and orange blossom and a whisper of gourmand.
Noomi Rapace, who became an overnight phenomenon with the Girl With The Dragon Tattoo, also has a bespoke fragrance, which is seductively woodsy and musky. "She came to my studio and she said, 'I hate perfume and I never wear it,' " said Ms. Glasser.
"And the next thing you know, she was one of my biggest fans. She absolutely loved the perfume I created for her and told me she's never received so many comments on her smell in all her life."
For Ms. Rapace, her bespoke scent is not only personal but virtually sacred. "My smell is now my guardian angel, my protector," said Ms. Rapace. "It's me."