The makers of a new smart lamp claim it will keep you energized throughout the day and make it easier to wake up and fall asleep.
After being researched for 15 years at leading institutions including Harvard Medical School, NASA and the National Institute of Health, the lamp, called Ario, is launching today on Kickstarter. The campaign has a goal of $50,000 and will run for 45 days.
According to a news release, Ario is the only lamp on the market that automatically adjusts light, color and direction to support the body's health. Using smart technology, it learns about your sleep schedule to provide energizing blue-rich light that wakes and carries the body throughout the day, then gradually changing to amber light in the evening to help the body relax and produce melatonin to prepare for sleep. These changes in light mimic the sun throughout the day and support sleep, energy and the body clock.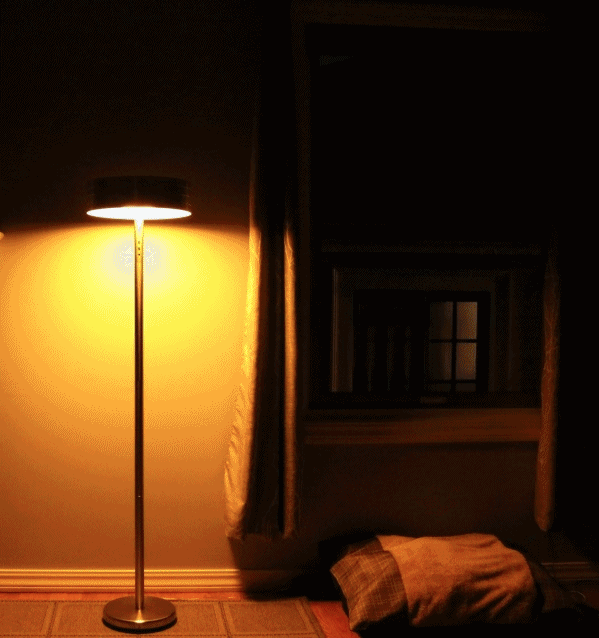 "For thousands of years, humans have lived by the sun's natural light-dark cycle. With the invention of artificial lights and modern electronics, our bodies no longer have proper cues of light color, intensity and direction," Ario co-founder and CEO Brian Hoskins said in a release. "We created Ario to provide a simple, well-designed solution to this problem and make it easy for people to improve their health from the time they wake up, until the time they go to sleep."
Once connected to a WiFi network, the lamp works automatically and will monitor and personalize lighting, and it's compatible with a smart phone but doesn't require one to operate. Additionally, Ario's environmentally-friendly LEDs use 80 percent less electricity than traditional bulbs and last over 20 years.
Learn more about Ario below and check it out on Kickstarter. Already, the campaign has raised more than 50 percent of its goal.
[vimeo 143807322 w=500 h=281]