Dressing for Art Basel can be a tricky affair. While the Miami weather is warm and balmy, it's still December—a time of year when locals are donning fur vests, blazers and closed-toe boots. So, guys and gals, before stepping off the plane in your favorite Etro caftan, follow these 10 tips for looking perfectly appropriate at the festivities.
Black is back: Don't abandon your New York wardrobe so quickly. It's still a fashion- and art-centric crowd. Head-to-toe black will prove how incredibly highbrow and sophisticated you are at all the independent art shows (because hasn't Art Basel gotten sooo commercial?). For ladies, a black bandage dress will grab you in all the right places. Guys, pair some skinny black Varvatos jeans with your favorite Saint Laurent blazer for a Parisian-meets-Miami look.
Commes together: Before you leave, hit up high-end vintage shop Ina for architectural wardrobe masterpieces by Japanese designers, like Rei Kawakubo, Issey Miyake and Yojhi Yamamoto. Nothing says "I know art" more than hand-stitched techno-couture by Comme des Garçons.
Cold shoulder: Art Basel is an ideal time to rock spring trends in advance, thereby signaling just how ahead of the curve you are. Expect clavicles in all shapes and sizes this year in the form of shoulder-baring tunics and dresses. It's at once stylish with a hint of sex appeal. For a more masculine edge, gentlemen may want to consider ripping off the neck and one shoulder from a T-shirt.
Keep it in the clutch: You're not in New York, where your handbag functions as your gym bag, work tote and day-to-night carryall. Even if you won't have time between the NADA show and the Dom Perignon dinner, your clutch will make you look like you had time to freshen in your suite at the new Nautilus. Men, this is your chance to try out that fashion-forward bag-ccessory you've been dreaming of.
In the nude: Guys and gals should make like the spring Yeezy collection and rock a flesh-colored bodysuit, either with a matching baseball hat à la Kanye or perhaps a gold headpiece. Fellas, sling one of the parkas over the top if those leggings feel a bit sparse. Nothing is sexier than flesh-toned ensembles. You'll be channeling your inner Kimye just in time for the epic Gagosian dinner.
Gladiator games: The runaway hit sandal trend for spring practically screams "Art Basel." Between schlepping through the fairs and hitting up sandy beach parties, footwear for the week should be flat and fierce. Guys, you too can get in on the trend in the way of the Grecian "mandal" trend or a chic slide by Gucci or Jil Sander.
Jumpsuits: A one-stop shop of style, the jumpsuit is an easy way to add some sizzle to a day-to-night Art Basel look. Pair it off with some architectural statement jewelry à la Jennifer Fisher for an artistic flair. Guys, these work on you, too, just keep it loosey-goosey fitwise, O.K.? More Van Dyck, less Van Halen.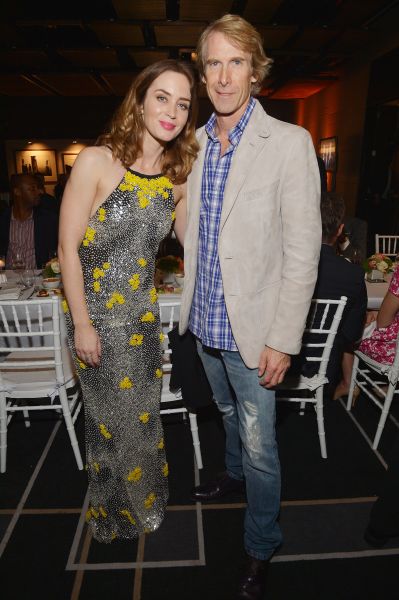 Silver springs: Silver is the new gold. Whether in the form of a Calvin Klein '90s-style slip dress or anything of the Miu Miu glitter variation, you'll be certain to shine during those late night dance parties at Twist. Pair a silver top with black culottes for day, then work ultimate sex appeal in the form of a metallic sheath for evening. Guys, nothing reads "rock star chic" like a metallic tee.
Cut it out: It's the trend that keeps on giving and is perfectly appropriate in hot and sexy Miami. Pick the area you want to expose and work around that. Love your abs? Rock a sports bra under a blazer. All about those hips? Work a Jonathan Simkhai LBD that perfectly accentuates your J.Lo curves.
Out of print: Gucci set off the clash of the eclectics with its epic cruise collection and now everyone else is trying to keep up. Print on print is back in a bold new way thanks to designer Alessandro Michele. Pair an embroidered floral blouse with a leopard-print skirt and be sure to throw in plenty of golden embroidery and a touch of pink fur. There are no rules to how outrageous the combination, as long as it gets you photographed, right? Guys, you can set off your classic black pants with a flamboyant printed button-down, some enormous jewelry and creative facial hair. It is Miami, after all.