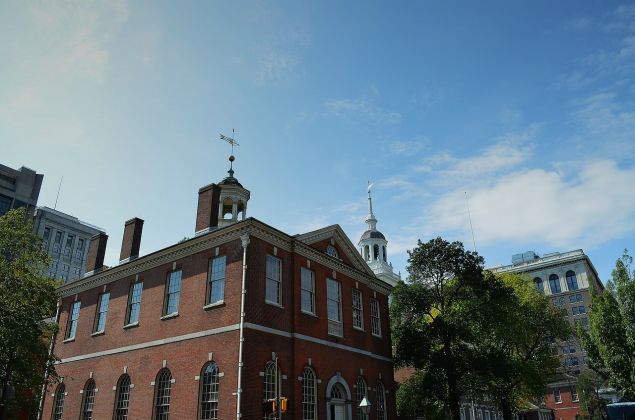 Along with the Liberty Bell and an extraordinary signature sandwich, Philadelphians now have a third thing worth bragging about, after UNESCO officially granted their city World Heritage status last Friday. Philadelphia is now the first and only city in the United States to have been given that honor, the Architect's Newspaper reported.
Cities vying for a spot on the World Heritage List have to meet at least one of ten rigorous selection criteria, which range from the architectural ("to be an outstanding example of a type of building, architectural or technological ensemble or landscape which illustrates a significant stage(s) in human history") to the abstract ("to represent a masterpiece of human creative genius"). Philly qualified for its history (UNESCO having already given Independence Hall, one of many sites key to American history and independence in the City of Brotherly Love, a Heritage nod in 1979). 
Along with their impressive title, UNESCO World Heritage Cities have the added bonus of increased tourism, which can prove lucrative. The goal of the organization, of course, is not strictly monetary, hoping instead to provide these significant spaces with "programs and projects which aim to promote and support the maintenance, recognition and development of their world heritage."
There are currently 250 World Heritage Cities, which boast a combined population of over 130 million. Italy and Spain lead with over 20 cities represented each, with France, Mexico and Germany following behind with 11.
New York City might not "contain superlative natural phenomena," but perhaps our "developments in architecture or technology, monumental arts, town-planning or landscape design" could secure us the second-place spot some time in the future.