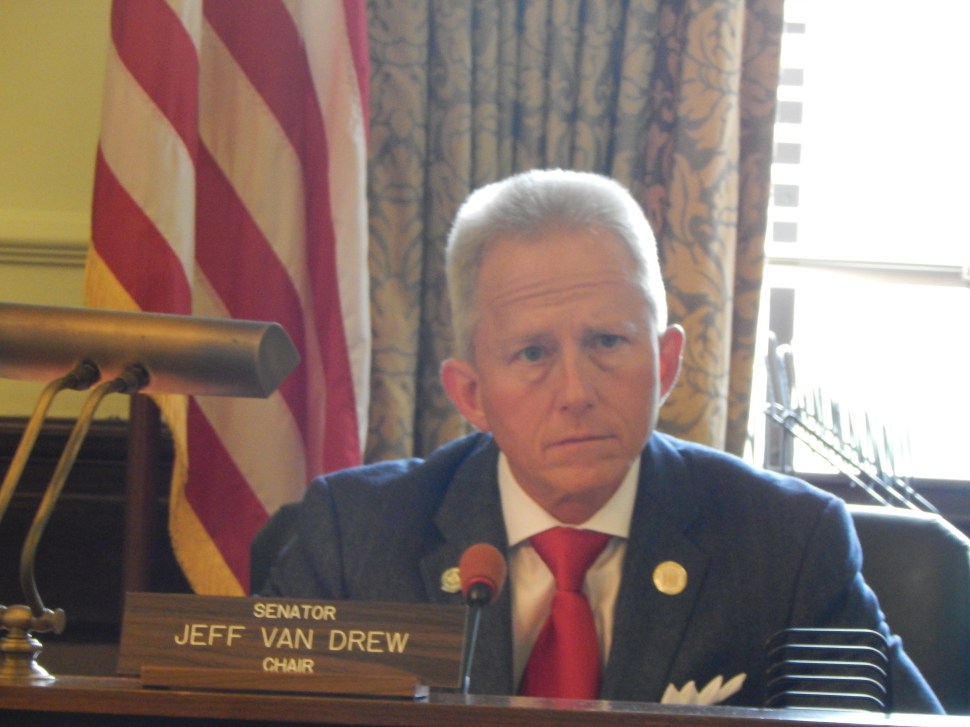 Senator Jeff Van Drew (D-1) – the Democrats' strong South Beach political brand name – won't run for Congress in 2016 against U.S. Rep. Frank LoBiondo (R-2).
"I'm not doing it," Van Drew told PolitickerNJ.
Having discussed the possibility with the Democratic Congressional Campaign Committee (DCCC), the senator says he instead wants to stay focused on the legislative district and to his assembly running mates.
"We ran as a team in this election and now we're going to try to tackle these issues in the first district," he said.
He doesn't yet know who among the Democrats is interested in running for the seat.
"It's going to take a little bit of time to hash out," Van Drew said. "I'll let the process take place."
Democratic attorney Bill Hughes, Jr. ran in 2014 and lost by double digits.
As for running for reelection in 2017, Van Drew, first elected to the state senate in 2007, said, "It's certainly not out of the question. We'll see how it develops."