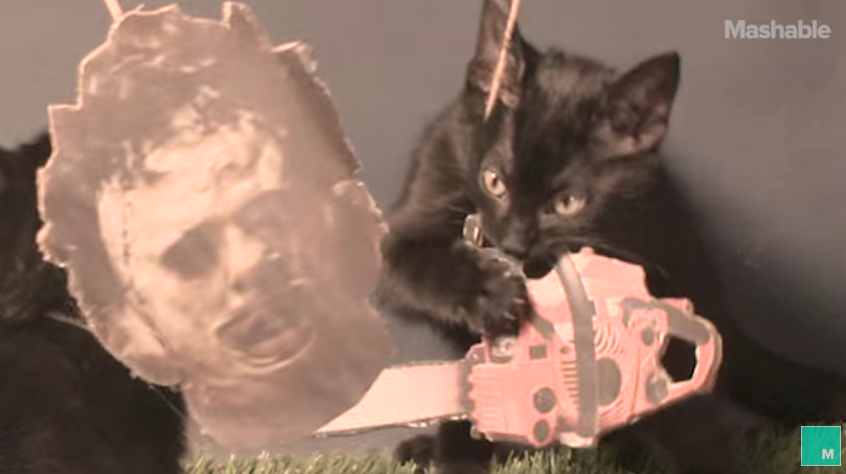 What's better than a good, old fashioned horror film? A horror film where all of the characters are cats.
To celebrate Halloween and put a cute and Internet-y twist on scary movies, Mashable recreated some on the most iconic horror films with adorable kittens.
The video—which was uploaded to YouTube on Friday—features cats acting out scenes from The Shining, Texas Chainsaw Massacre, Psycho and Carrie. Obviously, they cats aren't aware they're on set. But all of the weapons are dangling from strings, which has lead the kittens to grab for them with looks of determination and make them appear as if they're actual weapon-yielding cat murders.
The video was uploaded to Imgur yesterday, where it's since blown up. The post has been viewed more than 500,000 times. Commenters have also taken to suggesting titles for additional kitten remakes like 'Pur-anormal Cat-ivity' and 'The Purrr-ge.'
Watch the video here: