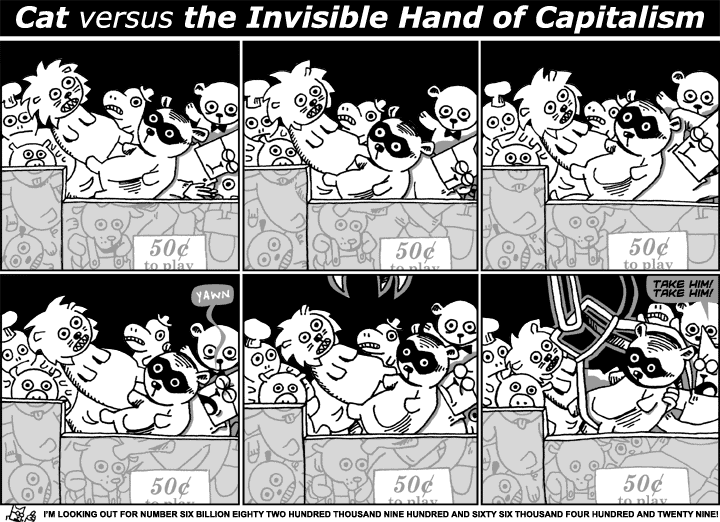 In the 90s, alternative comics started to bend and flex the way people who ran mainstream comic book publishers thought about how the art form should look. Cartoon Network's Steven Universe owes as much to Jim Woodring as it does to Friz Freleng. Meanwhile, webcomics proved a non-traditional style worked by building massive fanbases around a bunch of non-mainstream styles. Some creators eventually parlayed that product-market-fit into jobs. Or at least gigs.
Webcomics is the business of posting strips online for free. For a small handful of creators, it has been sustainable work. This week, we're exploring how the industry has been changing.
"The big change is that the level of talent is far higher," Zachary Weinersmith, the creator of Saturday Morning Breakfast Cereal, wrote in an email. "There are more people doing it and more of them have some form of professional training and have access to high quality software and hardware."
"Some people who made 'webcomics' back when 'webcomics' were 'webcomics' are making comics now and doing really well at that, in The New Yorker or on Adventure Time," Cat and Girl's Dorothy Gambrell said, "or they're riding that old business model into the sunset adding on Patreon and Kickstarter and whatever other Internet website wants to take a cut of money for asking people to give you money in the way that's deemed socially acceptable this year," she wrote in an email to the Observer.
The Internet has also changed webcomics. We've already discussed webcomics as a business and as a source of income, so now we turn our attention externally: what broader forces online have spurred innovation from these creators? Or at least pushed them to adapt?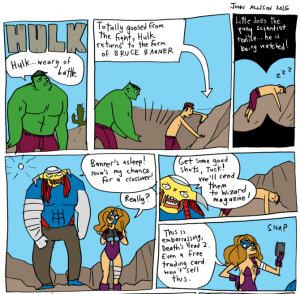 "One change I've already mentioned is the rise of ad block, which for better or worse, means less ads on the Internet." Dave McElfatrick of Explosm wrote the Observer in an email, via a spokesperson. "We all hate ads, I get that, but like I said before, it's changed the model for sustaining a webcomic as a business." Scary Go Round's John Allison even has a message that admonishes readers using ad blockers, explaining that the banners help him keep serving his free product.
But ad blocking is only a problem if visitors actually visit your site. There's less and less of that in the social age.
Social networks
"It used to be a tight community where people were assiduous about directing readers to other comics they liked," John Allison, creator of Scary Go Round, wrote the Observer in an email, "but in recent years that's become a lot less prevalent—at least in my case!"
At first, social media drove bursts in traffic. Discovery! Growth! Over time, though, the social sites became more jealous of their users. All our sources agreed, people have clicked out of Twitter, Facebook and Tumblr less and less.
Some new artists have moved their work entirely onto social networks. "I've seen instances of comics gaining long-term fanbases—fans who care about the artist—simply from that artist delivering consistently good content that becomes popular through these sites." Mr. McElfatrick wrote. "That's the dream. However, this visibility isn't always to the artist's benefit."
His comic, Cyanide and Happiness, goes back all the way to Internet ancient history. Early on, sharing was just sharing. At some point, it became curating. What someone shared earned them cachet, which was then gamified with points systems (likes, favorites, RTs, etc). That, he argued, started to give users an incentive not to post images with links, or even to crop them cleverly so it cut the artist's signature out, because people didn't want to share the credit.
Another webcomic, Amazing Super Powers, made a short animation about much the same point:
"It's ironic, because our original philosophy of allowing our comics to be shared on forums or social media pages (back in the Myspace heyday) hasn't really changed," he wrote.  
Saturday Morning Breakfast Cereal is working to look at this shift a different way. "One thing we've started doing differently is embracing off-site press," Zach Weinersmith told the Observer in an email. "It now seems to me that you're best off just getting the largest audience possible, by any means, then trying to sell them premium stuff, like books and shirts." 
"I think the biggest change is the way in which people use the web. For so many people, Facebook is their Internet." Mr. Allison wrote. "The time they spent goofing off at work, perhaps reading webcomics, is now spent on social media."
The creators in this story came up when the Internet had far fewer users, but as social media brought more people online, it also gave them other things to do. "There are more eyes, but there are more distractions," Mr. Allison wrote.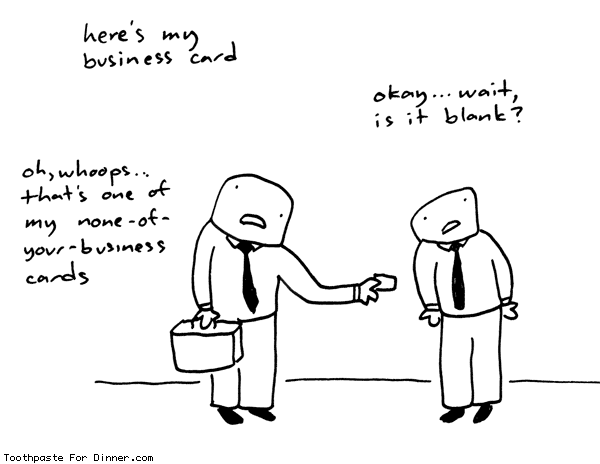 "I don't make anything that's easily shared now," Subnormality's Winston Rowntree told the Observer in a phone call. Part of what makes his comic tricky to share: each strip's sheer scale. Some of his individual webcomics might cover a whole wall if printed out. His example captures a larger theme.
Social media is changing how people deliver webcomics, which necessarily changes their form (we found this one on Instagram, as an example), but the prevalent technology has always dictated something about the forms of comics.
Before the web, alt comics appeared as comic books, zines or mini-comics. This format favored portrait orientation. For all of Understanding Comics author Scott McCloud's talk of the web as an "infinite canvas," most creators found the user experience readers preferred was reading one strip on one screen, with no scrolling.
Naturally, this pushed comics toward a landscape orientation, by and large. Then these little super computers appeared in all of our pockets (that is, mobile phones). There is no frictionless way to read an old school webcomic on mobile, but entrepreneurs are doing their best. "At least 40 percent of Internet traffic is just on mobile. I know people who don't even have a desktop," Mr. Rowntree said. "That's obviously going to have a huge impact."
Mr. Rowntree is tenacious in many ways. He doesn't print books. He doesn't go to cons. He does huge, super wordy comics that require loads of scrolling, sometimes in both directions, trusting his true fans to stick with him regardless.
When I started in 2003, things like YouTube or social media didn't even exist, so there's many more options for 'I am bored on the Internet and want to be entertained' than there were back in the day—Ryan North.
Traffic
Mr. Rowntree is also contrarian on the metric most web-slingers obsess over—traffic to his site. "I stopped checking a long time ago." "You naturally whittle down your audience to everyone who's not a casual visitor," he said. Ms. Gambrell also says she never paid attention to traffic, but most of the people we connected to pay close attention to those numbers.
Every day, more people seem to lose webcomic sites from their daily routine.  David Malki, who makes Wondermark, thinks it plateaued in 2011 and 2012. "It's not something people mention a lot, but I think it corresponds with the time where people stopped going to websites," he said in a phone call.
"Traffic has gone down, I think, over the last few years, but that's with me only tracking website hits.  There's lots of ways to read webcomics now." Ryan North, Dinosaur Comics, wrote.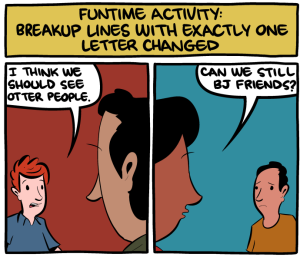 Drew Fairweather said that traffic on the two webcomics he's part of, Toothpaste for Dinner and Married to the Sea, is down dramatically. "Traffic to our comics is down 90 percent from peak, although, compared to other comics, they still do all-right in terms of traffic. When they peaked (roughly 2006-2010), Toothpaste and Married To The Sea were both in the top-10 of comics, ranked by unique visitors," he wrote.
Explosm is up, because it added new verticals. "We noticed a huge surge of growth when we redesigned our site in mid-2014," he wrote in an email. The design now puts video and comics on equal footing. He added, "We were able to introduce a host of fun new features that we'd been excited about for a very long time yet weren't initially able to do, such as the Random Comic Generator."
Dylan Meconis, a webcomics veteran, joined Scott Kurtz's PvP comic as a writer, and her own site has done a bit better thanks to the partnership. She wrote in an email, via a spokesperson, "My traffic has increased gradually over time. Working with Scott on PvP has created some sustained boost on my solo project, Family Man, which I find surprising." 
Meanwhile, Mr. Weinersmith is taking his own contrarian perspective. His site traffic, he said, has been steady, but he's looking at growth a different way, in Facebook and Twitter followers. It's not growth from the artist's own little piece of virtual property, but if he can monetize it, it still counts where it really counts.
Other stories in this series:
11/16: Webcomics' Changing Business Model
11/17: Patreon, Webcomics and Getting By
11/19: Lessons in Creativity from Successful Webcomic Artists
All images used by permission.