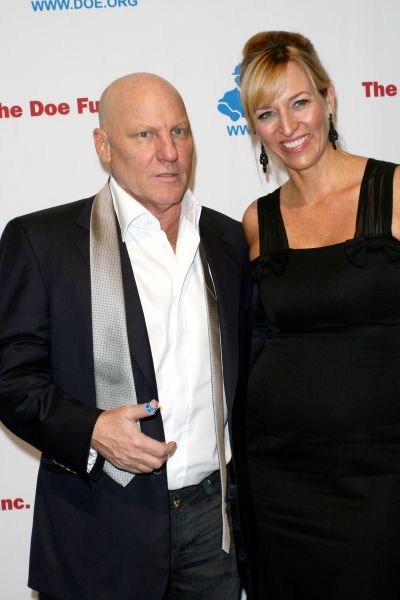 The love story made in shoe heaven is coming to a real end.
Well, by shoe heaven, we kind of mean prison, since that's where Steve Madden proposed to his soon-to-be ex-wife Wendy Madden, when he was serving a 31-month sentence for stock manipulation, money and securities fraud—you might remember Jake Hoffman's portrayal of him in Wolf of Wall Street, in which Mr. Madden's IPO launch is celebrated at former "pump and dump" brokerage Stratton Oakmont.
Mr. Madden's shoe designs became something of a craze for teenage girls 1990s, during which time some rather questionable financial dealings with Stratton Oakmont became the focus of an investigation by the SEC.
It all ended up okay, though—after resigning as CEO, Mr. Madden was, after all, reportedly paid $700,000 as creative consultant for Steve Madden while serving his sentence.
Anyway, Ms. Madden is going to be the one staying in the two-unit combo at the Trump Palace, as she has paid her ex $9.5 million for the place, per public record. Not too bad, considering Mr. Madden paid $15 million for the condo at 200 East 69th Street in 2013—it had, at the time, recently undergone a gut renovation and redesign that included a 19th-century marble fireplace imported from Italy.
The couple, who has three children, announced their plans to divorce in May this year, after nearly ten years of marriage.
"Me, I'm a simple man, I only have a few pairs. I wear three pairs," Mr. Madden previously told the Observer. "My wife has shoes and shoes and shoes. She must have 50 pairs. For a woman, it's never enough." Perhaps that's why she wanted to keep the sprawling, 4,000-square-foot condo.