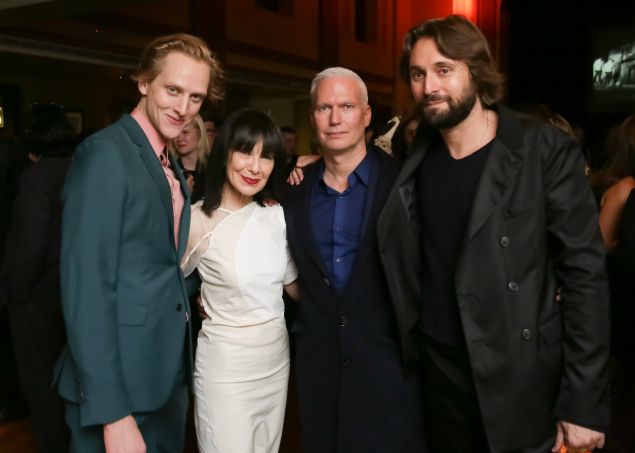 "I fell in love with all of them," said Milan artist, filmmaker, fashionista—and Gagosian artist—Francesco Vezzoli last night.
He was describing the six-person cast of Fortuna Desperata, the first piece to kick off Performa 15, the latest iteration of New York's weird but much beloved performance-art biennial.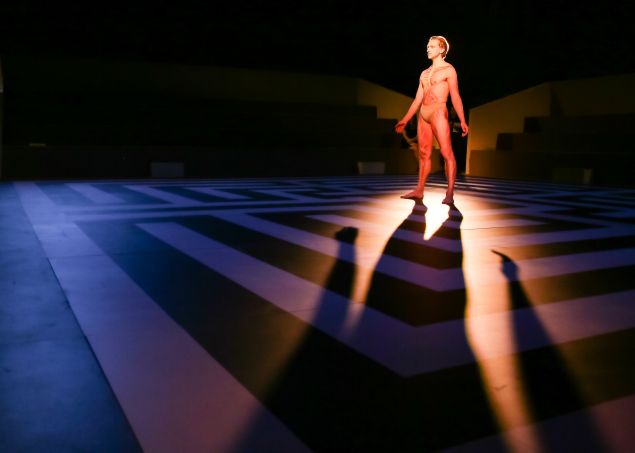 Mr. Vezzoli presented—gorgeously costumed by Prada and starring Bolshoi Ballet principal dancer David Halberg—an elegant history of court dance in the Renaissance. Two performances of it were staged last evening in the soaring interior of St. Bart's on Park Avenue; attendees included Katy Perry, Klaus Biesenbach, Dasha Zhukova, Hamish Bowles, Derek Blasberg and Carine Roitfeld, along with many artists.
At first glance, the delicate piece, done in partnership with choreographer Dede Colonna and historically faithful, was a bit restrained for the artist known for sexual imagery and art about, or featuring, celebrity.
But the restraint was somewhat the point, said Vezzoli, whose previous works have riffed on, among other things, Gore Vidal's Caligula or starred Courtney Love or La Dolce Vita's Anita Ekberg.
The dancers, with just a flirtatious touch or look, just a smile, combined and recombined. "I don't know if they were gay or straight, but who cares?" asked Mr. Vezzoli. When two men danced, "it was bisexual sex without the sex," he noted.
The huge, nearly century-old church, crafted in the Byzantine style and rich with stained glass and 24-karat-gold mosaics, was well-suited to the show.
Mr. Vezzoli said that, over the hours of rehearsal, he was surprised how emotionally involved he became with the performers: "I sound like a cheesy pop singer, but in the end it was love that blew me away."
There are 21 days left of the Performa 15 extravaganza, which is quite unlike almost anything else, inside or out of the art world. Among the works we are looking forward to are a circus sideshow (Artist Derrick Adams), a recreation of a performance about race censored by the Reagan White House (Edgar Arceneaux) and an inventive piece at BAM conceived in part by Eve Sussman.