It's been a mere two years since a roster of over 60 Democrats broke ranks and endorsed Republican Gov. Chris Christie.
In that time, many political fortunes – including those of the Governor – have changed drastically. Riding high at the height of his popularity back in 2013 – with some polls having his approval rating at 74 percent – Christie boasted regularly of his Democratic endorsements.
The Governor who was urged, encouraged, begged to run for president in 2012 today can't seem to get his poll numbers out of the single digits, and typically enjoys the dubious distinction of having the highest unfavorability rating of any presidential candidate, even besting Donald Trump and Hillary Clinton, both of whom some people really don't like.
The Democrats who endorsed Christie are a varied bunch – several important power brokers, including Essex County Executive Joe DiVincenzo and Union City mayor and state Senator Brian Stack endorsed Christie. Others are mayors from small towns you've never heard. In several cases, entire Democratic governing bodies endorsed, typically when their town had received some tangible benefit from the Christie administration – or at least the promise of something to come.
Democratic endorsers would often convey that they volunteered to endorse the Governor. Others ridiculed the idea that they – small town mayors and council members – could be so important that the Governor would seek their endorsement. What these Democrats failed to understand was that the endorsements were not about the votes that the endorsements signified (which were minimal, if any) but rather, it was the tally that mattered for the Christie campaign – the notches on the bedpost. It was the quantity, not the quality – the ability to declare that more than 40, then 50, then 60 Democratic elected officials in the state had endorsed him. It was not about Christie's gubernatorial run, nor even about the GOP presidential primary. The endorsements were to be a marketing ploy designed to get Republican donors yearning for a Republican presidential candidate who could actually win a general election to contribute to the Christie campaign. And eventually, if he became the nominee, those endorsements could be touted as evidence of Christie's acceptability to blue state Democrats nationwide.
And for Democrats, endorsing Christie at the time was a politically expedient move. The Governor was popular – oh so popular. And they wanted to bask in that popularity. For some, endorsing brought benefits, including media coverage — particularly beneficial to most 2013 candidates who were part of the Christie bandwagon. For some, it cast them in the same bi-partisan good government light that Christie himself was seeking.
For others, the rewards were much more tangible. In Essex County, where County Executive Joe DiVincenzo endorsed the Governor and helped persuade municipal elected officials to follow suit, the rewards have been plentiful. Two weeks after Bellville's Democratic Mayor Ray Kimble made his endorsement of Christie, Christie funneled $6 million in federal funds earmarked for recovery efforts for towns hit by Hurricane Sandy to construct a long-desired senior citizen housing project, even though there was no significant damage to the town.
In Harrison, the Port Authority of New York and New Jersey agreed to spend $256 million for a new PATH train station. Media reports indicate that elected officials said that the appropriation was made at Gov. Christie's behest. A week after the plans for the new station were filed with the town's Construction Department, then-Mayor Ray McDonough and eight Democratic council members endorsed Gov. Christie.
These examples are of what appear to be (but officials have denied) quid pro quos. And so they lend a certain amount of logic and believability to Fort Lee Mayor Mark Sokolich's contention that he was retaliated against for not endorsing Christie; as labor leader Samuel Gompers once said, "we reward our friends and punish our enemies." For voters outside of New Jersey, Bridgegate is largely irrelevant. But for New Jersey and for Christie, it became a ding in the Teflon that had protected Christie for years, and that ding enabled all of the poison to leach out.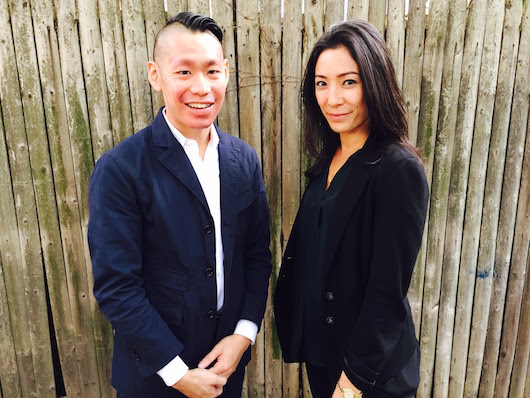 For the endorsers – the Democrats who crossed their party line and endorsed an incumbent candidate of the opposing party – most have said that they don't regret their decision. Indeed, what can they say? Their fortunes have been mixed. Many, it seems hail from such Democratic strongholds that there was little repercussion for their decision. Among the Democrats who endorsed Christie, one has passed away, one has landed in prison. A surprising number have resigned from office, or chosen not to run for reelection. A few have gone on higher office, and for some, their political fortunes will be decided on Tuesday.
Here's where the Democratic endorsers are now:
Deceased:
Harrison Mayor Raymond J. McDonough endorsed the Governor after Christie got the funding for a new PATH station approved. McDonough suffered a fatal massive heart attack at the Harrison Town Hall in February 2014.
In Prison:
Patterson City Council President Anthony Davis was sentenced earlier this year to two years in prison after pleading guilty to charges of obstruction and extortion. Davis accepted $10,000 from an FBI informant who claimed to be an out-of-state real estate developer seeking Davis' support for a project in Patterson. Davis agreed to write a letter of support the developer could use to convince lenders to fund the project.
Eight Democratic Christie endorsers have resigned from office or declined to run for reelection. These include:
Joe Blundo, Mayor of River Vale
Angelo Coradino, Mayor of Manville
FiorD'Aliza Frias, Commissioner of West New York
Peter Hughes, Mayor of Glen Ridge
Ray McCarthy, Mayor of Bloomfield
Michael Nicosia, Belleville Council member
Christine Noriega, Dover Alderwomen
Michelle Yzarnotegui, Dover Alderwomen
Five endorsers have lost reelection bids:
Weeks after endorsing Christie, David Dorworth, who had served as Council President of Palmyra in Burlington County, saw organized labor pull their support from his 2013 reelection campaign. He went on to lose his council seat.
Point Pleasant Borough Mayor William Schroeder lost his 2014 reelection vote by a 2-to-1 margin.
Burlington City Mayor Jim Fazzone decided to switch political parties this year, and was defeated in the Republican mayoral primary in June.
Dover Alderman Robert Rutan was defeated this year in a primary challenge.
Teaneck council member Emil "Yitz" Stern, who had served a total of 12 years on council lost, his seat in 2014.
Many Christie endorsers have gone on to win reelection, often in less-than-competitive elections:
Essex County Executive Joe DiVincenzo handily won reelection in 2014. DiVincenzo has been one of Christie's staunchest Democratic supporters and has been rewarded handsomely for his loyalty. DiVincenzo's son was awarded a $92,000 a year "non-competitive" position with the state Department of Education in 2014. In addition, the state Election Law Enforcement Commission has declined to pursue a 13-count complaint against the elder DiVincenzo, charging he violated state law 51 times by misusing campaign funds. ELEC won't pursue the complaint because the bi-partisan board lacks Democratic representation. Gov. Christie has refused to fill one of the two vacant Democratic seats on ELEC, thus protecting Joe D.
In addition to DiVincenzo, another one of Christie's Democratic-Allies-In-Chief, Union City Mayor and state Senator Brian Stack won reelection in 2014, as did his slate of city commissioners, all of whom had endorsed Christie. These include Tilo E. Rivas, Lucio Fernandez, Maryury A. Martinetti, and Celin J. Valdivia. Stack once called Chris Christie "the best thing that's happened to New Jersey."
Throughout the state, other Democratic Christie endorsers won election in 2014, including Teaneck councilmember Elie Katz, Livingston Township Committee Rudy Fernandez, Glen Ridge council members Stuart Patrick and David Lefkovitz, Belleville council member Steve Rovell, Dover Alderman Michael Picciallo, Long Branch Mayor Adam Schneider, Belleville Mayor Ray Kimble, and Secaucus Mayor Michael Gonnelli and city council members James Clancy, Gary Jeffas and Susan Pirro.
Gonnelli took exception to the idea that towns were rewarded when Democratic elected officials endorsed Christie "I'm a little appalled by some of the mayors that are saying, 'Well we didn't endorse him and we didn't get anything. We endorsed him, and we didn't get anything." (Gonnelli should probably talk to Belleville's Kimble.)
Other endorsers remain in office, not having faced reelection yet:
All of the members of the city council of Harrison – where the $256 million PATH station was built — who endorsed Christie remain in office: Laurence Bennett, Jesus Huaranga, James Doran, and Anselmo Millan. Others are running (unopposed) for reelection Tuesday (see below).
Dwayne Warren, the embattled mayor of Orange, won election when organized labor backed him over incumbent mayor Eldridge Hawkins (a politician's name if ever there was one). Hawkins had evoked the wrath of organized labor when he backed Gov. Christie's pension reform measure. And so what did Warren do? He succumbs to pressure from Essex County Executive Joe DiVincenzo and endorses Christie. It's likely that Warren may face some of that same labor wrath come May 2016.
Scotch Plains Mayor Kevin Glover, Teaneck Council Member Mark Schwartz, and Secaucus council members Robert Constantino and William McKeever all remain in office.
Sandy Moscaritolo, the Mayor of River Edge, remains in that post. Moscaritolo serves with now-disgraced River Edge councilmember Tony Cappola, a Republican who also is running for the state Assembly in the once-competitive 38th district race. Moscaritolo took flak in the media recently for praising Republican Cappola, after it was revealed that Cappola had self-published a poorly written racist, homophobic and misogynist book, though his remarks could hardly be considered an "endorsement" of Cappola.
In the aftermath of the Bridgegate scandal, Michael Blunt, the Mayor of Chesilhurst told Buzzfeed "I still stand with Gov. Christie. You can hire people, you have good intentions and you think highly of these people, and people get fired every day. It's not just Gov. Christie, any organization or business where you're hiring people; people get fired because they do things they're not supposed to do. So I believe him in what he said about what happened. I still support him." Blunt had noted that he was not pressured to endorse Christie, saying "My endorsement is based on the things that he's done for my community and how he's handled himself in the state of New Jersey. There was no coercion." Earlier this month, Blunt was among the organizers of the Black Mayors Alliance for Social Justice, an organization that seeks to "ensure that candidates at every level are responsive to the needs and concerns of African Americans, Latinos, and the poor of every race." Christie recently made headlines when he alleged that President Obama encourages lawlessness by justifying the Black Lives Matter movement, and alleged that the movement calls for the murder of police officers.
Two Christie endorsers have actually gone on to be nominated by their party and win higher office:
Tana Raymond was Deputy Mayor of Garfield when she endorsed Christie in 2013. In 2014, she was elected the city's first female mayor.
Union City Commissioner Tilo Rivas was elected Hudson County Freeholder in 2014.
The political fortune of several Christie endorsers will be determined on Tuesday, though most endorsers are running unopposed – perhaps indicating that elected officials hailing from staunchly Democratic municipalities felt they had little to lost by endorsing Christie (and in these cases, it appears they were right):
Essex County Sheriff Armando Fontoura is the Essex's longest serving sheriff, and is likely to win his ninth term on Tuesday against longshot Republican hopeful Antonio Pires.
Jennifer Naughton, Mayor of Spring Lake is running unopposed Tuesday. Her running mates, Janice Venables and Bob Drasheff, both seeking reelection to Spring Lake Council, face Republicans John Fudge and Edwin Hale.
Four of the eight Harrison city council members who endorsed Christie are up for reelection this year: Victor Villalta, Carol Mandaglio, Michael Dolaghan, and Francisco Nascimento are all running unopposed.
Sea Bright Mayor Dina Long endorsed Christie as a Democrat but is running (unopposed) for re-election this year as an Independent after Monmouth County Democratic chairman Vin Gopal threatened to "restructure" the Democratic party in Sea Bright because of Long's defection to Christie.
Dover Mayor James P. Dodd narrowly beat out a primary challenge and is now running unopposed as is Dover aldermen James Visioli, who also endorsed Christie.
In Palmyra, Democratic incumbent Karen Scheffler faces Republican Councilwoman Michelle Arnold in a competitive election.
Brigid Callahan Harrison, Ph.D. is Professor of Political Science and Law at Montclair State University, where she teaches courses in American Government. A frequent commentator on state and national politics, she is the author of five books on American politics, and serves as president of the New Jersey Political Science Association. Like her on Facebook at Brigid Callahan Harrison. Follow her on Twitter @BriCalHar