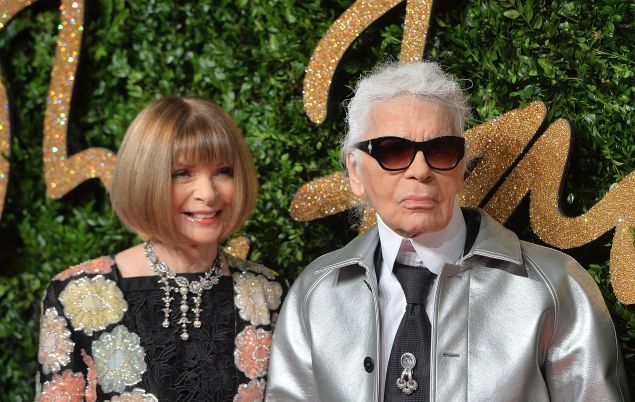 Last night, a who's who of the British fashion world assembled at the London Coliseum for the 2015 British Fashion Awards. Attendees in the (obviously) well-dressed crowd included David and Victoria Beckham, Liv Tyler, Salma Hayek Pinault and Topshop's Sir Philip Green. The actual winners of the evening were equally as impressive.
While Americans might not be particularly familiar with this red carpeted evening, just consider it a UK version of the tony CFDA Awards, just with much more delightful accents. This year there were 45 nominees and 16 winners, although one of the winners was absent: Mr. Tom Ford. Luckily, his close friend Lady Gaga was on hand to gracefully accept the Swarovski-designed statue from presenter and model extraordinaire Lucky Blue Smith.
Despite Mr. Ford's absence, Karl Lagerfeld was on had to scoop up his Outstanding Achievement accolade while Gucci's Alessandro Michele was awarded with the International Designer Award. Here, take a look at all the winners and their equally impressive presenters, decked out to the nines.