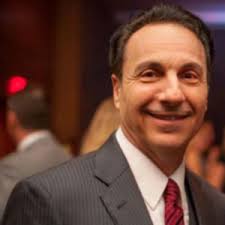 Elected officials from throughout Hudson County were well represented at a Tuesday event for Freeholder Anthony Romano. The event was attended by the likes of Jersey City Mayor Steven Fulop, West New York Mayor Felix Roque, Weehawken Mayor Rich Turner, Bayonne Mayor Jimmy Davis, Hudson County Sheriff Frank Schillari and Freeholder Anthony Vainieri. Mike Soliman (Political Director to U.S. Senator Bob Menendez) and North Hudson political operative Joey Muniz were also in attendance.
"I was very humbled and honored by the turnout both from elected officials and supporters," Romano told PolitickerNJ.
While the purpose of the event—which was held at Hoboken's Cadillac Cantina—was a fundraiser, one source said it might point to something more: a Hoboken mayoral run for Romano in 2017.
That source's conclusion was only compounded by the absence of Hoboken Mayor Dawn Zimmer from Romano's event.
When Romano was pursuing reelection to his freeholder seat in 2014, Zimmer and the Hudson County Democratic Organization (HCDO) dropped him from the line and instead supported Hoboken attorney Phil Cohen. Despite that drop, Romano was able to come away the winner, proving his vote-getting ability.
When asked if he would consider a mayoral run, Romano would not say decisively if he had considered it for 2017.
"It is kind of early but am I considering? It is always in my thoughts," he said. "I will obviously see what the future brings. It is a little to early to make any formal commitments."
Despite seemingly strong alliances, Romano might have a tough time tackling Zimmer if he does decide to run and she were to pursue reelection. This November election, her slate won big in Hoboken, putting Zimmer allies in seven of the nine seats on the Hoboken City Council. Zimmer has yet to declare that she will be pursuing reelection in 2017 (and some say she may not). If both Zimmer and Romano decided to go for the spot, support in both camps shows a possible struggle for who may get the HCDO endorsement.
Another factor that may make a mayoral run by Romano all the more likely is that he will not have to leave his freeholder seat in order to run for mayor so there would be little risk in taking the plunge.
The presence of Jersey City Mayor Steve Fulop—a likely gubernatorial candidate in 2017—demonstrates that Romano might be attempting to align himself with Fulop, something that could provide a boost to voter numbers during the 2017 mayoral race in Hoboken. If Romano were to be affiliated with the eventual Democratic nominee for governor, it could help him against a candidate that did not have as significant an affiliation.
"Mayor Fulop is my friend and I was very honored to have him there," said Romano. The freeholder said that he would also "definitely consider supporting" Fulop in a gubernatorial run but that he would need to see which candidate the HCDO and Assembly Speaker Vincent Prieto were supporting before making a final decision.
While the event was not officially tied to a mayoral run by Romano, it did show his significant reach in the county and can potentially serve as a litmus test by which he will gauge his support.