"What we want is humans orbiting Mars in 2033, probably landing on Phobos, which is a moon of Mars, and the word landing is kind of an approximation because there's so little gravity, so it's kind of lassoing the moon of Mars, and then we want a mission to Europa, which is the moon of Jupiter, which has twice as much sea water as the Earth," Bill Nye, the world-renowned "Science Guy" said this morning at Nick Graham's headquarters overlooking Bryant Park. "It's very reasonable that if you have sea water for 4 1/2 billion years, maybe there's something alive! As I say, 100 years from now, people will know whether there was, or is, life on Mars. Well, I want to find out now."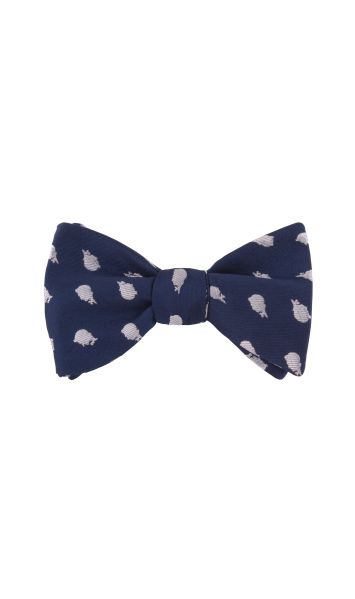 In addition to discovering extraterrestrial life, Mr. Nye had also found time to release a capsule collection of 12 bow ties for menswear designer Nick Graham in conjunction with the release of his climate change novel, Unstoppable. "I've wanted to have a line of bow ties for years," Mr. Nye said. "I own hundreds of ties. They accumulate. So I showed him about two dozen ties that I really liked, and we picked a dozen to launch." The designer and the scientists had a chance meeting backstage at Bill Cox's British science-comedy hybrid show, "The Infinite Monkey Cage," and became fast friends. 
Mr. Nye is a surprisingly stylish man with a few hidden style tricks. He adds satin to the cuff of his trousers to give them a bit of weight, and prefers a longer sock to ensure his skin does not show when he crosses his legs. His bow tie collection numbers in the vicinity of 400 he estimates, but it's for practical reasons. "The reason scientists started wearing bow ties is because when you lean over, it does't slip into the soup or flip into the flask or the beaker," he explained. "Now it's just how we roll." 
Among Mr. Nye's designs in his collection are a silhouette of his own head head, and the logo of the Planetary Society, of which he is CEO. In addition to the requisite men's shops, ll 12 designs are slated to be sold in museums and science stores. However, one design iteration did not make the cut. "He's probably the most visible bow tie wearer in the world, so it was so much fun, but sometimes I couldn't even understand what he was talking about," Mr. Graham said of designing with Mr. Nye. "He was trying to do something at the molecular level. I was thinking, 'I'm not sure we can make things that small.' He had something to do with the Mars Rover, and a piece that he put on it, so Bill said, 'Can we put the piece of the Mars Rover in the bow tie?' And I said, 'No one will know what that is!'" It turns out the piece was a drab looking metal sun dial called the Photometric Calibration Target, or "cal target" as Mr. Nye said with nonchalance.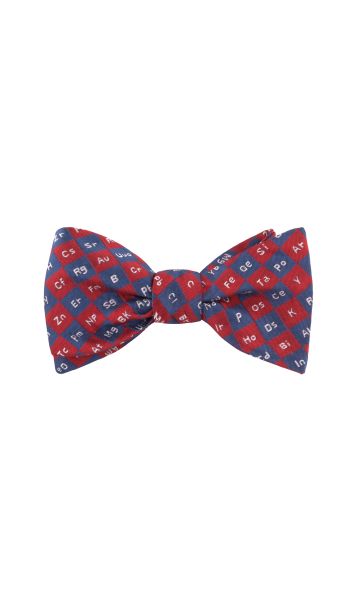 One accessory he will never be caught wearing is a clip-on bow tie. "I'll just say it's not for me," he said with obvious restraint. "Bond, James Bond wears a real bow tie. Can you just imagine if I ran around with a clip-on bow tie? It would be career-ending! There's a joy in the craftsmanship of tying a tie. I feel like I'm getting crisp for the day when I tie one on."