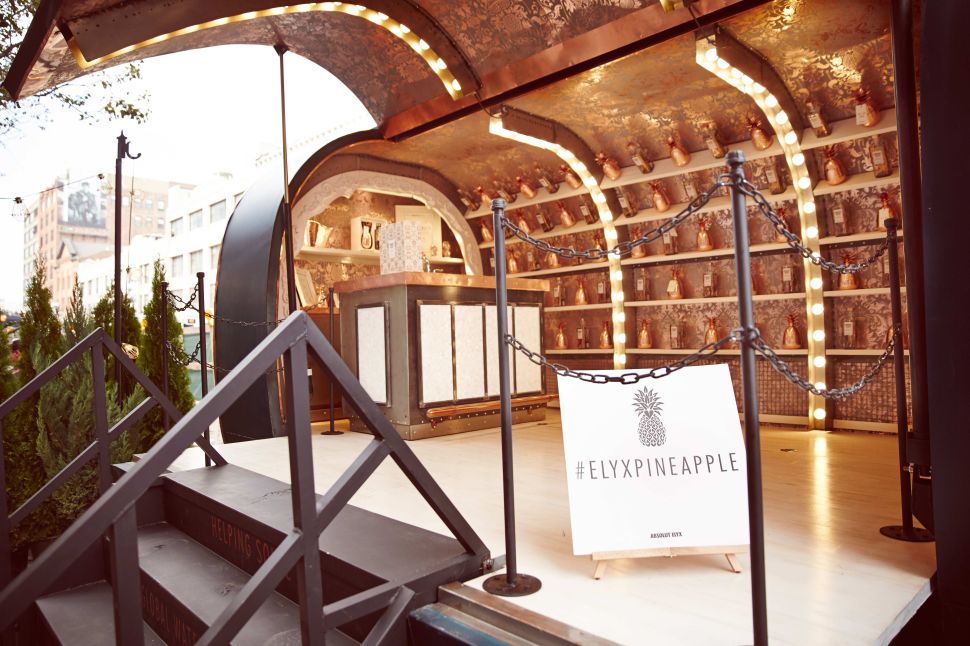 We may have traveled to great lengths to see the origins of Absolut Elyx in Sweden, but now the spirit is coming to us. This past weekend, the brand made the first of three pitstops in the Meatpacking District on the corner of Ninth Ave and 14th Street, where a vintage trailer has been jazzed up to reflect the undeniably Elyx aesthetic replete with copper bits and bobs.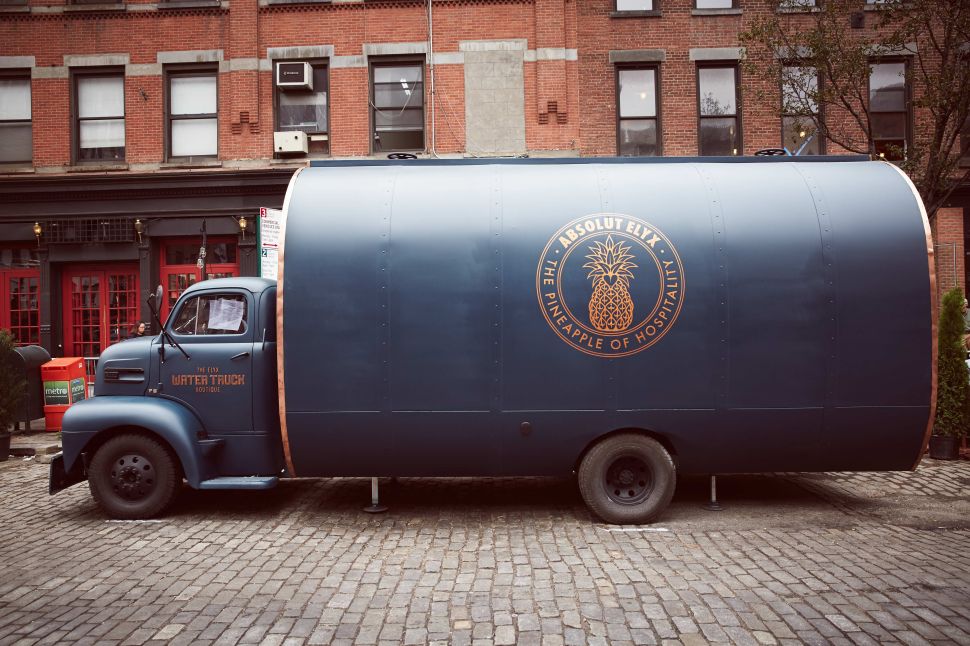 The mini pop-up will also offer the coveted copper pineapple cocktail carafe, the top of which comes off and serves as a stem of your drink, with all proceeds benefitting Water For People. After Manhattan, the trailer will then carry on Los Angeles from November 19 to the November 21, and back across the country to Miami to celebrate Art Basel from December 3 to the December 5.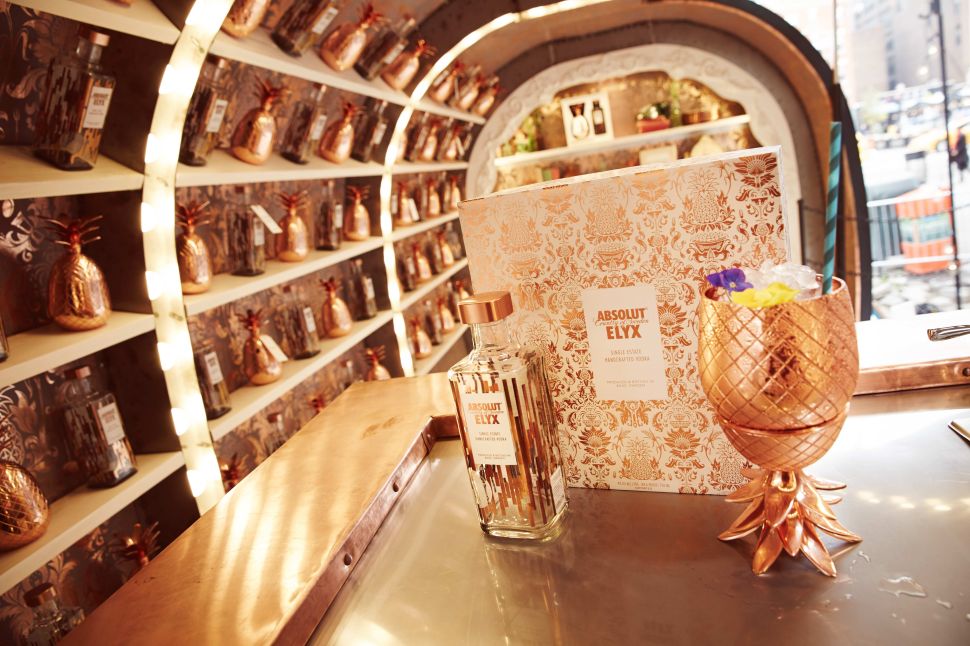 If you are not able to pay the trailer a visit, the copper pineapples will be available online in a limited edition gift box set paired with a 750 ml bottle of Absolut Elyx for a cool $119.99. Let the holiday shopping commence.