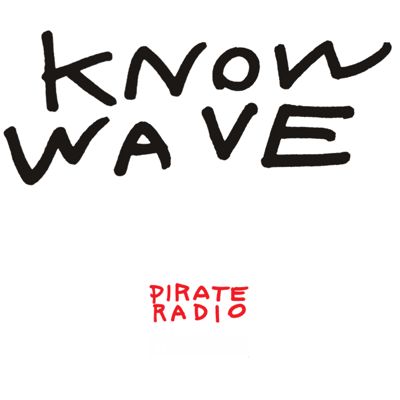 FRIDAY DECEMBER 18
Party: Know Wave Holiday Party at Good Work Gallery
Renegade radio station Know Wave is throwing an outrageous holiday party in conjunction with Moran Bondaroff and the Santos Party House. The event will feature new black light wall pieces by Scott Goodman, performances curated by Sara Blazej, and a boatload of DJs. Bring your glowsticks but leave your inhibitions at home.
Good Work Gallery, 96 Lafayette St., New York, 11:00 p.m. – 4:00 a.m., free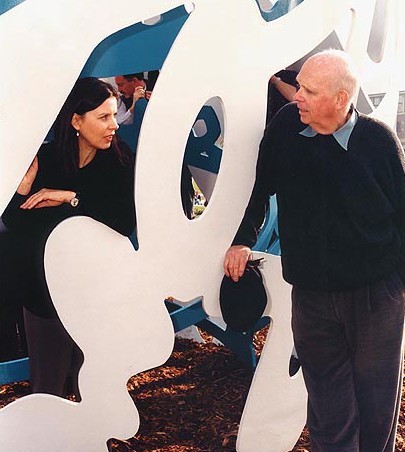 Book Signing: Claus Oldenburg at 192 Books
Claes is in the haus, and he will be signing his new book, "Things Around the House", a handsome tome that commemorates his current exhibition (in tandem with wife Coosje van Bruggen) at the Paula Cooper gallery in Chelsea. The show incorporates 100 unseen works from the house and studio where Claus and Coosje have lived since 1971. There's no doubt the show is grist for a sterling artist's book and a fantastic Xmas present to boot, so don't sleep on it. Buy the book. Get the sig.
192 Books, 192 Tenth Avenue, 5:00 – 6:00 p.m.
Opening: Siera Hyte "Me and the King" at Queer Thoughts
San Diego-based artist Siera Hyte brings her quixotic objects to newbie gallery QT. Keep an eye on this rising star, who has previously exhibited at Essex Street in NYC and Ellis King in Dublin, Ireland. There could also be beverages.
Queer Thoughts, 373 Broadway room C9, New York, 6:00 – 8:00 p.m.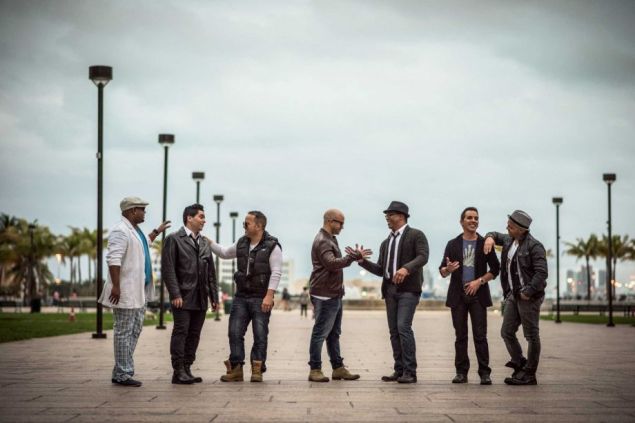 Performance: Tiempo Libre at the Met
The Cuban-born, Miami-based band Tiempo Libre will totally freak you with their blend of R & B, pop, jazz, and Cuban music. There will be guest appearances of course, and I'm sure there will be some light Met-flavored snacks and/or beverages. Look suave and come prepared to dance your ass off.
The Metropolitan Museum of Art, 1000 Fifth Ave. 7:00 – 8:30 p.m., Tickets: $65
SUNDAY DECEMBER 19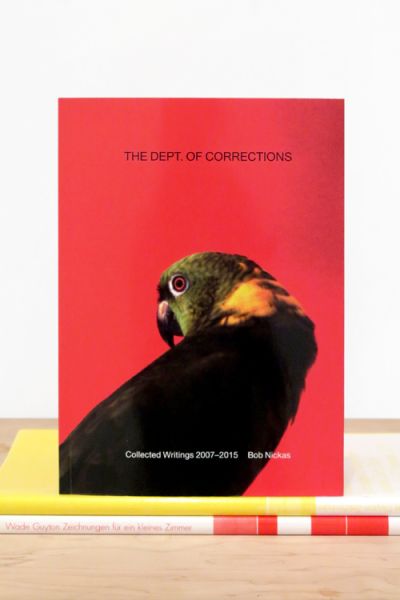 Sale: Book Market at Karma
Do you still need holiday gifts for all of your pasty faced, hoity toity, art friends? This book fair will have great items for everyone from your obscenely wealthy and overly-tanned uncle that lives in Tribeca to your skinny, noise band-singer nephew who just moved to Bed Stuy. Participants include BOOK MARKET, 6 Decades, Boo-Hooray, Hassla, Harper's Books, Karma (duh), Primary Information, Printed Matter, and RATSTAR.
KARMA, 39 Great Jones St., New York, 11:00 a.m. – 8:00 p.m.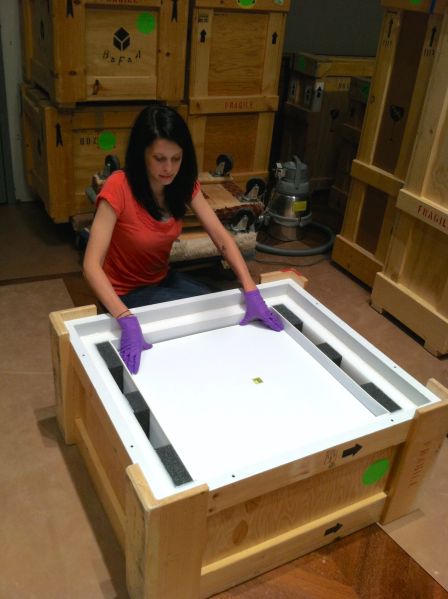 Talk: Art Handling 101 at CUE Art Foundation
Hey Jackass: tired of breaking all they art you buy? The CUE and artist Alex Branch will help you learn how to professionally pack artworks for safe shipping, as well as teach you how to properly install artworks. You'll also learn things like "Don't rest your coffee mug on the Franz West, IDIOT."
CUE Art Foundation, 137 W 25th Street, New York, 3:00 – 5:00 p.m. Free, RSVP required
Talk: The Artist's View: Alexis Rockman at the Parrish Art Museum
Enjoying this freakish 60 degree Christmas weather? If climate change is on your mind, maybe head out east to hear master realist painter Alexis Rockman discuss his environmentally-concerned work with Parrish Director Terrie Sultan, then check out his show at the space titled "East End Field Drawings." Space is very limited so reservations are strongly encouraged.
Parrish Art Museum, 279 Montauk Highway, Hamptons, 2:00 p.m., Tickets: $10, Free for Members, Children, and Students, space is limited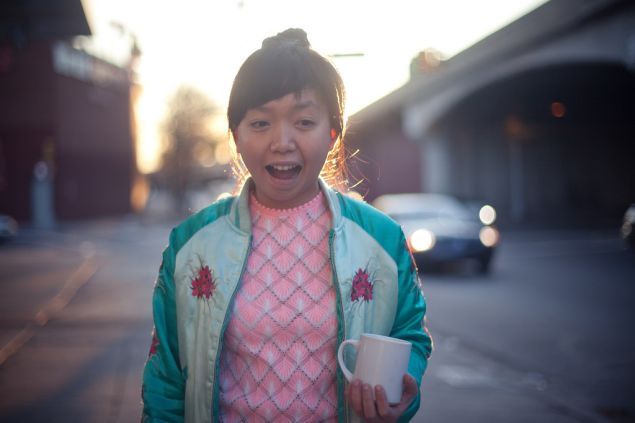 Party: Thu Tran and EyeBodega (DJ) at Electric Objects Showroom
'Tis the season for DJs! There will be some spinning at E.O.S. along with tasty libations, a brand new holiday themed collection from foodist Thu Tran, and a showing of funky holiday images from the E.O. community. So come by and get "lit".
Electric Objects Showroom, 72 Spring Street, New York, 7:00 – 9:00 p.m. Free
SUNDAY DECEMBER 20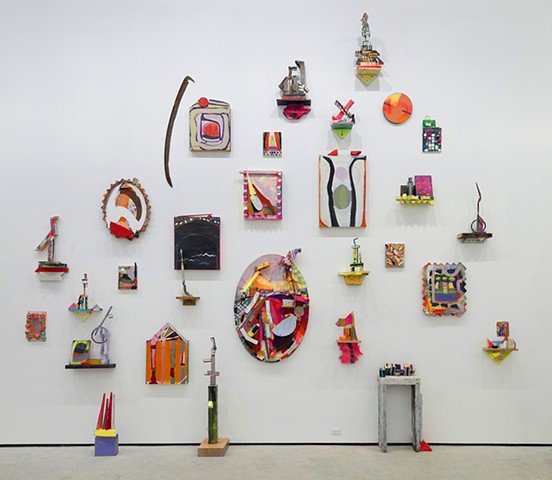 Opening: "I Can't Wait To Get Off Work" at Bannerette
Here's a gallery that's sort of new to the Brooklyn map, but they've put together a nice mix of veteran and younger artists with a little help from another artist (and now curator) Austin Eddy. Frankly I can't wait to get off work… so that I can go see this show! Artists include Ivin Ballen, Nathan Carter, Howard Fonda, Jess Fuller, Gregory Kalliche, Emily Noelle Lambert, William J O'Brien, and Matt Phillips.
Bannerette, 52 Tompkins Avenue, Brooklyn, 6:00 – 9:00 p.m.
Opening: "Order" at Essex Street
Wow, another really interesting mix of artists. This time, it's a show in the Lower East Side. Lots of "ballers" here, including Romare Bearden, Melvin Edwards, K.r.m. Mooney, Christina Ramberg, and Richard Rezac. The theme is pretty much what you'd think, but whatever, great art is great art.
Essex Street, 114 Eldridge Street, New York, 6:00 – 8:00 p.m.
Talk: Wardell Milan with Alvin Hall and Lauren Haynes
This should be a provocative talk from artist Wardell Milan, celebrating his first monograph with the museum. It's also part of the museum's "Studio Salon series," presented in conjunction with their exhibition "Black: Color, Material, Concept," a show exploring the ways that modern and contemporary artists of African descent consider the possibilities of "black" through their choice of media, their imagery and the ideas they bring to their work. Alvin Hall and Associate Curator Lauren Haynes will discuss Milan's 10-year history with the museum dating back to the now-famous 2005 exhibition, Freestyle, in which he was included. We're psyched.
The Studio Museum in Harlem, 144 W 125th Street, New York, 6:30 – 9:00 p.m., Free with Museum admission (suggested donation of $7 for adults and $3 for students and seniors), seating is first come-first serve