MONDAY, DECEMBER 21
Party: "Vodka Latke Hanukkah Soiree" at the Jewish Museum
Hanukkah may be over, but the Jewish Museum is keeping the spirit alive with a vodka and latke party presented by the Jewish Museum Young Patrons and the Hillel Young Alumni Network. A party for young professionals, the festive event features a DJ set by Xavier Auza, an open vodka and wine bar, latkes and other tasty noshes and treats, and guided tours of the museum's acclaimed "Unorthodox" exhibition, which presents some 200 works by 50 non-conformist artists.
The Jewish Museum, 1109 5th Avenue, New York, 6:30-9:30 p.m., $36-$216
Performance: "Holiday Concert" at the Guggenheim Museum
Part of the performing arts series "Works & Process," the Vox Vocal Ensemble—led by its founder and former New York City Opera Artistic Director George Steel—performs traditional and contemporary music. An annual holiday event, the concert is performed on various levels of the museum's rotunda, where audience members can look at the art on view while they listen or sing along. This year, the museum has two outstanding shows to see, "Alberto Burri: The Trauma of Painting," which fills the ramp galleries with abstractions, and "Photo-Poetics: An Anthology," a show exploring new developments in contemporary photography.
Solomon R. Guggenheim Museum, 1071 Fifth Avenue, New York, 7 p.m., $10-$40
TUESDAY, DECEMBER 22
Performance: "Wrapping Room" at Shoot The Lobster
In conjunction with the gallery's 2015 Holiday Bazaar, artists Aura Rosenberg and Cara Benedetto are wrapping gifts bought at the bazaar or ones that you bring to the event. Items on sale include Ms. Rosenberg's Santa Orgasm Poster, Bozidar Brazda's Embroidered Masky Hat, Liz Craft's Nose Pendant, and Ryan Foerster's Val Kilmer zine. The twist to the wrapping event is that the wrapping paper, created by the artists, features pornographic imagery—adding a bit of ho, ho, ho to the holidays!
Shoot The Lobster, 138 Eldridge Street, New York, 6-8 p.m.
WEDNESDAY, DECEMBER 23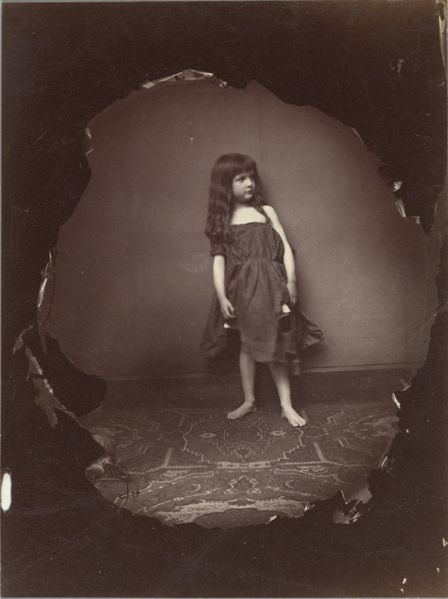 Performance: "The Little Match Girl Passion" at the Metropolitan Museum of Art
The Grammy-nominated Choir of Trinity Wall Street brings David Lang's Pulitzer Prize–winning choral parable "The Little Match Girl Passion" to the Met's Grace Rainey Rogers Auditorium. Based on the Hans Christian Andersen story The Little Match Girl, the composition is influenced by Johann Sebastian Bach's St. Matthew Passion. The program also features a performance of Benjamin Britten's celebrated choral piece A Ceremony of Carols, scored for three-part treble chorus, solo voices, and harp.
The Metropolitan Museum of Art, 1000 Fifth Avenue, New York, 7 p.m., $65
THURSDAY, DECEMBER 24
Performance: "Jonah Groeneboer: Double Mouth Feedback" at MoMA PS1
Initially created during a residency at Recess, an experimental art space in Soho, Double Mouth Feedback is a multi-channel vocal composition by New York-based artist Jonah Groeneboer, with electronic composer Bruno Coviello. According to the MoMA PS1 website, the recordings were "created in response to a series of prompts asking the participants to manifest their experience of gender through vocal sound." The trans and gender queer participants who added their voices to the composition include interdisciplinary artist Jeanine Oleson, Malik Gaines, a member of the L.A. performance collective My Barbarian, performance artist Nath Ann Carrera and artist and Lady Gaga shoe designer Raul De Nieves, among others.
MoMA PS1, 22-25 Jackson Avenue, Long Island City, 12-6 p.m., free with museum admission
SUNDAY, DECEMBER 27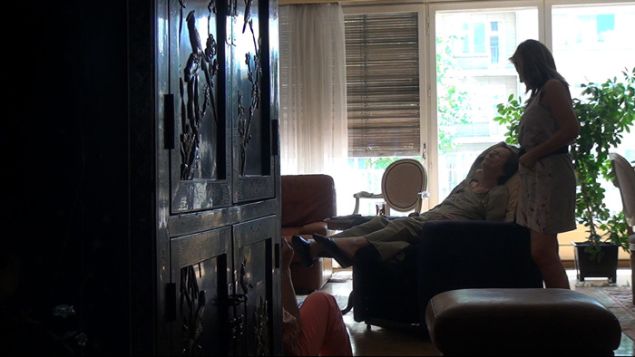 Screening: "Chantal Akerman's No Home Movie" at the Museum of Modern Art
Movie director and installation artist Chantal Akerman's final film, which she shot herself with hand held and stationary cameras, is a meditative view of her mother's life in her Brussels apartment. Through beautifully set up shots we see her mother, an 86-year-old Holocaust survivor, going about her daily life and engaging in conversation with Ms. Akerman, other women in the family and a nursing aid. Mother and daughter talk intimately about the past in the kitchen over meals and on Skype when Ms. Akerman is traveling. Over time, the mother weakens until her presence in the empty apartment is no more—a feeling of loss that's heightened by shots of a desert landscape filmed at length through the window of a moving car. This one-time screening at MoMA is part of the series "The Contenders 2015," which singles out new films that the curators believe will have a lasting impact on the cinematic art form. Ms. Akerman committed suicide earlier this year.
MoMA, 11 West 53 Street, New York, 5 p.m., $12
MONDAY, DECEMBER 28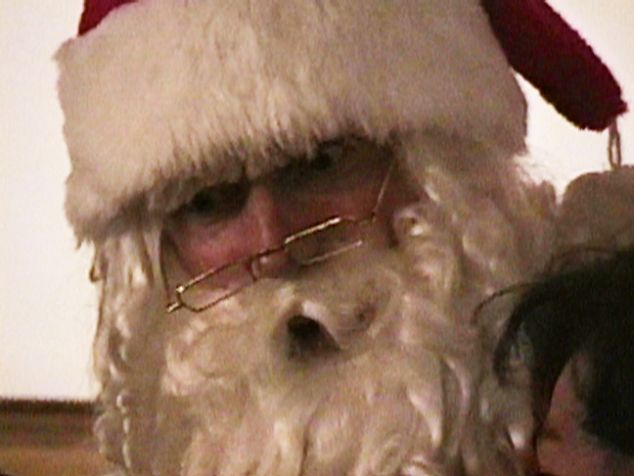 Screening: "Jonas Mekas: 365 Day Project – Part 12 December" at Microscope Gallery
During the year 2007, legendary filmmaker Jonas Mekas made a short video every day documenting his life. Over the course of this year, Microscope Gallery has screened his "365 Day Project" a month at a time. "December" features Ben Vautier commenting on his early Fluxus performances, the opening of the New Museum in New York, a jam session with Harmony Korine and friends and Christmas in Hollywood with Arnold Schwarzenegger as Santa. Midway through the screening, there will be a pizza break and Prosecco toast to the 92-year-old artist, who will be in attendance.
Microscope Gallery, 1329 Willoughby Avenue, Brooklyn, 7 p.m., $7
THURSDAY, DECEMBER 31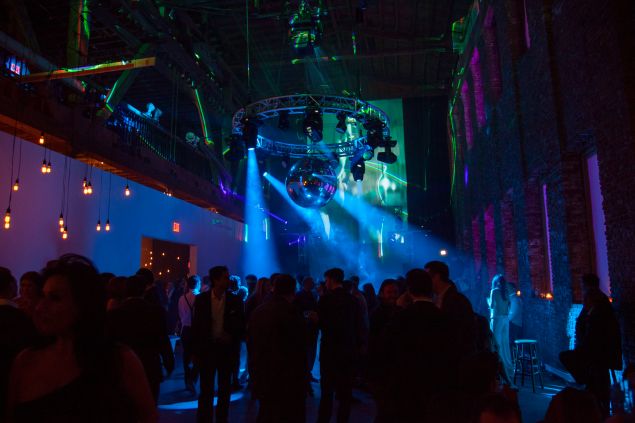 Party: "NYE at Pioneer Works" at Pioneer Works
A full seven hours of fun, "New Years Eve at Pioneer Works" features the art space's Curatorial Advisor Joey Frank as Master of Ceremonies; an art performance by Derrick Adams, a standout from the recent Performa Biennial; and London-born, Brooklyn-based singer Hannah Lucia's first New York gallery show. There are DJ sets by Aku and Holy Ghost!; a live performance by Teachers, who have collaborated with Kanye West; and complimentary food and drinks from local food trucks and breweries, along with a selection of wine and cocktails. A great way to bring in the New Year!
Pioneer Works, 159 Pioneer Street, Brooklyn, 8 p.m.-3 a.m., $106-$159
Performance: "Matana Roberts Presents: Red, White and Blue(s), A Sound Quilt of Sorts Featuring Her New Year's Eve Back Room 12tet" at the Whitney Museum of American Art
As part of the exhibition "i call america," Chicago-born, New York-based musician and sound experimentalist Matana Roberts has been improvising on the saxophone in the museum's theater and galleries while interacting with the workers, art and visitors over the past year. For this special NYE performance, Ms. Roberts premieres a score that she composed in response to the inaugural exhibition "America is Hard to See," and that's inspired by the life and work of Archibald Motley, whose show is currently on view. Her 12-piece ensemble includes Mary Halvorson on guitar and Me'Shell NdegéOcello on bass, while the performance is followed by the Global South inspired sounds of DJ Rupture, who has collaborated with Norah Jones.
Whitney Museum of American Art, 99 Gansevoort Street, New York, 9 p.m.-1 a.m., $50
FRIDAY, JANUARY 1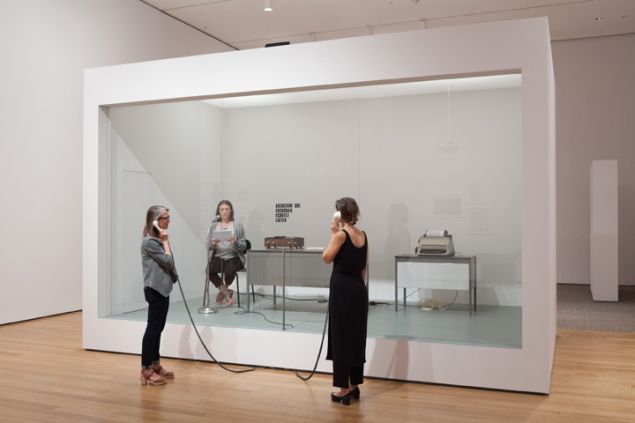 Performance: "Office of Information about the Vietnam War at Three Levels: The Visual Image, Text and Audio" at the Museum of Modern Art
As part of the show "Transmissions: Art in Eastern Europe and Latin America, 1960–1980," David Lamelas' installation features a performer reading news about the Vietnam War in Italian, French, Spanish, and English. Originally presented at the Finnish Pavilion of the 1968 Venice Biennale, the "Office of Information" broadcast news in real time, while it was happening. The archival news and informational services for this re-incarnation of the installation have been provided by ANSA, an Italian news agency. Ironically, here's a chance to start the New Year by going back in time.
MoMA, 11 West 53 Street, New York, 12-2 p.m, free with museum admission