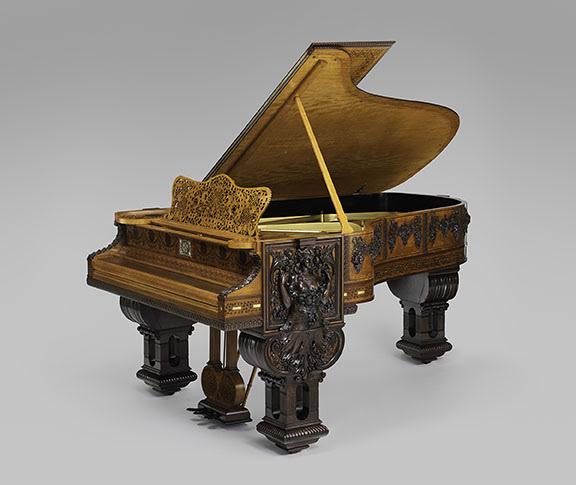 TUESDAY, DECEMBER 15
Opening: "Artistic Furniture of the Gilded Age" at the Metropolitan Museum of Art
Shining a light on the little known furnishings by 19th century American master craftsman George A. Schastey and his chief New York competitors the Herter Brothers, this sumptuous show features the Worsham-Rockefeller Dressing Room, which dates to the 1880s and was donated to the museum in 1937, and pieces from the William H. Vanderbilt House, which was completed in 1882. Other highlights in the exhibition include a magnificent pair of leaded-glass windows by celebrated stained-glass artist John La Farge and a marvelous art case piano by Mr. Schastey, made in collaboration with Steinway & Sons.
The Metropolitan Museum of Art, 1000 Fifth Avenue, New York, 10 a.m.-5:30 p.m., free with museum admission
Launch Party: "NYC Art Handlers Calendar 2016 Launch" at Field Projects
Riffing on the famous FDNY Firefighters Calendar of Heroes, the NYC Art Handlers Calendar features 17 sexy fine art handlers from the Tri-State area. Working at a variety of NYC institutions, galleries, art trucking companies, universities and artist studios, this talented team suggests you "snap on your nitrile gloves and remember to lift with your legs" when picking up a copy of the calendar. Come for the party and take home a signed edition of the special 13-month datebook. A majority of the proceeds is promised to charity, specifically the Bowery Mission in New York and the Fund for Lamjung (Nepal Earthquake Relief).
Field Projects, 526 West 26 Street, New York, 6-9 p.m.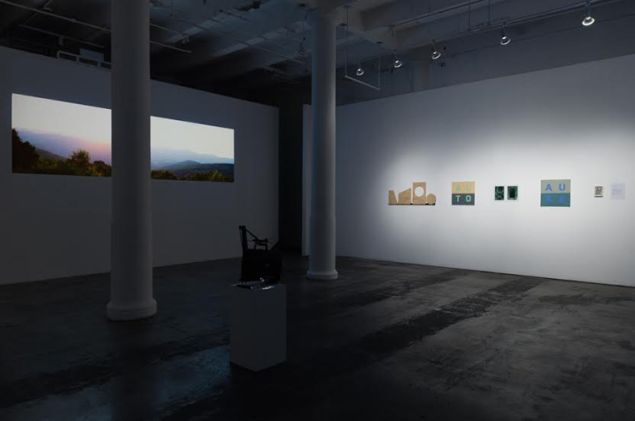 Talk: "Anton Ginzburg in Conversation with David Ross" at Fridman Gallery
In conjunction with his current solo show Hybrid Gaze, Anton Ginzburg sits down with David Ross, chair of the MFA program in Art Practice at the School of Visual Arts and former director of the Whitney Museum of American Art, to discuss his interdisciplinary practice. Mixing new technology with art historical subject matter, Mr. Ginzburg presents a two-channel video installation that captures aerial views of the Hudson River Valley with a pair of drones that also observe one another in the process of filming, along with other site-specific videos and hybrid works that deal with issues of language and mapping.
Fridman Gallery, 287 Spring Street, New York, 7 p.m.
WEDNESDAY, DECEMBER 16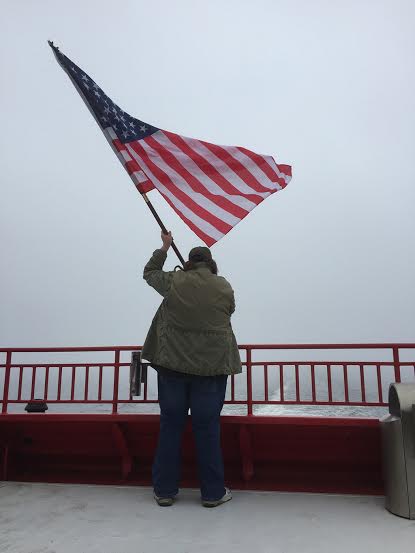 Screening and Talk: "Where to Invade Next and Q&A with Michael Moore" at the Brooklyn Academy of Music
The creator of the 2002 Academy Award-winning film Bowling for Columbine and the Palme d'Or-winning Fahrenheit 9/11, Michael Moore returns with a satire that looks at the lives of ordinary European citizens in relationship to their counterparts in the United States. The film begins with a fictional meeting at the Pentagon between Mr. Moore and the Joint Chiefs of Staff in which the filmmaker tells the military leaders that he will now do the invading for America. Invading our Caucasian allies, Mr. Moore has three rules: (1) don't shoot anybody; (2) don't take any oil; and (3) bring something back home that we can use. The resulting documentary is full of surprises—even for its maker. A Q&A with Mr. Moore follows the special preview screening.
BAM, 651 Fulton Street, Brooklyn, 7:30 p.m., $20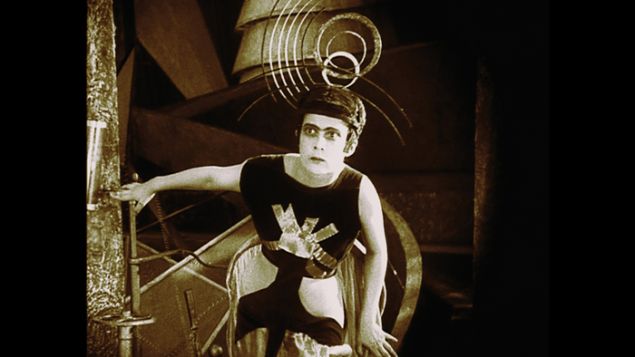 Screening and Talk: "Dreams Rewired" at Film Forum
A dynamic montage of archival film footage envisioning the future that was culled from some 200 movies made between the 1880s and 1930s, Dreams Rewired anticipates our current age of mass communication when we were still stuck in a black-and-white era. Nicely narrated by Tilda Swinton, the documentary draws upon scientific, dramatic, educational, erotic, experimental and political films of the time—revealing how far-fetched ideas led to inventions that opened the doors to other fantasies that have since become realities, right through to today's digital age. Co-director Martin Reinhart will be on hand at the screening to discuss the making of the movie.
Film Forum, 209 West Houston Street, New York, 7:15 p.m., $13
THURSDAY, DECEMBER 17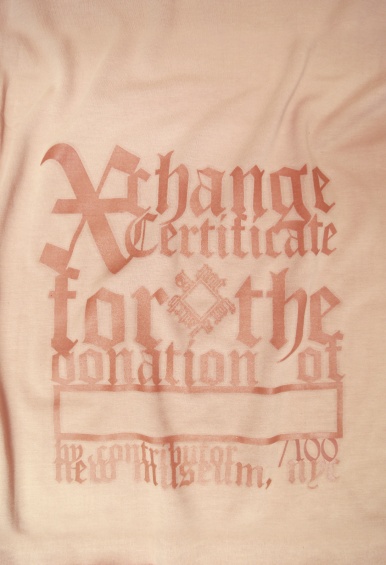 Swap Event: "Pia Camil: A Pot for a Latch Exchange Day" at the New Museum
In conjunction with her upcoming New Museum show, Pia Camil will be swapping her limited-edition sweatshirt (available in an edition of one hundred and created by the artist in collaboration with Mexican street-wear designer Lorena Vega) for specific items of personal value. According to the New Museum's website, "The monetary value of these items is insignificant; their value lies instead in their richness of meaning and in the new life that they acquire on the grid within the Lobby Gallery." On select days between February and April 2016, new participants' objects will be exchanged for those items that are installed in the grid on that particular day—creating a rotating, store-like display.
New Museum, 235 Bowery, New York, 5-9 p.m.
Opening: "How Many Miles to Babylon: Recent Paintings from Los Angeles and New York" at C24 Gallery
Moving to a 5,000 square-foot space in the heart of the Chelsea Arts District, C24 Gallery inaugurates its new, two-story gallery with a group show organized by Los Angeles based critic and curator Peter Frank. Featuring eight painters—four from L.A. and four from New York—the exhibition runs the gamut of current artistic styles, from Heather Gwen Martin's 2015 abstraction of figurative forms, titled Cousins, to the hyper-realism of Marc Dennis' art historical pastiche Ironman, Captain America and a Russian Mobster Walk Into a Bar, which humorously constructs a new scenario for these three characters and Edouard Manet's famous painting A Bar at the Folies-Bergère.
C24 Gallery, 560 West 24 Street, New York, 6-8 p.m.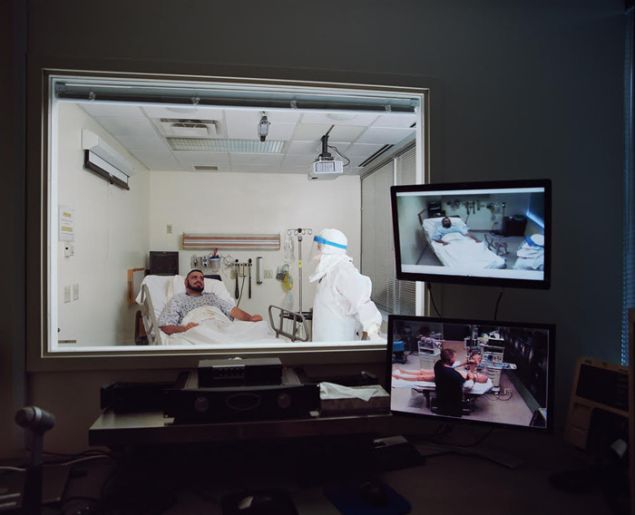 Opening: "Corinne May Botz: Bedside Manner" at Benrubi Gallery
Blurring the line between fact and fiction, Brooklyn-based photographer Corinne May Botz photographed actors engaged in medical simulations through two-way mirrors at a hospital. Hired to help train medical students in their development of diagnostic and relational skills, the actors portrayed "standardized patients." Through the lens of the camera they look like a real person receiving treatment—were it not for the visible frames of the two-way mirrors, which adds a kind of puppy in a store window feel to Ms. Botz' surreal and unsettling pictures.
Benrubi Gallery, 521 West 26 Street, New York, 6-8 p.m.
Talk: "Sandra Phillips: How the US Discovered Japanese Photography" at Japan Society
In conjunction with Japan Society's exhibition "For a New World to Come: Experiments in Japanese Art and Photography, 1968-1979," San Francisco Museum of Modern Art Senior Curator of Photography Sandra Phillips discusses the history of the reception of modern Japanese photography in the United States. Beginning with Japanese-American photographer Yasuhiro Ishimoto's organizational involvement with New York's Museum of Modern Art's seminal 1955 exhibition "The Family of Man" and MoMA's following "New Japanese Photography" show in 1974, Ms. Phillips traces a path that led to her 1999 "Daido Moriyama: Stray Dog" exhibition at SFMOMA and this current Japan Society show. A cocktail reception follows.
Japan Society, 333 East 47 Street, New York, 6:30 p.m., $20
Closing: Todd Kelly Closing Reception & Holiday Party
Join the gallery for a closing reception for the exhibition Todd Kelly: Jolly Liar while raising a glass. The 46 paintings in the show take Jean-Baptiste-Simeon Chardin 's 1763 canvas Still life with Brioche as a point of departure, with Mr. Kelly deconstructing the masterpiece in a variety of painterly styles and then making five different groupings of the synthesized works on five gallery walls. The resulting arrangements become still lives in their own right.
Asya Geisberg Gallery, 537B West 23 Street, New York, 6-8 p.m.
Opening: "Marvin E. Newman: Sequentially Sought" at Howard Greenberg Gallery
A street photographer who later made a living doing magazine work, Marvin E. Newman studied with Harry Callahan and Aaron Siskind at the Institute of Design in Chicago in the late-1940s and early-'50s. This show surveys several sequential series of images that Mr. Newman made in Chicago and New York during that time. Standouts include his color prints of people congregating on the boardwalk in Brooklyn in winter and black-and-white pictures of men lying on park benches in summer. In addition, the gallery is screening Mr. Newman's 1951 documentary film The Church on Maxwell Street (made in collaboration with the aforementioned Yasuhiro Ishimoto) about an African-American community in Chicago.
Howard Greenberg Gallery, 41 East 57 Street, New York, 6-8 p.m.