Much like Black Friday and Cyber Monday enticed shoppers with their limited time, one-day only offers, pop-up shops provide a similar rush of excitement and novelty for New Yorkers this season. While some pop-ups give you less than a week's time to indulge in trendy jewelry pieces or find the perfect house-warming gift, others are offering up their goods through the New Year, providing more time to shop after the always hectic holidays. From clothes and jewelry to houseware and decor, here are 12 of the most highly anticipated pop-up shops across the city.
Jewelry
Unveiling her first pop-up shop, Alison Chemla, the designer behind Alison Lou, showcases the brand's classic and colorful jewelry in downtown Manhattan. The shop offers a cheeky selection of designs, from the emoji-inspired High Five Necklace in yellow gold to the "Jackie" Strong Arm Necklace. To commemorate people who have fought and are currently fighting cancer, 50 percent of the Arm Necklace's proceeds will be donated to a leading institute for cancer research.
When: November 27 – February 14, 2016
Where: 107 Mercer Street, Soho
Anmaré
The new jewelry brand (which launched this fall) is celebrating the holiday season with a two-day trunk show in Soho. Created in New York by three sisters, the brand is defined by vintage fashion as well as items collected from galleries and museums from across the globe. With a variety of rings, earrings and bracelets, Anmaré offers lustworthy stones such as emerald, turquoise and sapphire.
When: December 8 – 10
Where: 114 Mercer Street, Soho
Dannijo
This month-long shop brings vintage to life. Titled "Conversation Pieces," Dannijo curated a selection of jewelry with its consumers in mind, aiming to please shoppers who are looking for distinct pieces that will spark conversation. The space includes meaningful artwork and first edition novels to please even the most intellectual shoppers. Fusing vintage jewelry with cultural artifacts, Dannijo's pop-up makes shopping a social event.
When: November 20 – December 31 (Friday, Saturday and Sunday; 11  a.m. – 7 p.m.)
Where: 68 Gansevoort Street, West Village
Clothing
With an international collection of brands, Tictail Market invites its shoppers to diversify their closet with designs from around the world. Alongside pop-ups in Paris and Stockholm (the city in which the company was founded), Tictail Market NY also features local brands from the Big Apple, blending global fashion with local labels like Wray Collection and Arc Objects.
When: December 4 – December 23 (11 a.m. – 8 p.m. daily)
Where: 90 Orchard Street, Lower East Side
Young & Able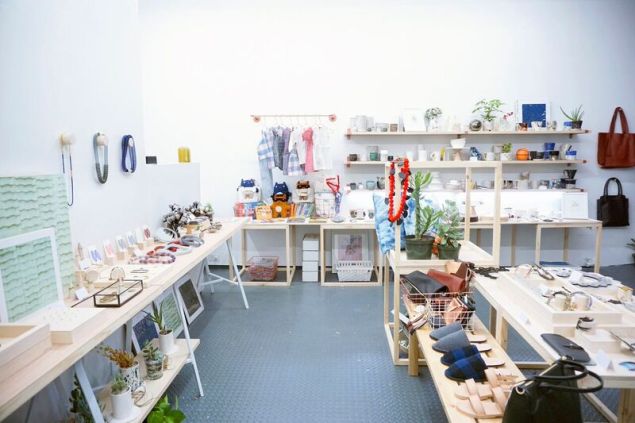 For its second annual pop-up shop, Young & Able have selected 30 Brooklyn-based, women-owned small businesses to showcase in its Lower East Side space. Along with a wide range of clothing, the shop also offers home goods, accessories and jewelry. In-store events include holiday wreath making, an all natural skincare talk and more.
When: December 3 – January 3
Where: 2 Rivington Street, Lower East Side
Not Just a Label
As the world's largest network of contemporary designers, Not Just a Label is debuting its first pop-up at the historic Waldorf Astoria hotel. Not Just a Label Made in NY touts itself as a shop made by New Yorkers, for New Yorkers, with over 400 different designs all made here in the city. Shoppers have just over one week to explore the shop and support local designers.
When: December 4 – 13
Where: Waldorf Astoria, 301 Park Avenue, Upper East Side
Lifestyle
Goop Mrkt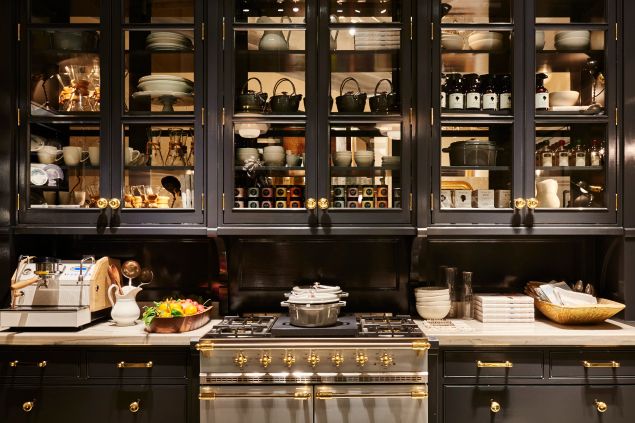 Goop, the ever-popular e-commerce company owned by Gwyneth Paltrow, unveiled Goop Mrkt for those looking to spruce up their homes with super luxurious accessories and hand-made furniture. Premiering the exclusive Valentino x Goop collection, the shop goes beyond housewares and reaches the world of haute fashion and beauty. Top brands were curated for this pop-up include Les Looms, DeGourney, Carlos de la Puente Antiques and more.
When: November 23 – December 24 (Monday – Saturday, 10 a.m. – 8 p.m.; Sunday, 12 p.m. – 6 p.m.)
Where: 10 Columbus Circle, Upper West Side
NeueHouse
There's only one day to revel in NeueHouse's Holiday 'Maker' Bazaar, where they are offering a unique DIY day at the Madison Square location. The shop hosts 10 local artisans, which will guide various workshops throughout the day. In a span of eight hours, you can knit a hat with Loopy Mango, create your own scent with Joya or even design custom holiday cards with Quick Brown Fox Letterpress.
When: December 12 (12 p.m. – 8 p.m.)
Where: 110 East 25th Street, Madison Square
ID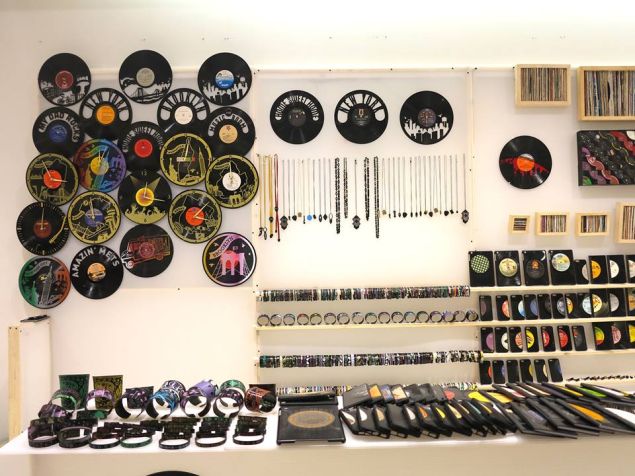 This pop-up offers something for everyone. If you're looking to browse a shop under the guise of uncertainty, ID's pop-up will feed your curiosity with items ranging from jewelry and skincare products to artwork and stationary. Similar to other shops on this list, ID prides itself on its concentration of New York-based designs.
When: December 1 – 21 (Monday – Saturday, 11 a.m. – 8 p.m.; Sunday 11 a.m. – 7 p.m.)
Where: 446 W 14th Street, Meatpacking District
Other
L'Olivier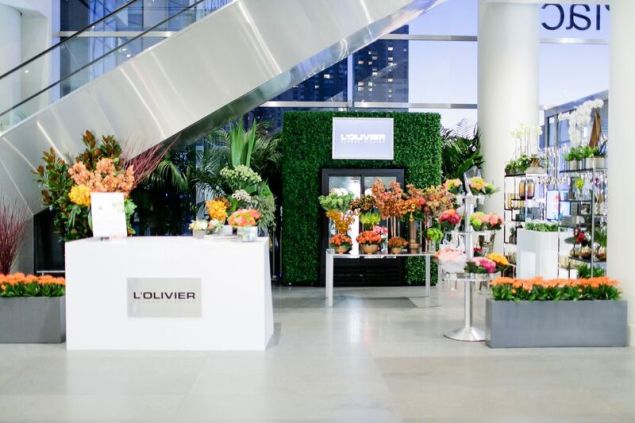 As the longest-running pop-up on the list, L'Olivier will showcase its floral designs from now until May 2016, transitioning from holiday season arrangements to spring-inspired bouquets. The Brookfield Ephemeral Boutique will feature L'Olivier's signature flower arrangements alongside candles and more.
When: December 1 – May 2016
Where: 200 Vesey Street, Lower Manhattan
The Road We Travel
Accessories designer and founder of The Styleliner, Joey Wölffer, brings back her pop-up at the Drawing Room in Soho. The shop, entitled "The Road We Travel," offers up Ms. Wolffer's trendy, boho-chic designs, including jewelry, clothing, handbags and accessories.
When: December 7 – 20 (10 a.m. – 6 p.m. daily)
Where: The Drawing Room, 40 East 75th Street
Wired
Looking for the perfect gadget? Wired's shoppable window might be worth a look on your holiday shopping route. The store is self-proclaimed "phygital," meaning it's half physical, half digital. For an e-commerce experience, consumers can visit its online store, while the Soho location gives you an opportunity to touch and feel top gadgets, including a Sony camera, Beats by Dre speakers, a Huawei stainless steal smartwatch and much more.
When: December 8 – 20
Where: 154 Spring Street, Soho