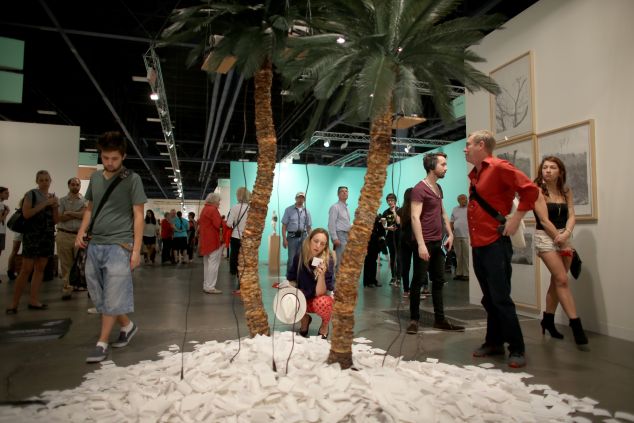 Vogue has five spots to hit in Little Haiti, which might as well be the Bushwick of Miami, during Art Week.
The non-profit Art Preservation Index is on a crusade to inform
collectors that their art purchases may end up costing them more than
they think—as contemporary art materials require lots of upkeep.
Artnet provides your Miami Art Week horoscope. (Or, for a more elaborate reading, stop
by the installation Swamp of Sagittarius, at NOVA, for a sesh with the
pros. Donations accepted).
British art dealer Leslie Waddington dead at 81
New York Times goes inside rehearsals for Dimensions, the Ryan McNamara collaboration with
Devonte Hynes (aka Blood Orange) that goes up at PAMM on Thursday
Here are some etiquette tips for art fair attendance. Thanks, Forbes, for the super
insightful "don't mention that your kid could do that." Noted!