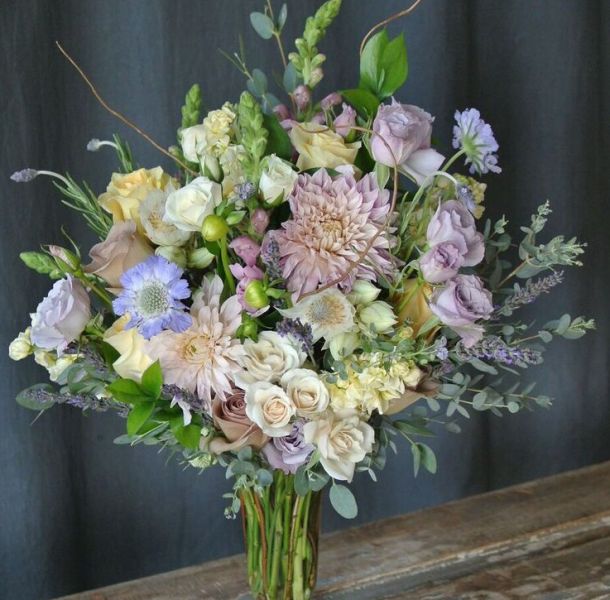 Your wedding color story can come from all kinds of inspirations—a favorite flower, fabric, the season or your venue. The right hue sets the right mood, and trend-conscious brides may opt to go straight to the source, The Pantone Color Institute, which named Rose Quartz and Serenity Blue the 2016 colors of the year.
Rose Quartz and Serenity Blue stand for balance, calmness and tranquility, which is the ideal frame of mind when walking down the aisle. But if executed poorly, the combo is disastrous and your nuptials—drenched in sickly sugar cotton candy shades—could look more like a coed nursery or a super sweet-sixteen.
On the other hand, if done well with a sophisticated eye, the muted pink and perfect blue are stunning. Here's how to execute: Carry the theme throughout your wedding, making one color dominant over the other. Remember that the two need not be combined in every scenario—they are best when broken up with neutrals like white, ivory, silver or gold.
Florist Sullivan Owen suggests adding elements of texture—dimensional greenery (think seeded eucalyptus) or branches and accent flowers. A few shades deeper or lighter can ramp up drama and connect the pastels. Lighting can also have a soothing and romantic effect. Your dress could be blush with your bridesmaids in blue. Or, perhaps your theme is set from the start by a gorgeous pink diamond engagement ring (enough said!).
Rose Quartz and Serenity Blue can work for a glamorous, formal, black-tie affair or an effortless garden party with the sky as your backdrop. As long as the feeling is serene and dreamy, you won't go wrong.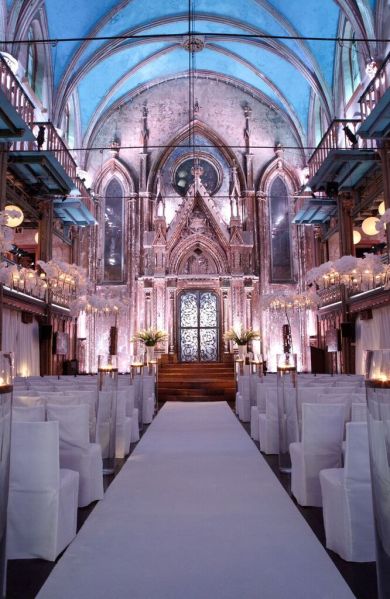 Select a venue that suits your theme. New York's Angel Orensanz church looks like a romantic jewel box with rose quartz lighting, candles and a blue ceiling ( decor by event planner, Ron Wendt Design).
Don't be afraid to take cues from the runway, like this nude tulle gown with embroidered holographic flowers from Josep Font, creative director for Delpozo. And if you find a gown that fits in white, ask if it comes in blush as many bridal salons will offer the option. But always be sure to look at a swatch.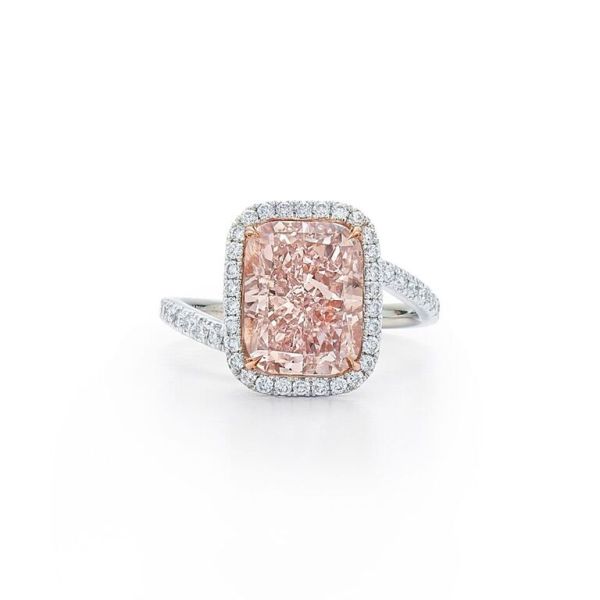 Kwiat's gem could inspire the whole scheme—modern with a unique and unexpected twist. This natural fancy pink radiant diamond ring set in platinum and rose gold really might be all that you need.
The right shoe can add an element of whimsy to the traditional white dress. A no-fail choice is Miu Miu's blush Mary Jane—pale patent leather with an open peep toe and crystal embellishment.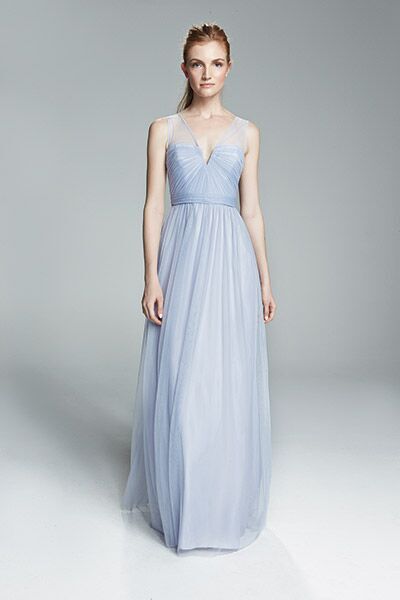 Bridesmaids can be monotone, and blue looks good on almost everyone. Add silver shoes to this illusion v-neck from Amsale.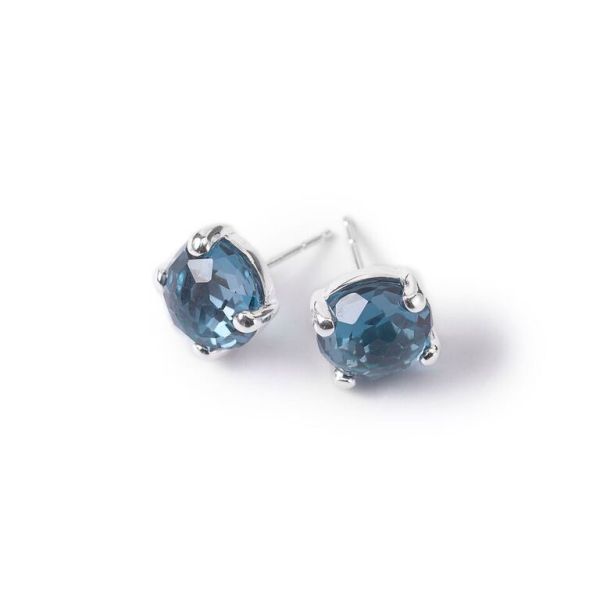 These sterling silver "Rock Candy" mini stud earrings in blue topaz from Ippolita are perfect for a wedding party gift or your own "something blue."
A blue and white table keeps it simple, easy and dreamy. Lynn Easton of Easton Events styles a garden reception with scrim on the chairs, an indigo paisley printed tablecloth from Les Indiennes and blue plates from Anthropolgie.
Rachel Leonard was the Fashion Director of Brides Magazine for 18 years–the first employee at Condé Nast to make the jump from advertising to editorial. Rachel is currently the Editorial Director for The Bridal Council, and can be followed on Instagram @_rachelleonard