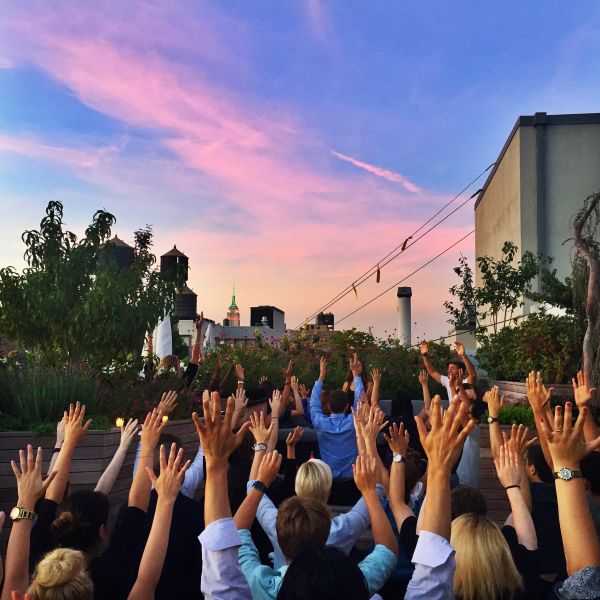 With meditation boutique studios like MNDFL popping up around the city, it seems like mantras might become as standard as striking a child's pose. Unlike a pop-in studio, The Path is always on the go, hosting sits around the city in penthouse apartments and Gramercy mansions. They all cater to the 9-to-5, networking crowd, with morning, lunchtime at Lululemon's flagship (featuring an appearance from Sweetgreen) and after work sits, acting as a happy hour substitution for the wellness crowd.
Dina Kaplan, The Path's founder, experienced anxiety and panic attacks because of her high-stress tech job. The burn out led her to travel for two years. When she was in line at customs in India, a stranger asked her to join him on a 10 day silent meditation retreat, which is what jump-started her interest in meditating. After returning to the states, she founded The Path, which teaches stressed out New Yorkers ancient meditation techniques in a modern way.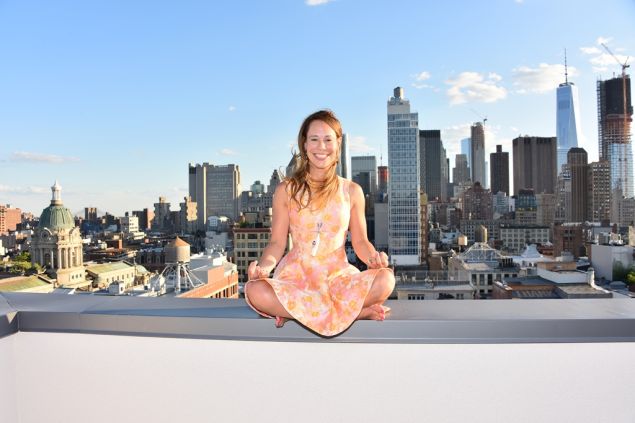 Ally Bogard, a yoga and meditation teacher, led a recent class at 245 West, in an $8 million penthouse apartment that was extremely spacious (and not just by New York standards). Elegance is what Ms. Kaplan strives for, especially after spending years in India, where accommodations were less than glamorous. When she returned to the states, she vowed to create a meditation class that embraced beautiful views and eschewed minimalist standards.
Ms. Kaplan wondered why meditation couldn't be and light and beautiful, adding, "I joke about light as in enlightenment." When traveling, she found that many places made meditation feel particularly difficult. "So many places that you meditate feel dismal and dark, it's almost as if they're trying to make it hard," shares Ms. Kaplan.
In a city where boutique studios reign supreme, meditation classes are still woefully bare bones, and Ms. Kaplan works to remedy that. "I feel like New Yorkers love things that are modern and new with an element of surprise. We're teaching the very ancient techniques, but why not do them in modern, beautiful spaces around New York?"
When it comes time for holiday travel, Ms. Kaplan issues a blanket reminder to remain calm, especially in situations beyond your control. "Flights get delayed, boats get canceled and drivers don't show up at the designated time." To cope, Ms. Kaplan suggests taking time to breathe. "If you're traveling, if you're a new meditator, every day no matter what, with no excuses, try to sit for five minutes. Focus on the sensation of the breath as it comes in and out of your nose."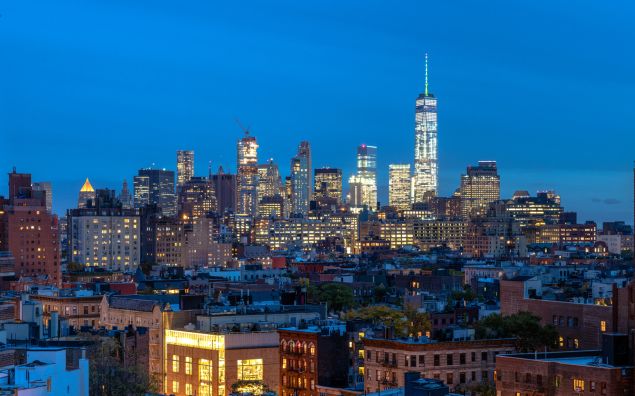 "Bring yourself out of your head and into your body by wiggling your toes," is another suggestion, a technique often used at the end of yoga class. For those panicky moments at the airport or train station when you're waiting in line, remember to "take three breaths and think of a mantra." She believes that taking the time in the morning to meditate will "give you that mental agility to choose your responses all day, instead of automatic responses."
For anyone who has ever traveled with a loved one (or watched the Master of None airport fight that occurs when Aziz insists on stopping for barbecue sauce before the the flight they inevitably miss), you know that tight quarters and stress can easily lead to combative tension, especially among family members. Ms. Kaplan suggests meditating regularly, so you learn to take a breath and consider your actions before you explode. If you didn't start meditating months ago, there's still time to think of your own mantra—no matter how overwhelmed by family you might be.