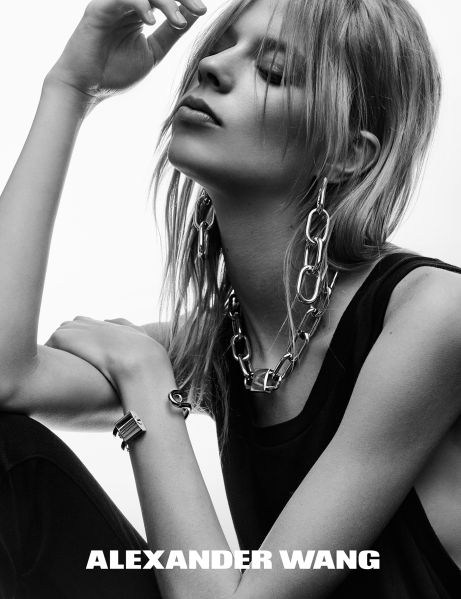 Still trying to figure out an easy last minute gift that reminds your little sister that you're still as cool as you were in college? Look no further than Alexander Wang's first jewelry line, for a present that she will actually wear. Plus, it will prove to her that you know a thing or two about what's cool and in fashion.
Composed mostly of chains, in the form of dangling earrings or a small choker with a lock, the range ties back to Mr. Wang's Spring/Summer 2016 collection, which a press release notes was "rooted in a sense of individuality, self-expressiveness, and immediacy, with a DIY sensibility." Closely inspired by industrial bike chains, even the cuff in the collection is reminiscent of a tiny yet extremely chic bike lock.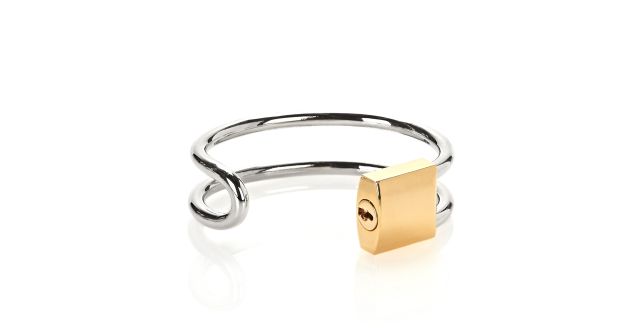 It's shocking to think that this is the very first bauble collection Mr. Wang has produced under his name, after he started this brand a decade ago. He told Women's Wear Daily that he first designed jewelry during his stint at Balenciaga and was shocked to find how much he enjoyed the process.
He also promises that this won't be a one-off. "From what [jewelry] represented in terms of business at my previous employer, I feel it can definitely play a significant part in my offering," he disclosed to WWD.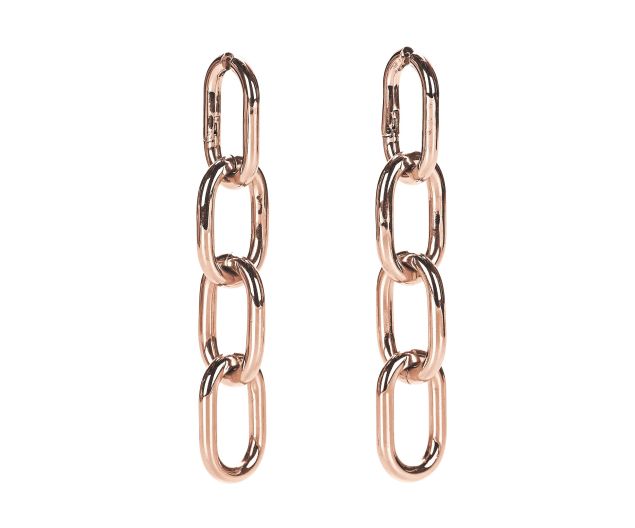 For now, impress your little sister, or alternative aunt, with her own set of Alexander Wang chains. And feel free to drop some knowledge that their gift is more than just a piece of jewelry; it's also a piece of history.