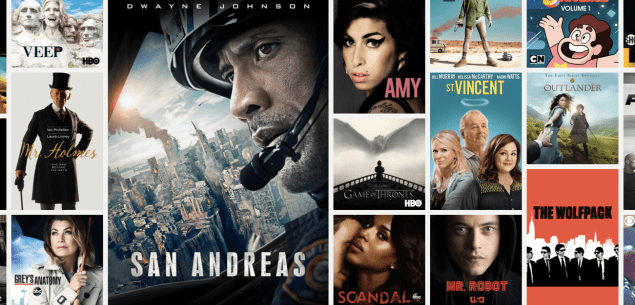 Hype goes with tech products the way cream goes with coffee. So when you hear Tim Cook trumpet the new Apple TV with sweeping declarations about "the future of television," you're entitled to be skeptical.
But here's the thing: I'm not sure he's wrong. While there's nothing revolutionary about the latest version of Apple's media-streaming box, it contains enough clues about where TV may be headed to be worth paying close attention to.
Specifically, the new Apple TV imagines a future built around apps—not just programming services like Netflix, Hulu and HBO Now, but also games, services, shopping. Essentially, Apple envisions the television as a new tech category: the Immobile Device.
Physically, at least, not much has changed about the Apple TV. It remains a plain black hockey puck, now half an inch thicker but still unobtrusive. It's under the hood where things begin to get interesting.
For the first time, Apple TV has joined the iOS family, running a variant of the operating system that also powers iPhones and iPads. The new software, which Apple calls tvOS, should make it easier for developers already familiar with creating apps for mobile devices to begin populating the new App Store for television.
Indeed, the store already has more than 2,500 apps, with industry estimates suggesting that figure may double by next month. TV programming makes up only a fraction of the offerings: There are also games like Guitar Hero Live, services like real-estate site Zillow and—my current guilty pleasure—Twitter's live-streaming-video app Periscope.
Apple TV comes in two capacities, 64GB version for $199 and 32GB for $149. Because your TV shows and movies are streamed, not stored locally on the box, you'll probably be just fine with the lower-priced model. (The older-generation device remains on the market as well, for $69.)
Setup took me 12 minutes, which includes the time spent removing some remarkably stubborn shrink-wrap. Apple TV connects via an HDMI cable—not included—to a port on your television. At least for Apple users, there's no laborious configuration process: Waving an iPhone or iPad near the box wirelessly transfers your wifi settings, password and Apple ID information.
Mobile devices, of course, make use of touchscreens, something your Immobile Device doesn't have. Thus, the Apple TV remote has been rethought, and the result is the boldest change in the new hardware.
The new remote features a glass touchpad, allowing you to use swipes and taps to easily navigate through the new interface. The remote even identified my TV and automatically configured itself to control on, off and volume. The trick here is that your TV has to support a technology called HDMI-CEC; the complication—not Apple's fault—is that each manufacturer has a different name for it. (On my Samsung, it's AnyNet+; Sony calls it Bravia Sync.)
Finally, the new remote incorporates Siri, Apple's voice-recognition assistant. It's more limited than on iPhones and iPads; it's mute, doesn't answer as broad a range of questions and lacks the occasionally sassy personality evident on mobile devices. But it did a good job of searching across apps when I asked it, for instance, to show me mysteries with Humphrey Bogart or comedies with Will Ferrell.
It also has a neat feature that anyone who's hearing-impaired, or lives with someone who is, will appreciate. Ask Siri, "What did he (or she) say?" and it backs the program up 15 seconds and replays it with a caption.
As with the old Apple TV remote, entering text—for searches and other purposes—can still be a royal pain. Luckily, though, a recent software update established compatibility with the iPhone's Remote app. I found myself using the phone when a lot of text entry was required, while vastly preferring the separate remote for controlling my actual viewing.
A couple notable things are missing from the new Apple TV. One is that, unlike the competing Roku 4 ($130) and Amazon Fire TV ($100), it doesn't support 4K video—the greater resolution available on recent, high-end TVs. There still isn't much 4K content out there, however, and unless you both have a brand-new TV and really love Daredevil, you won't miss it.
Also absent, at least for now, is an app for the Amazon Prime video service. Otherwise, you'll find most of the major services already represented: Netflix, Hulu, HBO Now, WatchESPN and, of course Apple's own iTunes.
But the biggest missing piece, by far, is the new programming service Apple has been trying to put together as an alternative to cable and satellite. Its protracted negotiations with programmers have apparently ground to a halt, at least for now, leaving the new Apple TV as a stellar platform lacking the centerpiece that would show it off to maximum effect.
Rich Jaroslovsky is an Observer technology columnist and vice president of SmartNews Inc. Reach him at richj@observer.com or on Twitter @RichJaro.