Welcome to tvDownload's "Ask a Casting Director," a new series in which we talk to the men and women responsible for populating the worlds of our favorite shows. Today: Sherry Thomas and Gohar Gazazyan, casting directors for FOX's Batman prequel, Gotham. 
"In the audition room there is an 'it' factor that is indefinable, the quality that makes you say 'that's the person.'"
Observer: Is there a "look" you want when casting specifically for Gotham?
Gohar Gazazyan: Every show is different in terms of tone and aesthetic, and Gotham is very much a unique world. We keep that in mind. We're always looking for interesting faces that make sense in that slightly heightened world. 
Can you talk a little about the decision to cast Robin Lord Taylor as Oswald Cobblepot? It's not a casting choice you would expect for a young Penguin, but it worked so well. 
Sherry Thomas: We met Robin years prior, he was living in New York and he read quite frequently for us when a role came up that was right, and we had hired him previously as well.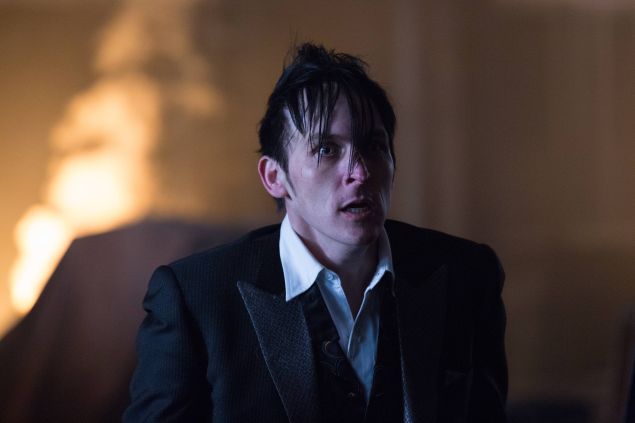 On Breaking Bad, it was down to Robin and Jesse [Plemons] for creepy Todd, and for a variety of reasons Jesse was just a little more right for the part. But then we hired Robin on The Walking Dead. So when we went to meet with [Gotham creator] Bruno Heller about the idea of Gotham, we said "We've got your Penguin. You don't know who he is, but you will, and he's perfect." The moment that we had material for actors to audition with, we had Robin go on tape in New York. He went through the entire process, winning the role opposite some other actors who were all fantastic, but Robin was just so right. As you can see now, it was just perfect casting.
What about Cameron Monaghan as pseudo-Joker, Jerome? What were you looking for in Jerome, and how did Cameron meet that criteria?
Gazazyan: When we were talking about that role initially, it wasn't meant, necessarily, to be The Joker. We knew there was character coming in for a few episodes that we wanted somebody very special for, and perhaps somebody who could remind the audience of a young Joker. In talking about that, we loved Cameron Monaghan. He was another actor we hired before, on Terriers. He seemed perfect for not only the role, but just the world of Gotham. Everyone fell so in love with his performance, and wanted to bring him back to explore that character even further. I think it was really an inspired piece of casting. He was so special in that part.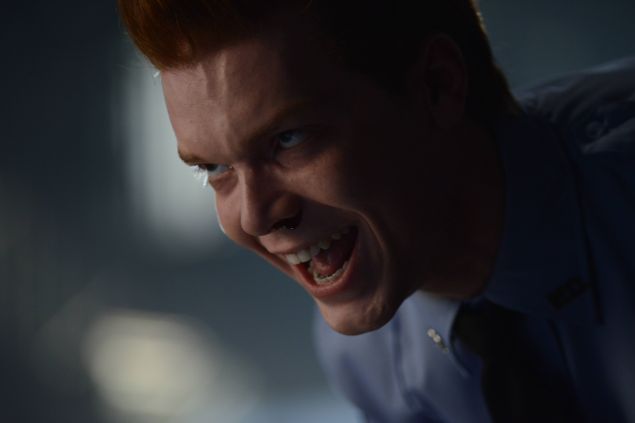 When you're casting Gotham, how much does the Batman source material play into your decisions?
Thomas: We're in a really great creative spot. Because our show is taking place prior to the source material, we get to see all these people as they've never been seen before. We get a little bit of creative license as long as we have permission from Bruno Heller, and from [DC Comics]. 
Are there any benefits to casting a show that shoots primarily in New York City? 
Thomas: I think casting is casting. It doesn't make a difference to us as long as long as it's the best actor. If there is an actor in Arkansas we think fits, we're going track him down.
Gazazyan: Casting, due to technology, has really become more global. In terms of casting, we're really looking everywhere. The ability for actors to quickly self-tape and send that to us, all those technological advancements have facilitated that. We know of actors all over the place. And it happens all the time, like Robin Lord Taylor all the way in New York sending an audition to us in L.A. 
Can you walk me through the actual audition process? 
Gazazyan: Auditions come in a number of different forms, in terms of who is in the room with you. Sometimes you will be in the room with your director, your producers and creators, you'll have actors come in and read scenes straight from the script on tape.
Other times it's just the actors and we're putting them on tape, and then sharing those tapes with the creators. Regardless of who is in the room, everything goes on tape. Because in our world of television a lot of people have to view those auditions before any single actor is approved for a role, including executives at the studio, and the network.
Is there any aspect of a performance that you hone in on during auditions, or look for specifically?
Thomas: We look for somebody who can elevate the material, which is very important when you're looking at so many actors for a specific role. Particularly in pilot season. There are times when we see hundreds of actors for one role. It's quite often the people who get down to the wire are the ones who can elevate the material in a way nobody else has. In the audition room there is an "it" factor that is indefinable, the quality that makes you say "that's the person." For example, Camren Bicondova in the role of Selina Kyle.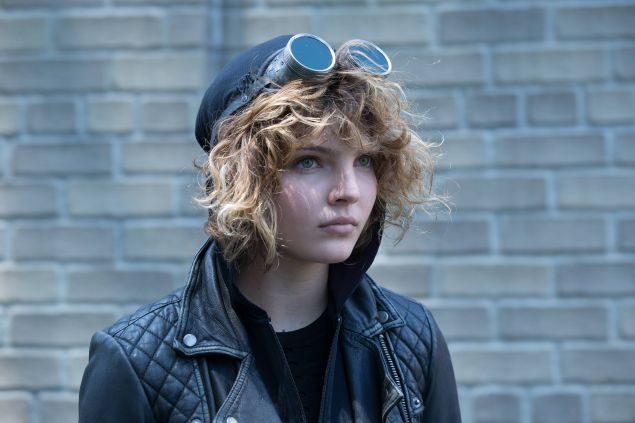 Gohar had about 75 girls to see for that role. The moment Camren pre-read, Gohar came out of the audition room and said "We got her." We were in total agreement, and she was the only one we tested for that role. That's your gut, that's trusting your instinct and knowing the material, and what your producers are looking for. Camren wasn't even the most experienced…
Gazazyan: That's correct, this was her first big job. But her instinct for who the character was, the way she understood her, the choices she made in the audition were just perfect. There were no other actresses–and we saw a lot of very powerful actresses–who had the same instincts for the role.
Gotham has so many key roles like Selina that need to be played by young actors. Are there any unique challenges that come with finding the right actor when the role is so young? 
Gazazyan: You'd be surprised, there is a lot of young talent [laughs]. There are some people out there, 13 or 14 years old, that are truly astonishing in terms of, to be frank, just how good they are. The same thing with David Mazouz, who plays our young Bruce Wayne. He is not a child actor he is an actor that happens to be a child.
Are you able to divorce entertainment from your work, or is your casting eye always on? 
Simultaneous: Never! 
Thomas: That's why sometimes we watch reality TV, just to give our minds a break.
Gazazyan: Once you do this it's just a part of who you are, and a part of the way you experience television and theater moving forward. What's great about it is, a lot of the time you find yourself impressed with the work other casting directors are doing, and the other fantastic, inspired choices. That's what makes shows exciting for me. When I love the cast, and I think people are perfectly cast, I love that show even more.
Thomas: We watch a lot of HGTV [laughs]. And some others I refuse to admit to in an interview.