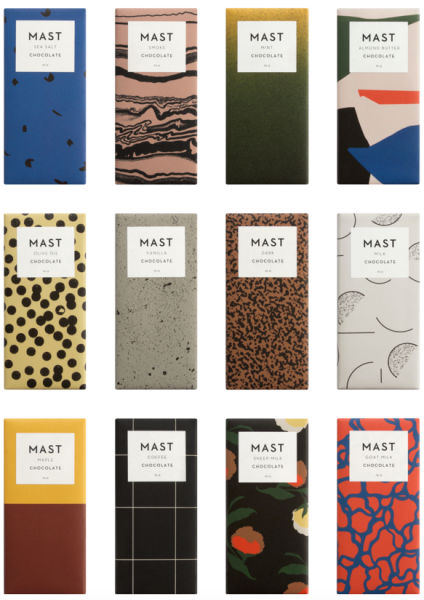 Is there a better way to end the year than with the Mast Brothers scandal?
In the last weeks of 2015, the bearded chocolatiers have come under attack for claiming that their $10 chocolate bars were always made with pure Brooklyn-brand buzzwords like bean-to-bar, single sourced, locally made. In fact, the chocolate company began by using melted industrial chocolate, fashioning it into a well-packaged Williamsburg brand.
The allegations of the company's less than artisanal origins were uncovered in a lengthy four-part series on a Dallas food blog and rose to minor scandal after Quartz published an expose late last week. In a story in The New York Times today, the brothers admitted that they had originally experimented with melting industrial chocolate "before settling on the bean-to-bar process for which they are now known." (A longer explanation, and FAQ, is available on the Mast Brothers' website.)
In the wake of the cacao kerfuffle, many aficionados are going beyond the questionable story of its artisanal bonafides, and decrying the brand for selling chocolate that just doesn't taste that great.
But Mast Brothers' appeal has never been its taste. It's usually bitter and chalky, needlessly challenging as if to make a point. The chocolate bars, beautifully wrapped in well-designed paper, were designed to look expensive. Sure, the oft-cited price tag is a lot of money for a piece of chocolate. But the point was that it cost enough to make it something worth giving as a gift. Bringing a $10 bottle of wine to a fancy dinner party makes a guest look cheap. Better to bring what everyone will recognize as a $10 chocolate bar. The fact that it looks better than it tastes is irrelevant.
The Williamsburg retail outlet, conveniently located near the brunch spots, trendy hotels and craft markets that populate the neighborhood, offers $10 tours, during which a tour guide reportedly told Quartz that "the Williamsburg spot alone pulled in $28,000 in chocolate sales in just one December weekend."
The number seems staggering. That's a lot of chocolate bars. But the success of Mast Brothers is a testament to the success of Brooklyn. And whether the current controversy ends up damaging the brand or blowing over, it reflects the brand that the borough has become.