The lack of inventory in the Upper West Side market hasn't always made it especially easy for those wanting to move there. A number of new condo conversions in the neighborhood, however, have generated some interest, especially for families, while new rental buildings are attracting singles.
"The Upper West Side has everything, from people who are young, old, in-between! All different kinds of people," Corcoran broker Deanna Kory told the Observer. "There are some things happening that will make it easier for people to be comfortable on the Upper West Side. Before, they may not have seen the product they wanted to see—or any!"
Yet the area hasn't yet revealed itself to be a place where the international buyer is opting for a second home.
"I don't think that the inventory coming to, or already on, the Upper West Side market is an international concern to buy," said Louise Phillips Forbes, a broker at Halstead. "I think it is all local New Yorkers, who are going to be moving for the schools [and] for the value."
221 West 77 
221 West 77th Street; new condo construction
Designed by Thomas Juul-Hansen, two- to five-bedroom layouts spanning 1,715 square feet to 5,992 square feet. Units are half and full floors, townhouse and penthouse. Smallbone of Devizes did kitchens, with fixtures by Dornbracht. Building amenities include roof deck, outdoor grill and gym. Occupancy slated for spring 2017.
Developer: Naftali Group
Sales and marketing: Stribling
Available units: 8
Price: $4 million to $23 million
Website: 221west77.com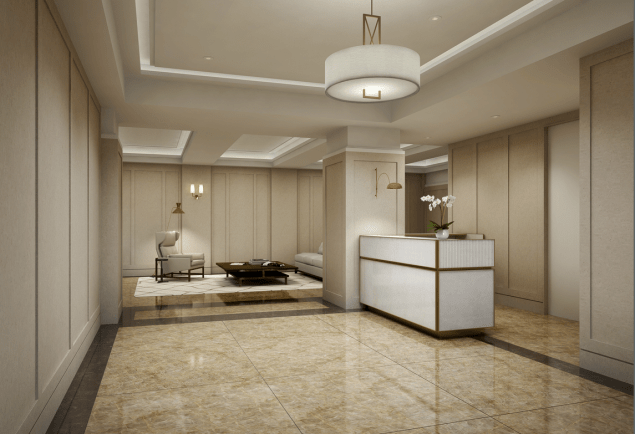 360 Central Park West
360 Central Park West; conversion
In a building designed by Rosario Candela in 1929, this 17-story rental-to-condo conversion has been reconfigured by CetraRuddy Architecture. Two towers, three- to four-bedroom residences will have coffered ceilings and solid oak herringbone floors. Building amenities include a fitness center and children's playroom. Expected occupancy for fall 2017.
Developer: Argo Real Estate
Sales and marketing: Stribling
Available units: 3
Price: $3.595 million
Website: 360cpwny.com
393 West End Ave
393 West End Avenue; rental renovation
Landmarked prewar 17-story rental building, designed by Kinlin Rutherfurd Architects and interiors by Vicente Wolf. Amenities include fitness center, playroom, lounge, courtyard and concierge. Expected occupancy by end of the year.
Developer: Simon Baron Development and Quadrum Global
Sales and marketing: The Marketing Directors
Available units: 8
Price: $5,775 a month to $21,000 a month
Website: 393westendave.com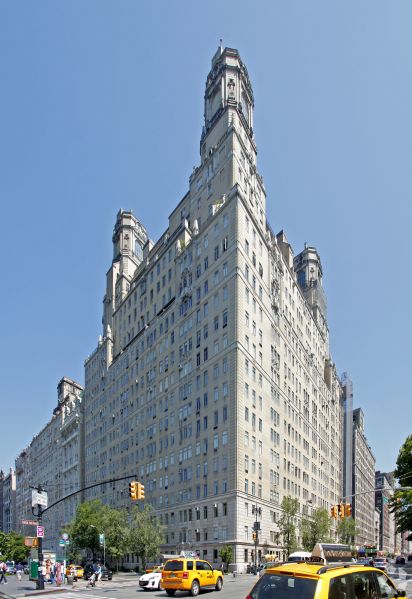 211 Central Park West
Penthouse 22D; co-op
Last owned by former Cosmopolitan editor Helen Gurley Brown, who passed away in 2012 and once called her home "the best apartment in New York." First time the quadriplex has been on the market in 40 years. Ten-and-a-half-foot ceilings in living room, 17-foot ceilings in great room, 52-foot-by-44-foot terrace.
Price: $20 million
Size: 2 bedrooms, 3.5 bathrooms
Brokerage: Sotheby's
Website: sothebyshomes.com
732 West End Avenue
Penthouse; condo
A 3,190-square foot duplex penthouse with 5-inch-wide white oak flooring. Bedrooms on first floor, with separate living and dining on second floor. Private keyed elevator entrance, roof terrace with outdoor fireplace.
Price: $7.9 million
Size: 4 bedrooms, 4.5 bathrooms
Brokerage: Dolly Lenz Real Estate
Website: 732wea.com
182 West 82nd Street
Penthouse W; condo 
A 2,049-square-foot duplex penthouse in prewar building with private elevator access. White oak floors, quartz counters, south, north and west exposures, 2,438-square-foot two-level terrace with outdoor barbeque.
Price: $5.995 million
Size: 3 bedrooms, 3 bathrooms
Brokerage: Corcoran
Website: corcoran.com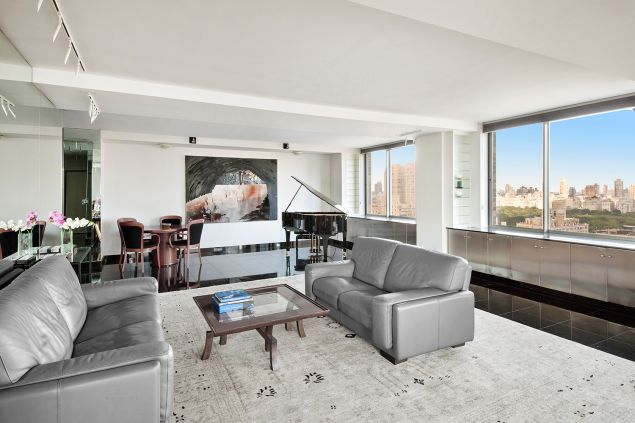 111 West 67th Street 
29A; condo
A 2,727-square-foot corner unit in the Park Millennium with separate bedroom wing, windowed, marble bathroom and steam system. Marble kitchen with stainless and glass custom cabinets.
Price: $9.999 million
Size: 4 bedrooms, 3 bathrooms
Brokerage: Halstead
Website: halstead.com