Delete Facetune and forget about those Instagram filters, because Beyoncé's stylist Ty Hunter has created a new way to take the perfect selfie.
The stylist designed Ty-Lite, an iPhone case equipped with LED lights that offer a flattering glow when the front camera is engaged. With three lighting settings, the case is prepared for taking selfies in any situation. Use Cool when snapping pics outside, opt for Warm when you want your skin to look dewy and definitely check out Brilliant, which promises to have a glam effect. The lights can also be dimmed to your liking, so each FaceTime session or Snapchat video looks polished.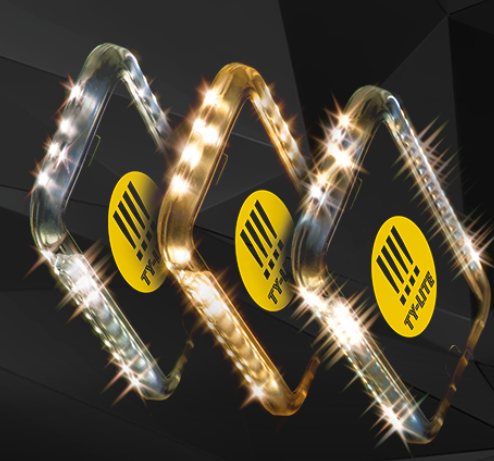 The case runs on its own battery, so there's no need to fret about it draining your iPhone's own power. Expect the battery to last between two weeks and one month, depending on usage.
Mr. Hunter tells Glamour that Beyoncé doesn't yet have a Ty-Lite of her own, but she will soon. He also mentioned that the rest of his A-list clientele is already obsessed. "A lot of celebs have been hitting me up for them. They say that they don't even need to use a filter when they're using it."
No filter, no problem.