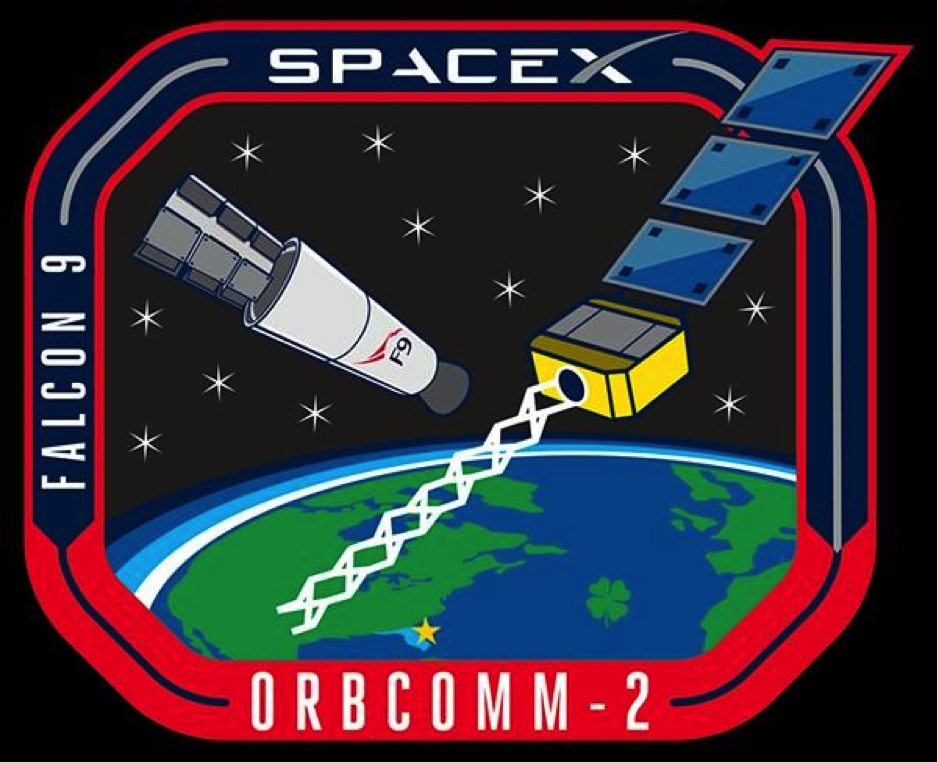 CAPE CANAVERAL—Elon Musk's SpaceX has made history on Monday by landing the first stage booster of its upgraded Falcon 9 rocket 10 minutes after the company's much-anticipated Return to Flight launch.
Returning the Falcon 9 to Earth after its short trip to orbit and touching down on Landing Zone 1 (LZ-1) at Cape Canaveral—the first time this kind of landing has ever been attempted—begins a new era in space exploration. Humanity's future as a space-faring civilization rests significantly on sustainable and reusable rocket technology.
This has always been the vision and primary goal when Elon Musk left PayPal and founded the Hawthorne-California based company in 2002. "If one can figure out how to effectively reuse rockets just like airplanes, the cost of access to space will be reduced by as much as a factor of a hundred," Musk said earlier this year.
[protected-iframe id="25a0f766653b335199b2371f6805cf0b-35584880-75321627″ info="https://www.youtube.com/embed/1B6oiLNyKKI" width="560″ height="315″ frameborder="0″ allowfullscreen=""]
While the historic landing and the technology used to accomplish such a feat will revolutionize the aerospace industry, the launch itself—which took off at 8:29PM ESTon Monday—also marks a Return To Flight (RTF) for SpaceX after a catastrophic explosion of the Falcon 9 rocket during a NASA-contracted resupply mission to the International Space Station.
2 minutes and 19 seconds after the June 28th launch and about 27 miles into ascent, SpaceX's rocket exploded while the second-stage was supposed to be igniting a thrust. An internal investigation determined that the cause of the accident was due to the failure of a metal strut after the Falcon 9 primary engines operated normally during the most intense stage of ascent.
The newly-upgraded Falcon is a slightly taller rocket with an increased thrust and increased performance of about 33%. "It has the same engines that we've flown before, but with some upgrades and things like that to increase reliability and performance," said Vice President of mission and launch operations for SpaceX, Lee Rosen.
The incident grounded SpaceX for 6 months leading up to this mission – the ORBCOMM-2 (OG2). Monday's launch delivered 11 satellites to space for the world's leading Machine-to-Machine (M2M) and Internet of Things (IoT) facilitator, ORBCOMM.
This mission assisted SpaceX's customer in completing a constellation of 17 low-Earth orbiting satellites that will provide cost-effective communications to and from the most remote places in the world.
SpaceX launched the ORBCOMM-2 mission from Launch Complex 40 (SLC-40) at Cape Canaveral Air Force Station which itself holds historical significance. Before SpaceX acquired the site in 2008, NASA used SLC-40 to launch one its most powerful rockets, the Titan.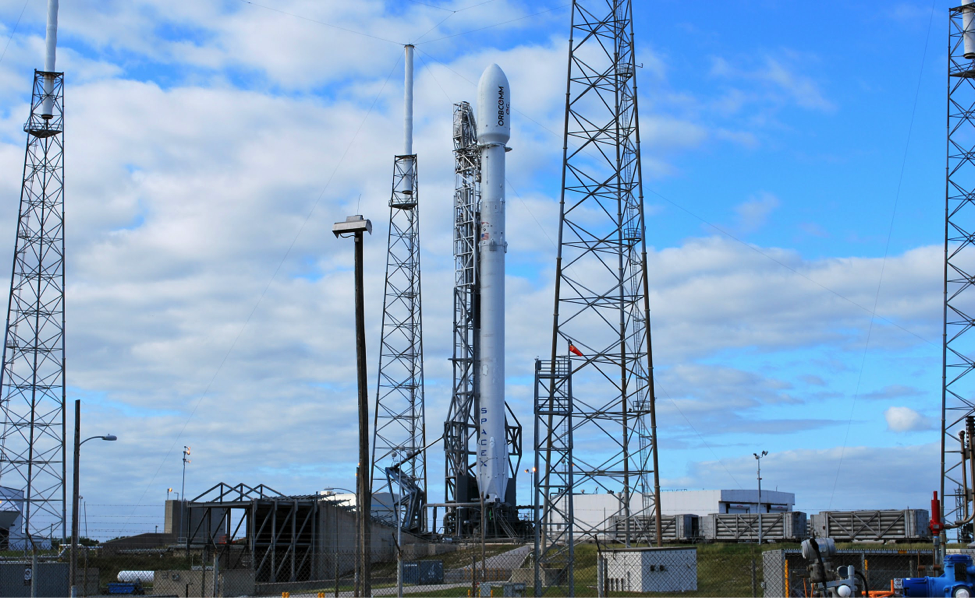 Several miles from Launch Complex 40, SpaceX refurbished Space Launch Complex 13 by adding multiple concrete landing pads to support a touchdown of the Falcon 9 and the company's upcoming Falcon Heavy rocket. The site is now designated as SpaceX Landing Zone 1 and Monday's successful return of the Falcon 9 first-stage was the very first attempt to land a rocket there.
SpaceX previously failed to land the Falcon 9 on its Autonomous Drone Ship after the launch of 2 cargo resupply missions this year.
In November, The Jeff Bezos-owned rocket startup Blue Origins successfully landed its New Shepard rocket after launch at its Texas test facility. Many determined that Blue Origins beat SpaceX to this feat but that was far from the case because the Falcon 9 and New Shepard are two very different vehicles.
SpaceX's rocket is designed to launch heavy cargo to a maximum destination of 124 miles above Earth while Blue Origin's rocket can only reach a distance of 63 miles. The Falcon 9 produces about 1.5 million lbs of thrust to launch the vehicle off the ground and into space while the New Shepard only requires about 100,000 lbs. The debate is stirring controversy over the definition of what a "rocket" is and what constitutes "space flight."
Since Elon Musk founded SpaceX, the company has steadily made history in the aerospace industry as it aims for reusable technology and its founder's lofty goals for reaching Mars. SpaceX became the first private company to attach a module to the International Space Station when it sent the Dragon Spacecraft to deliver a cargo payload to the orbiting laboratory in May of 2012.
Robin Seemangal focuses on NASA and advocacy for space exploration. He was born and raised in Brooklyn, where he currently resides. Find him on Instagram for more space-related content: .@not_gatsby