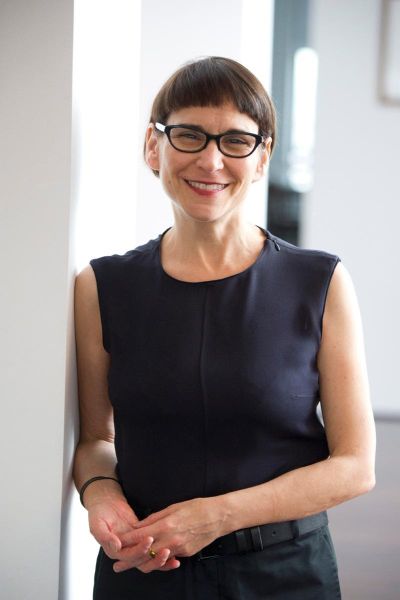 Nancy Spector has been named deputy director and chief curator at the Brooklyn Museum. Ms. Spector previously worked at the Guggenheim Museum for 29 years, most recently as deputy director and chief curator. She will take over the role from Kevin Stayton, who will move into a new position as deputy director and director of collections and history.
The Smithsonian American Art Museum acquired David Smith's 1952 sculpture Agricola IV, which marked a turning point in the important American artist's career. The work is on view in the exhibition "Crosscurrents: Modern Art from Sam Rose and Julie Walters Collection," along with several other "partial and promised gifts to the museum" such as paintings by Marsden Hartley, Edward Hopper and Georgia O'Keeffe.
In the summer of 2016, the Clark Art Institute will show 28 old master nudes from the Prado Museum that previously belonged to 16th- and 17th-century Spanish royalty, and were once only enjoyed in the privacy of special viewing rooms. Of the works traveling for the show, "Splendor, Myth, and Vision: Nudes From the Prado," 24 of them have never been sown in the U.S., including paintings by Titian, Rubens and Velázquez.
It's all well and good that banks are among the leading sponsors of some of the world's biggest art fairs, making VIP lounges as comfortable as they can be, but what else are they doing for clients? At Artissima, Italy's premier art fair, UniCredit offered free art advice. Now that's a perk.
The New Foundation has created a grant for Seattle and Portland's visual artists, curators and art writers. It is the first time the Seattle-based organization is extending its support outside the city.
Comics artist George Pérez, known for his work on The Avengers and Wonder Woman, shares rare comic art commissioned by George Lucas for the Star Wars Comics art book, as well as some never-before-seen, unpublished art for the franchise.
Some art world influencers on what they'd get their loved ones for the holidays. Artist Nir Hod wants to give dealer Paul Kasmin a scarf, and Doreen Remeen, co-founder of the Art Production Fund, is especially fond of the multi-colored coaster set Mr. Hod designed for a gift.
A study of 484 paintings of Jesus reveals that the Messiah is more likely to be shown with his head turned to the side in profile than looking straight forward.
A $350,000 grant from the National Endowment for the Humanities will help fund the Carnegie Museum of Art's Art Tracks program, an initiative to help standardize digital provenance for artworks.