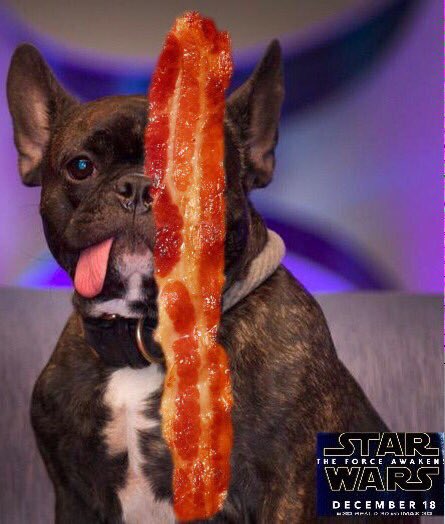 Star Wars: The Force Awakens finally opened last night, riding a wave of great reviews and fan expectations. Promotions for the film have included everything from a new Star Wars rap to a series of Google Easter eggs.
But the film's best promoter may just be a dog named Gary.
Gary, a French bulldog who belongs to Carrie Fisher (aka princess-turned-general Leia), has accompanied his owner to just about every press junket for The Force Awakens, including the film's premiere.
The cute canine seems delightfully unfazed by the attention being given both to him and to Ms. Fisher—he barely blinked when being cooed at by hosts on Good Morning America and Live! with Kelly and Michael.
Like any good modern celebrity, Gary has capitalized on his Internet fame by starting a Twitter account, where he (or at least his human handlers) comments on life as a dog and a Star Wars celebrity:
May the Force be with you, Gary. Thanks for the laughs.