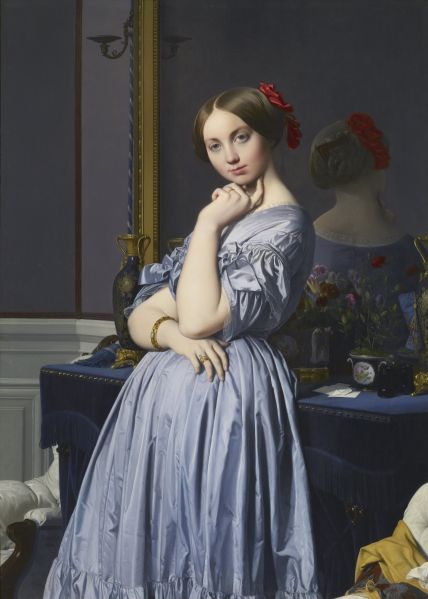 New York's Frick Collection, the former home of industrialist Henry Clay Frick which houses the greater part of his collected old master paintings and fine furniture, turns 80 today.
Due to its stately facade and its exceptional details (there's a bowling alley in the basement!), the mansion still stands as an inspiration to young artists, designers, architects (and fledgling industrialists) everywhere.
The collection of paintings is itself a stunning display of art historical jewels—too many to chose "bests" from—but here are three you won't regret seeing next time you find yourself soaking up Mr. Frick's absurd display of opulence.

Jean Auguste Dominique Ingres, Louise de Broglie, Countess d'Haussonville, 1845
In 1838 Viscount d'Haussonville commissioned a portrait of his wife, the Countess d'Haussonville Louise de Broglie, to Jean Auguste Dominique Ingres, who was then director of the French Academy of Art in Rome. He was loathe to take on another portrait commission, especially of a woman, as he once said of female portraiture, "It can't be done. It's enough to make one weep." But money talks (some things never change) and he eventually took on the project. It took Ingres six months to finish this masterpiece, despite Louise taking some sitting time off to have a baby. The work contains some classic Ingres anatomic impossibilities but also the artist's poetically curvilinear exaggerations. The painting was bought by Frick for $125,000 in 1927, no small sum for that date.
Jan Vermeer, Mistress and Maid, 1667
Johannes "Jan" Vermeer was born—and lived his entire life—in Delft, Holland and was a badass of the highest degree. Mistress and Maid is considered a signature painting for this period in Vermeer's history, and it brings some serious painting chops and drama. This oil on canvas depicts a Mistress and her Maid (go figure) as they look over a love letter to the Mistress. Female models and heavy use of blue and yellow are both Vermeer hallmarks, as was the subject of letter writing. The Mistress is practically drenched in pearls, which was a common status symbol from that period and often found in Vermeer's paintings from around the late 1660s (remember Girl with the Pearl Earring?) This is one of only 35 (known) Vermeer paintings, so it behooves you to go see it, hotshot.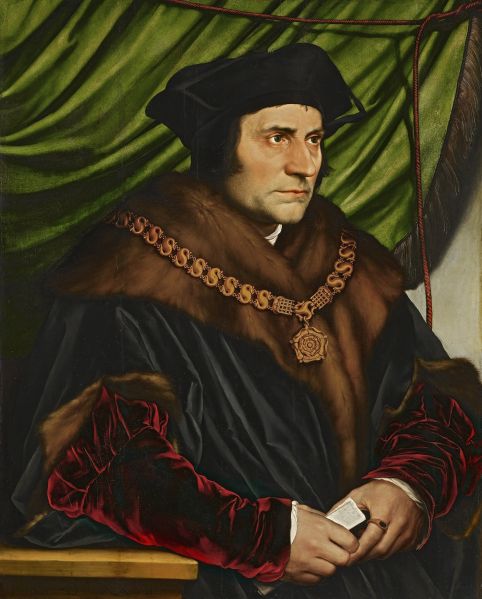 Hans Holbein the Younger, Portrait of Thomas More, 1527
Hans Holbein the Younger, the German and Swiss Northern Renaissance artist, is known as one of the greatest portraitists of the 16th century, but don't confuse this guy with Hans Holbein the Elder (his dad) who was an accomplished Gothic style painter; he really doesn't like that. This spellbinding painting titled Portrait of Sir Thomas More was commissioned in 1527 by none other than Thomas More when the German artist was living and working in London. He was recommended by the Dutch humanist Desiderius Erasmus, who was a friend of More (a bigwig in the English Parliament.) Holbein renders each hair on that mink exquisitely, and was one of the better painters of 16th century  "bling". We guarantee you'll be standing in front of this one for a while, admiring Hans Jr.'s handiwork.