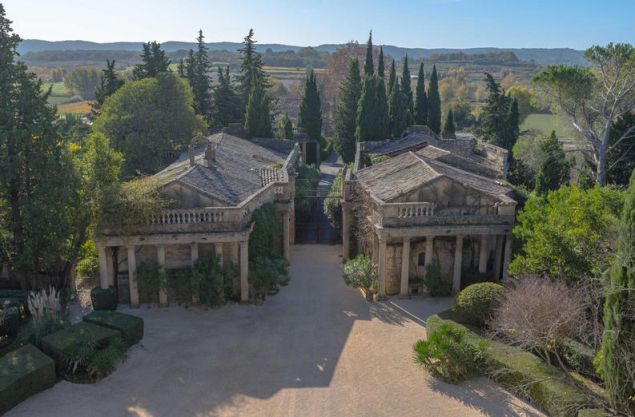 "We'll throw in the Picassos for a cool $9.6 mil," the real estate agent maybe said. Probably not, but maybe. That's because this château in Provence actually comes with five Picasso murals that would have been valued at millions on the open market, according to a report from the Los Angeles Times.
Still, that would have been a minor obfuscation, because the murals are actually engraved in concrete and cannot be removed due to French rules concerning historic properties (European conservation regs are notoriously strict).
The works are situated in a former billiards room in the Château de Castille, in Uzes, France.
Sotheby's International Realty's Beverly Hills, Calif. office is listing the home, which has an asking price of $9.66 million.
British art historian Douglas Cooper once owned the 13th century pad. Picasso ended up partaking in a salon Cooper held in the 1960s, and created the works at that time, the L.A. Times said.