CORRECTION: This article initially stated that large ships would not be able to navigate the Bayonne Bridge until 2019; in fact, the Port Authority expects the bridge to accommodate such vessels by 2017.
For a first-time visitor to China, there's a bucket-list to be checked:
• The Great Wall of China: 2,200 years old, 5,500 miles long (truly a "great wall," as Richard Nixon astutely observed).
• The terra cotta warriors: thousands of soldiers, horses and chariots built to guard the tomb of Qin Shi Huang, China's first emperor.
• The Shanghai skyline at night, whose illuminated skyscrapers suggest Manhattan on acid.
For me, the most compelling sight was one that doesn't make the Top 10 List of must-see attractions. Instead, it's a telling lesson in the benefits—and costs—of how China works, and how the United States so often doesn't.
The Three Gorges Dam, located at the village of Sandouping, is the largest dam ever built and the largest hydroelectric power complex in the world. Six hundred feet tall, a mile and a half in length, it supplies 3 percent of all the power in China. Its completion in 2012 fulfilled a hope of the country's iconic leaders: Sun Yat Sen, founder of modern China, imagined such a project nearly a century ago; Mao Tse-tung wrote a poem about his vision more than half a century ago.
What makes the Three Gorges Dam instructive, however, is not the engineering feat it represents, nor the power it generates, nor its aesthetics (it can't hold a candle watt to the Art Deco beauty of Hoover Dam). Rather, it's the dramatic contrast it provides to how such a project moved from concept to reality in China; and how such a bold public works project might, or might not, come to fruition here at home.
The site of Three Gorges Dam meant a huge disruption in the life of those living in and around Sandouping. Its construction meant the flooding or destruction of more than 100 towns, more than 1,000 villages and the displacement of well over a million people. Countless temples and archeological sites simply disappeared. In addition, there was concern over the environmental impact of the dam, concerns ranging from the extinction of wildlife to the danger of landslides. (Proponents pointed to environmental benefits—the end of deadly flooding along the Yangtze and the cleaner energy the dam provided.)
If a million people must be moved, if towns and villages are to be flooded, if the Three Gorges Dam dam will lead to the extinction of the baiji—the Yangtze river dolphin—that's the price to be paid for progress.
For those displaced by the dam, for those raising environmental and other concerns, there was no mechanism with which to fight or delay the project. The National People's Congress approved the project in 1992, and construction began two years later. One big reason for the approval, of course, was the hunger for power in a time of rapid economic expansion; another is the technocratic leanings of China's leaders who came to power under Deng Xiaoping. (One study of China's leadership concluded that more than 80 percent of the major leaders—mayors of large cities, party leaders, Central Committee members—held degrees in engineering or the sciences.)
Underlying the steady path of the dam from concept to completion is that China is not a country where the state is required to attend to those who may be injured by its decisions. If a million people must be moved, if towns and villages are to be flooded, if the dam will lead to the extinction of the baiji—the Yangtze river dolphin—that's the price to be paid for progress.
In America, we have a very different approach to major public works projects. Once upon a time, a "master builder" like Robert Moses could more or less decree that the Cross Bronx Expressway destroy a stable, working-class neighborhood without even listening to pleas that a small shift in its path could preserve it. But with successful fights against highways in New York, San Francisco, and Portland, and after the growth of the environmental movement, laws and regulations at every level of government gave citizens a raft of tools to push back.
You can look at this shift as a victory for citizen empowerment. That said, you'd do well to take a look at some of the consequences.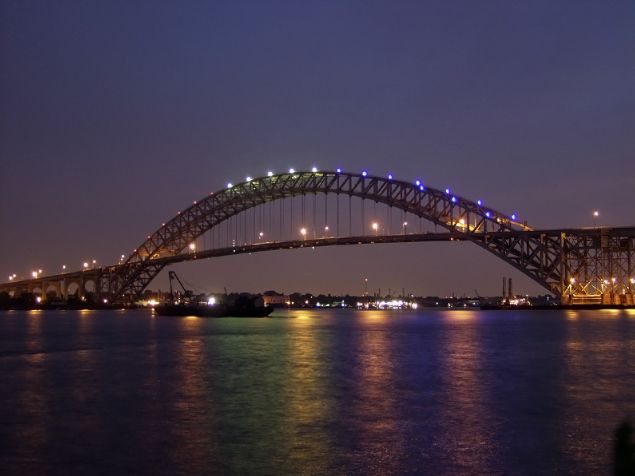 For instance: When the Panama Canal's expansion project is finished next year, it will enable far bigger ships to pass through it. In order for those ships to find their way to the Port of New York and New Jersey, the deck of the Bayonne Bridge (which reaches from Staten Island to New Jersey) must be raised. The Port Authority proposed that idea back in 2009. Five years later, here's how The New York Times described the result:
"Since then, the Port Authority's 'fast-track' approach to a project that will not alter the bridge's footprint has generated more than 5,000 pages of federally mandated archaeological, traffic, fish habitat, soil, pollution and economic reports that have cost over $2 million. A historical survey of every building within two miles of each end of the bridge alone cost $600,000—even though none would be affected by the project.
"After four years of work, the environmental assessment was issued in May and took into consideration comments from 307 organizations or individuals. The report invoked 207 acronyms, including M.B.T.A. (Migratory Bird Treaty Act) and N.L.R. (No Longer Regulated). Fifty-five federal, state and local agencies were consulted and 47 permits were required from 19 of them. Fifty Indian tribes from as far away as Oklahoma were invited to weigh in on whether the project impinged on native ground that touches the steel-arch bridge's foundation."
It's worth asking whether, in our desire to empower citizens, we've become so bound by rules and requirements that we can't build anything of consequence anymore.
After the Obama administration "fast-tracked" the project, work began in 2013. In October, the Port Authority announced the project would be delayed by two years, with navigational clearance for the largest container ships available in late 2017 and full completion of the project in 2019.
You can look around the New York area and find project after project delayed, or halted completely, by objections from an array of interests.
• Westway, the ambitious proposal to bury a new West Side highway underground, and reconnect Manhattan to the waterfront, was proposed in 1973, drawing angry opposition from environmentalists (many of whom regretted that opposition). In 1985, a federal judge killed the project because of its impact on the striped bass.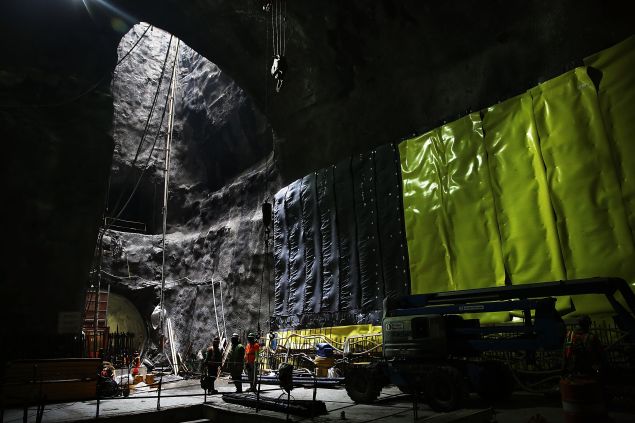 • In 1969, a proposal was drafted for a one-seat 16-minute ride from Penn Station to JFK airport, using the right of way along the Long Island Railroad. Neighborhood groups, cab and livery companies protested and the Port Authority worried about loss of parking fees. The project was never built.
• The Acela Express, put into service in 2000 along the Boston-Washington rail corridor, is capable of speeds up to 150 miles an hour. But the route it uses involves tunnels and bridges so old that it often runs at half its maximum speed or less.
• The Second Avenue subway was approved in 1929. Construction actually began in the 1970s, only to be stalled by New York's fiscal crisis. A section of the subway, to run from 96th street and Second Avenue to an existing 63rd Street stop, supposedly will finally open late next year. As far as a genuine, Bronx-to-lower Manhattan line, well, my grandson in New York may get to see it; he's 6-and-a-half years old.
No one wants to go back to the "good old days" of a an autocratic, auto-centric "public servant" like Robert Moses wiping out neighborhoods by whim and rejecting notions of, say, a mass transit option along the highways he built. And there's no sympathy here for the old praise of Italian dictator Benito Mussolini, who "made the trains run on time." (Although if there's one place a little state power in China might be expanded, it's in the streets of Beijing, Shanghai and other big cities, where the traffic flow is apparently in the hands of anarchists.)
More important, while authoritarian regimes can oversee major pubic works projects without "interference" from aggrieved parties, they can often display staggering incompetence at weighing the long-term consequences of their decisions. The rush toward rapid economic growth has led directly to the—literally—poisonous air that chokes Beijing and other major cities, forcing schools to close and citizens to abandon the streets.
But it's worth asking whether, in our desire to empower citizens, we've become so bound by rules and requirements that we can't build anything of consequence anymore. At some distant point in the future, it would be nice to imagine tourists from China coming to America and looking at an up and running public works project built in the 21st century.
Jeff Greenfield, author and five-time Emmy-winning network TV analyst, is the author of If Kennedy Lived: The First and Second Terms of President John F. Kennedy: An Alternate History.