Viral sensations like "The Dress" and Pizza Rat  ruled Twitter in 2015, but there were also a plethora of great Internet stories that flew under the radar. Thankfully Innovation was there to cover the good, the bad and the ugly online this year.  So before you pop the champagne to toast 2016, acquaint (or reacquaint) yourself with some of the most interesting Internet culture stories we covered in 2015. (And check out our roundup of the year's biggest tech stories too.)
After the San Bernardino shooting, journalist Igor Volsky used his Twitter feed to publicize the names of lawmakers who had received money from the NRA. He juxtaposed this information with their "thoughts and prayers" messages on Twitter. Mr. Volsky told the Observer that he did this because he was "sick and tired of lawmakers who oppose gun safety measures getting away with sympathy tweets." Read the full story here.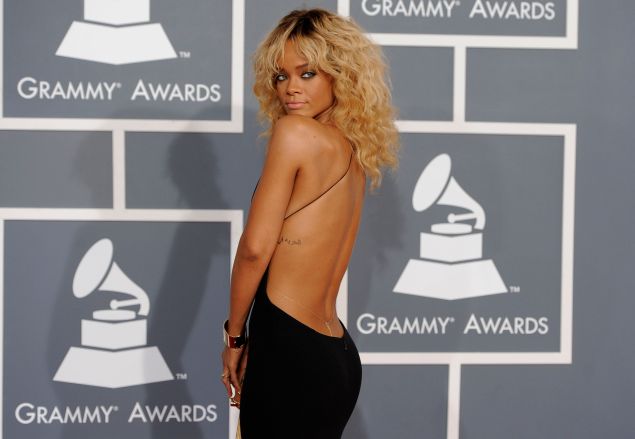 Rihanna's "employee handbook" for her clothing line Fenty Corp included several rules that raised eyebrows, especially when she said that the length of employees' lunch breaks would be determined by their weight. Nevertheless, lots of people on Twitter clamored to be under Fenty Corp's umbrella. Read the full story here.

Amazon (AMZN) claimed it would pull out all the stops for its "Prime Day," promising Prime members "more deals than Black Friday." But the promotion turned out to be a glorified garage sale, offering deals on shoehorns and Rubbermaid containers. The best deal was a 55-gallon bottle of lube that was marked down by nearly 50 percent. Read more here and here.
When you eat at Chipotle often (like this guy who's ordered a sofritas bowl for over 100 days straight), you start wanting to make sure you're getting the best bang for your buck. It turns out there are a few tricks burrito lovers can use to almost double the size of their meals. Get your Chipotle hacks here.
You can send your enemies glitter, poop, mayonnaise, gummy dicks, middle fingers and more. It's truly disturbing how many startups there are that specialize in pranking. Read the full story here.
In an attempt to jumpstart what was shaping up to be a failed campaign, presidential candidate Jeb Bush launched an East Coast tour with the slogan "Jeb can fix it" in early November. Much to his dismay, this motto instantly spiraled off the rails and became a massive Internet joke. The inevitable memes touched on Mr. Bush as a plumber, mechanic and Bob the Builder. There's quite a bit about election rigging as well. Check out the best memes here.
The Supreme Court's marriage equality ruling was one of the biggest stories of the year, and many websites joined in the celebration with cool design mods. Foremost among these was Twitter, which embedded a rainbow heart whenever anyone used the hashtag #LoveWins. Read more here and here.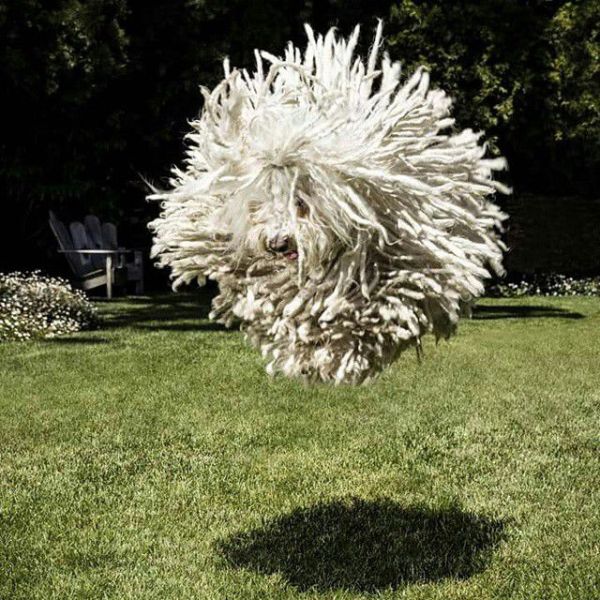 Mark Zuckerberg and wife Priscilla Chan's dog Beast has always been a bit of a celebrity, but he went a different kind of viral earlier this month. Beast is a Puli—a type of Hungarian Sheepdog—but it's no secret that he looks like a mop. It was only a matter of time until he found himself in the middle of a Photoshop battle. Check out the Photoshop masterpieces here.
British funnyman John Oliver often embraces technology on his HBO series Last Week Tonight, but he didn't truly prove his tech knowledge until his last show of the year. His embrace of a Reddit thread called "I put a penny in my butt and now I can't get it out" showed that dark corners of the Internet could provide fodder for comedy. Read the full story here.
With more than 20 million social media followers, it's no surprise that Humans of New York has inspired a few parody accounts. From Millennials of New York to Pigeons of Boston and Lizard People of New York, we rounded up some of the best. Read the full story here.
In August, a man from Pakistan moved the Internet after he penned a heartfelt thank you note to Humans of New York founder Brandon Stanton and posted it on the HONY Facebook (META) page. Thousand of people liked the post and many commented with similar sentiments. Read the full story here.
Grandma's favorite TV show became Twitter fodder thanks to two contestants. First, 74-time champ Ken Jennings tweeted that American theater was dying and that theatergoers should "turn up their hearing aids," igniting a firestorm of criticism. Then contestant Laura Ashby captivated the Twittersphere—her style of "uptalking," or inflecting up at the ends of sentences, was a subject of fascination and good-natured ribbing. Read more here and here.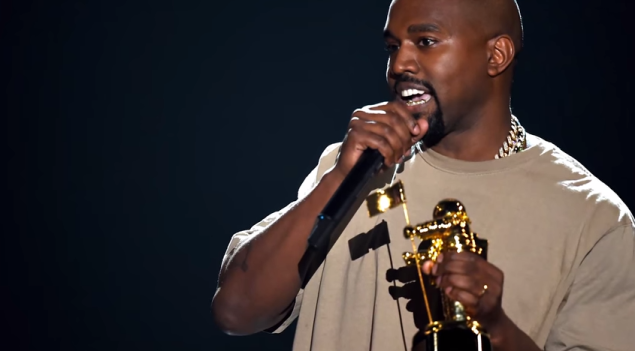 Kanye West's speech at the 2015 VMA awards is undoubtedly one of the most Kanye things Kanye has ever done. It gave us the #Kanye2020 hashtag and will undoubtedly go down in VMA history. The only thing better than this TED Talk-length acceptance speech was this video that took Seinfeld-like bits of the speech and mashed it up with the show's music and audience laughter. Watch the video here.
In persistent sandbox worlds, there are no takebacks. When your ship gets blown up by enemies, it's gone. After thousands and thousands of people play a game, investing loads of time, it's become clear that history is being made inside virtual worlds. Read the full story here.
YouTube, everyone's favorite time waster, celebrated its 10th birthday this year, and we reflected on some of the site's most influential videos, like "Gangnam Style" and "Lonelygirl15." For fun twist, however, we also polled our co-workers to see what their favorite YouTube videos were, and the results ranged from old videos of David Hasselhoff to classic Katy Perry musical creations. Read more here and here.