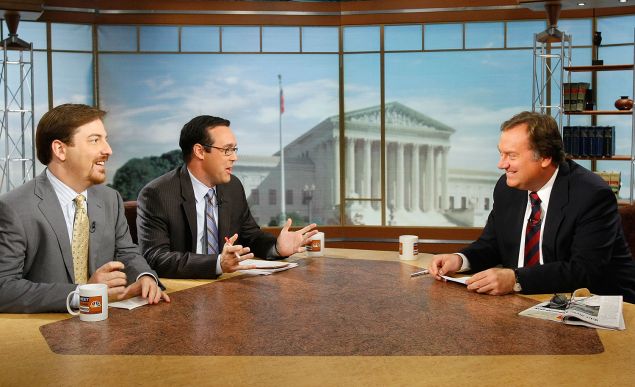 Have you ever enthusiastically agreed to do something and dreaded it at the same time? When asked to write about the most important mentor in my life, I found myself incurring some of the worst writer's block I've ever experienced. And then it dawned on me why: I can't single out just one mentor. The fact of the matter is, at different stages of my life, I was lucky to have someone who invested in me and believed in me.
It starts with my late father, who struggled in his own life with both personal and professional demons. He wasn't a professional success; he struggled with alcohol. But I idolized him anyway and still do. He died when I was 16 (he was 40) and yet it still feels like yesterday. I look back on his life and realize if only he had the support network that I've had over the years, he would have been an enormous success at anything he pursued. One thing he deserves credit for: he was a man determined to be a better father to me than his father was to him. And on that most important goal in his life, he succeeded beyond his wildest dreams.
I took the risk of working for Tim. And he reciprocated in ways I never expected. He was a role model, not just as a journalist, but as a leader and father.
Losing a parent as a teenager (I was an only child to boot), puts one in a vulnerable position in life. (I know this now, I didn't then.) Thankfully, I had others who wanted to help me. Obviously, this starts with my mother, who did whatever it took to make sure I didn't go off course before college. And even though we had modest resources, she wouldn't let me delay college nor delay any dream I had to move to Washington, D.C. Without that kick in the keister, who knows what I would be doing.
When I got to Washington, there was no more important mentor and big brother-like figure for me than my cousin, Bob Balkin. There are plenty of ways he was there for me personally, but professionally he helped a great deal, as well. Bob gave me my first break in journalism (internship at The Hotline), but he did it without anyone knowing we were related. He wanted me to succeed or fail on my own with his bosses. The good news: I succeeded with those bosses.
And one of those bosses was the founder of The Hotline, Doug Bailey. I always like to say he taught me how to think about politics. But he also taught me so much more. He was an entrepreneur, but at his core, he was an idealistic dreamer. As bad as politics would look to the naked eye, he always looked for the way out, the solution. No matter how bad things looked in Washington, he was convinced that with enough information, the public would get it right. It was a true north of his and one I try to channel.
Late in my professional life to date, I got lucky enough to gain a new mentor, the late Tim Russert. When he called me cold to offer me a job at NBC, I was both honored and torn. I had just accepted a new long-term deal with National Journal and The Atlantic and was generally happy. But Tim was someone I idolized from afar and as a friend once said to me, when looking back on life near the end, you usually think about what you didn't do, not what you did. So I took the risk of working for Tim. And he reciprocated in ways I never expected. He was a role model, not just as a journalist, but as a leader and father. I find myself thinking about how Tim would handle a difficult situation and take my cue.
Whether it was dad, mom, Bob, Doug or Tim, they all were important mentors to me at important points in my life. If I had more words, I'd showcase even more folks. The point is, we all need mentors to make it and one is never enough. Three of my important mentors are no longer around. And they are. A good mentor is always there, even when they aren't.
Chuck Todd is the host of Meet the Press and author of The Stranger: Barack Obama in the White House (Little Brown).
Please also read:
Senator Kirsten Gillibrand on her grandmother Polly Noonan
Sir Norman Foster on Buckminster Fuller
Neil deGrasse Tyson on Carl Sagan
Richard Edelman on his father Daniel Edelman
Matthew Modine on Robert Altman