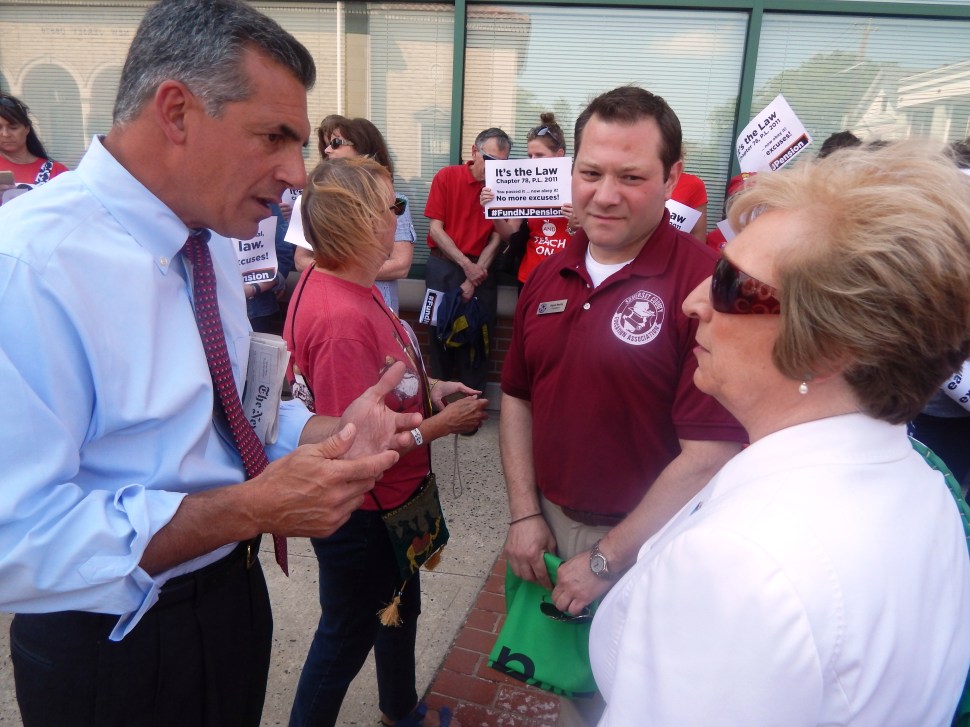 Assemblyman Jack Ciattarelli (R-16) issued a stinging statement tonight in response to the presidential candidacy of real estate tycoon Donald Trump.
"At the state and federal level, government's inability to truly solve our most pressing problems is cause for disgust, anger and disenfranchisement amongst a great many citizens," said Ciattarelli of Hillsborough, a possible 2017 Republican candidate for governor. "The end result is strong desire for something that strongly opposes the political establishment, making it the perfect time for a serious and formidable challenge to the status quo. Unfortunately, times such as these are also ripe for the ascension of polarizing opportunists.
"Enter Donald Trump. Instead of providing the kind of leadership that appeals to the better angels of our nature in calling us to meaningful and just action, Mr. Trump preys upon our worst instincts and fears.  On important issues, he is a charlatan who is out of step with American values.  He is a celebrity in his own political reality TV show.  He is a Republican who is out of step with the Party of Lincoln  – "We shall nobly save, or meanly lose, the last best hope on earth.
"Sitting silently and allowing him to embarrass our country is unacceptable. He is not fit to be President of the United States."
Ciattarelli's statement stands in marked contrast to a potential gubernatorial competitor from the right of the assemblyman's party: state Senator Mike Doherty (R-23), who backs Trump's candidacy for president.