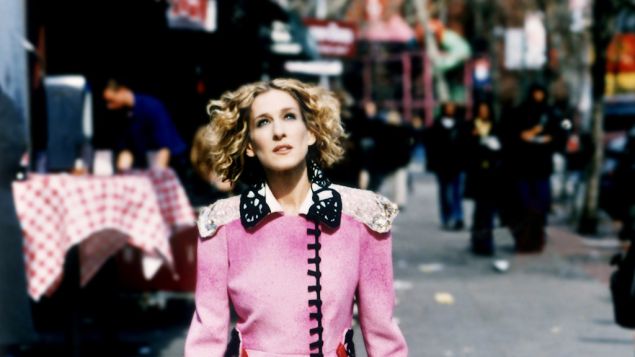 Patricia Field, the iconic costume designer who brought Carrie Bradshaw and company to life, is moving on from the Bowery. Her namesake boutique has been a necessary destination for the downtown set, Sex and the City obsessed tourists and anyone looking for an injection of glamour in their day-to-day life. While the store might be closing, there's still time for a quick visit to procure your New Year's eve sequins. True devotees will start stockpiling Halloween costumes for years to come.
Ms. Field is open about the changes. "Part of the reason I've decided to sell my property and store is because I'm overly busy and it gets to the point where it's not fun. It just becomes too much. So this decision of mine to sell my property came as a result of a couple of years of 7 days a week, 24/7 schedule for me. I have other projects that I'm also doing and I had to make a choice. My property had increased in value and I was getting offers to sell it. I decided to take an offer seriously."
She's adamant that the changes came because of her incredibly busy schedule. "The store is a good store, it's functioning, it's all about me. My career just made me too busy." Ms. Field recently returned from Singapore, where she was part of Asia's Top Model as a judge and mentor. She's also been working on the television show Younger, along with a variety of other consulting projects.
Ms. Field is a native New Yorker who made Manolo Blahnik the dream designer for anyone with access to HBO. She began her career when she opened her Greenwich Village boutique in 1966. Since her arrival onto New York's fashion scene, she's made Sex and the City a household name, worked on the set of the delightfully kitschy Ugly Betty and was nominated for an Oscar for the costumes in The Devil Wears Prada. 
Most recently, she dressed the cast of TV Land's Younger, starring Sutton Foster as a single mother who pretends to be a millennial (with help from an incredibly chic costume department). On its second season now, a third season was just ordered. Ms. Field says, "I took it because it takes place in New York so I can jump back and forth instead of being away from home for an extended period of time."
When it comes to dressing Ms. Foster for Younger, Ms. Field says, "What I put on somebody, I can't make a 45-year-old 25, but thank God she has it in her. I try to imagine what would someone in her position do?" She adds, "I had to put myself in her position first, because we're storytelling. It's not fashion, per se, it's storytelling." She describes how to make someone look younger, giving tips everyone could use. "Maybe it's vintage mixed with a short skirt, a baseball jacket kind of thing. At the end of the day it has to believable, or else it's a costume."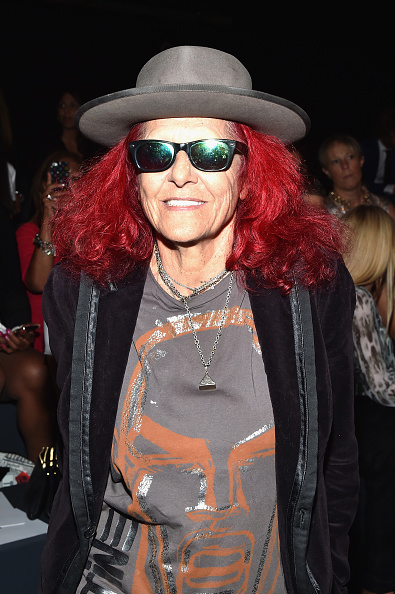 The costume design community is tight-knit. Ms. Field mentored Eric Daman, the costume designer who dressed Serena and Blair on Gossip Girl, who in turn worked with the up-and-coming Meredith Markworth-Pollack, of Reign fame. Despite the creative costuming on television currently, Ms. Field would rather watch documentaries and old movies, since she makes series. "I live in the world of TV series all day. When I go home at night I need to change the record."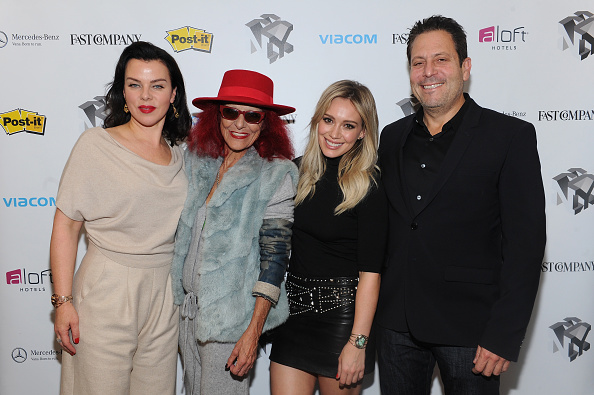 Today, Miley Cyrus, Rihanna and Demi Lovato are all fans, thanks to her ever-evolving boutique finds, which she carefully curates. She's also inspired by Missy Elliot and Beyoncé, adding "I've known Beyoncé since she was a teenager with Destiny's Child and she used to come in with her mom and the girls and shop when my store was on 8th Street."
As a consultant she no longer spends her days shopping, but she's still an expert when it comes to fashion finds. "We know when we go into the department store what we're going to see. I try to avoid fashions of the moment that are out there on every billboard."
Since her shop will soon be gone, she recommends consignment store INA, where she's been shopping since the early days of Sex and the City. She says, "I love her shop. She has one right around the corner from my shop. You never know what you're going to find there, it's a surprise." Another favorite is Century21, along with rental shop Albright.
Despite the shop's closing, don't expect Ms. Field to slow down anytime soon. "People reach out to me for a variety of projects. It's the variety that keeps it interesting."