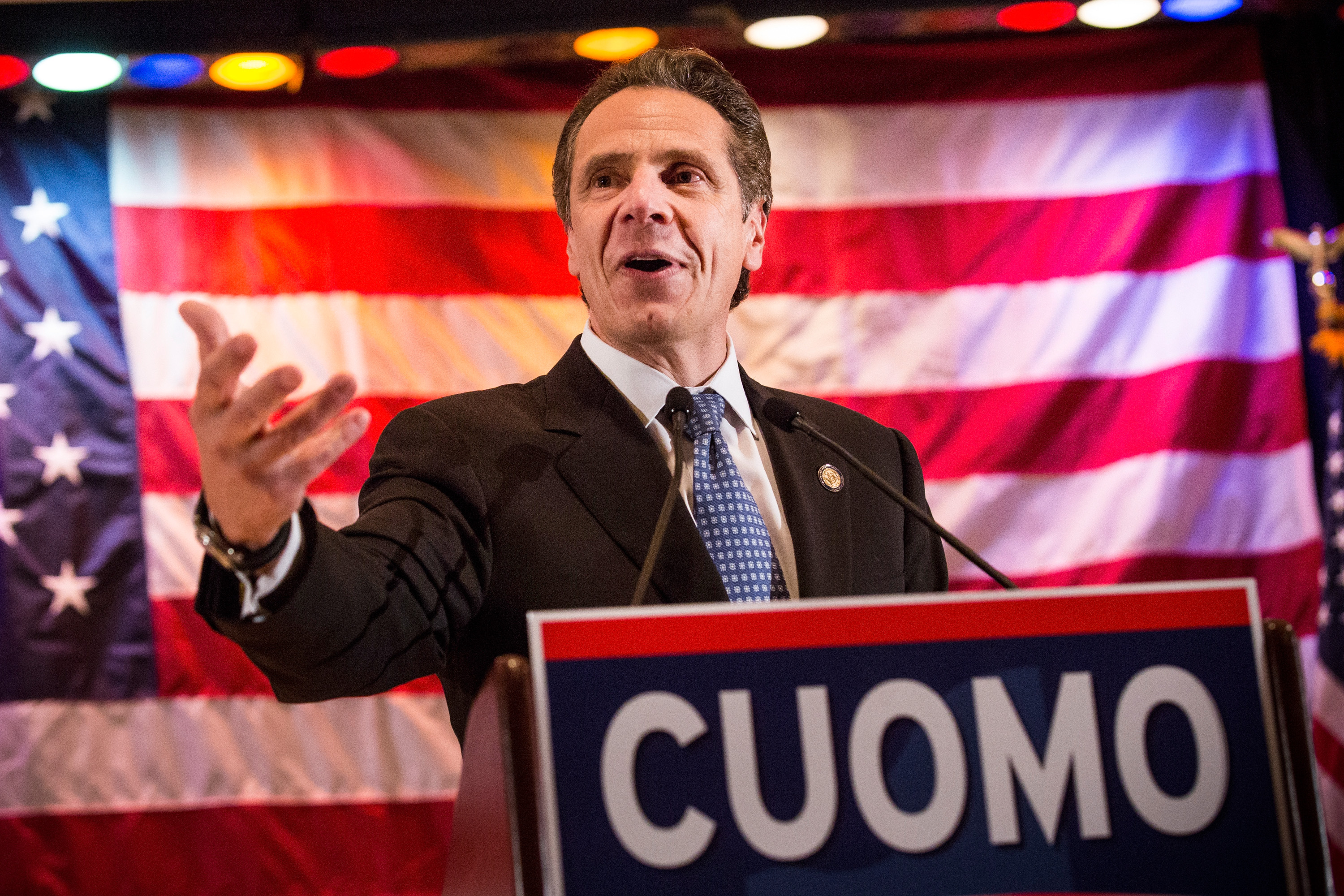 Donations from real estate firm Glenwood Management were at the center of the two corruption convictions that rocked Albany this year, but Gov. Andrew Cuomo said today the cash he's gotten from the company does not influence him.
"You have to do your job and exercise your judgement, absent who supports you, who doesn't support you," Mr. Cuomo told WNYC radio host Brian Lehrer. "And if you can't do that, you can't be in the position in the first place."
Mr. Cuomo, who moments earlier on the program said he'd introduce significant ethics reform in next year's State of the State Address, seemed to indicate that he would not return donations from Glenwood, many of which actually came from limited liability corporations that are associated with Glenwood—the so-called "LLC loophole," which allows for campaign contribution limits and disclosure requirements to be skirted. Mr. Lehrer noted that Mr. Cuomo had received around a million dollars in such donations.
"Yes, I received significant funds donations from that company, and I was their opponent as a matter of policy, because I was advocating for rent reforms, if you believe that," Mr. Cuomo said, though many Democrats have felt he is too cozy to the real estate industry. "If I believed that I could be influenced by a million dollars, or a thousand dollars, or fifty dollars, then I'm in the wrong place and I should resign immediately."
Glenwood's practice of donating heavily to political power-brokers was on full display during the recent trials of former Assembly Speaker Sheldon Silver and former Senate Leader Dean Skelos, both convicted of corruption charges in cases where top Glenwood executives served as government witnesses. One day of the Skelos trial included e-mails indicating the company wanted to make a hefty donation to the Republican, which were followed quickly by donations broken into chunks across several LLCs owned by Glenwood. Mr. Skelos was accused of leaning on the company to get his son, Adam, a job. Mr. Silver, meanwhile, was accused of steering Glenwood to use a friend's law firm and taking a cut of the referral fees. Both men, like the governor, once wielded immense sway over rent regulations and tax credits that are vital to Glenwood's business.
Mr. Cuomo's bête noire, Mayor Bill de Blasio, said last week he would return donations from Glenwood, though they amount to a much smaller figure than what was received by Mr. Cuomo.
But the governor argued that efforts to stem anonymous campaign spending in New York—like pushes to close the LLC loophole—are useless until there is reform on the federal level, following the Supreme Court decision in the Citizens United case.
"You need people in office who are going to use their best judgement, regardless of the campaign finance system—because you're not going to change the campaign finance system as long as you have Citizens United," he said.